I am excited to let you know about a new book I have just finished which has uniquely designed visual tools to help with difficult conversations, lots of articles you can share with others, and a step-by-step conversation guide to help with issues such as denial, guilt and evaluating danger. – To order use the contact page or email Viki at kindethics@gmail.com

   New — Resource Workbook, Conversation Guide and Visual Toolkit
100 pages (8½ x 11) Full sized, photocopiable worksheets
Usually $40 – Book launch SPECIAL: $32.95 plus sales tax and shipping
(You can order it by emailing me at kindethics@gmail.com)
Here are a few of the resources included the workbook:
Section 1: Medical Decision Making Tools
Crisis Planning Article and Worksheet
Drawing an Option Roadmap Article and Diagram
Weighing the Options – Risks, Benefits and Burdens Exercise
Evaluating Treatment Options Article and Algorithm
Two-Hand Test for Making Medical Decisions Diagram
5-Step Process to Help the Person Get Out of Denial
Section 2: Evaluating Danger and Risk Tools
Protecting vs. Respecting – Managing the Danger Article
Evaluating Risk for Those Without Capacity Diagram
Evaluating the Dangers Worksheet
Section 3: Caregiver Conversation and Support Tools
The Ladder Diagram – The Caregiver's Needs Count Too!
How is Your Relationship Now That Illness Has Come Into Your Lives?
Viki Kind's 4-Step Process for Asking For and Accepting Help
How to Say "No" Handout
Section 4: End-of-Life Conversation Tools
Quality of Life Statement Template
Guidance for My Decision(s) Maker Worksheet
What I Want My Doctor to Know About My Faith and/or Culture
Two CPR vs. DNR Articles
Viki will be exhibiting at The American Society for Bioethics and Humanities (ASBH) 12th Annual Meeting in San Diego, CA on 10/22/10.
The American Society for Bioethics and Humanities (ASBH) was founded in January 1998 through the consolidation of three existing associations in the field; the Society for Health and Human Values (SHHV), the Society for Bioethics Consultation (SBC), and the American Association of Bioethics (AAB).
The purpose of ASBH is to promote the exchange of ideas and foster multidisciplinary, interdisciplinary, and interprofessional scholarship, research, teaching, policy development, professional development, and collegiality among people engaged in all of the endeavors related to clinical and academic bioethics and the health-related humanities. These purposes shall be advanced by the following kinds of activities:
Encouraging consideration of issues in human values as they relate to health services, the education of healthcare professionals and research.
Conducting educational meetings dealing with such issues.
Stimulating research in areas of such concern.
Contributing to the public discussion of these endeavors and interests including how they relate to public policy.
ASBH is a multidisciplinary organization open to healthcare professionals, teachers, consultants, and others who have an interest in the field of clinical and academic bioethics and the health-related humanities.
Have a kind and respectful day.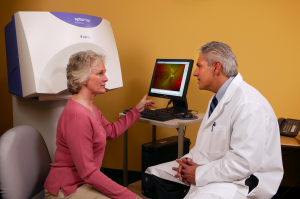 Are you the difficult doctor? Are you making things better or worse for your patient and their family? You might be perceived as a difficult doctor if:
– The nurses hide when you come onto the floor
– You will not return phone calls
– You will not listen to the patient/family
– You appear too busy and in a hurry to demonstrate compassion
– You will not respect the patient's wishes or the patient's advance directive
– You will not transfer the patient to another doctor who would be a better fit
– You have a bias against the patient's culture, religion, gender, sexual orientation, etc.
I had a doctor tell me that the nurses hide from him but he was sure he wasn't the problem. I just smiled as he went on to defend his rude and aggressive behaviors. I tried to explain to him that how you treat a patient affects the medical outcome. Research has shown that if a patient trusts you, they will heal faster. And trust comes from good communication. I told him that I understood that he didn't mean to be difficult and that he may just be misunderstood because he is so busy.
If your patients aren't that into you, then here are some strategies to help your patients reconnect with you.
Here is the most important point: We want to turn judgment into compassion. When a person comes into your office, you don't know what just happened in their life. They may be grumpy, angry, frustrated or sad because they are in the middle of a divorce, their brother just died or they just had a car accident. Whenever I see someone in a bad mood, I give them the benefit of the doubt. I try to be compassionate and give them extra support. Usually, just showing them some kindness turns the situation around and I become a trusted ally.
Other ways to rebuild the relationship:
1. Be aware of your negative expectations. If you walk in expecting the worst, you will get it.
2. Avoid making assumptions. Your assumptions may be wrong. There may be a good reason this patient is being difficult and if you can find out what it is, you can help resolve their issues.
3. Listen more so you can understand the patient's perspective. Listening itself can be an act of healing. When you listen, the patient feels cared about.
4. When we deal with someone who is difficult, our frustration makes us pull away from them. What we really need to do is to monitor our emotions and reactions so we can continue to be empathetic and compassionate.
5. If the patient continues to be non-compliant, work on maintaining the relationship through an ongoing dialogue. If the patient can rebuild their trust in you over time, they may begin to take your advice. You have the power to change it from a conflicted relationship into a collaborative one.
Do you get the sense that the doctor doesn't seem to care about you? Does the doctor seem rushed? Are they not listening to your concerns? Do they not return your phone calls? If so, you may have a difficult doctor as your doctor.
The reality is that all doctors are rushed now. Doctors have a lot of financial pressures as the insurance companies pay them less and less every year. I know doctors that can barely pay their bills but they love medicine so they keep practicing. So, if it is just that you don't get enough time, that might happen with any doctor.
But if it is more than that, you may have a doctor who is judgmental and won't give you enough care. Research has shown that if a doctor doesn't like a patient, they will spend less time with the patient. They might not like you because you are overweight, from a different religion, from a different culture, or you aren't following their advice. Doctors get frustrated when patients won't listen to them. You come to them for help and then you don't take the medicine, go get your x-rays done, stop smoking, eat healthy, etc. Doctors shouldn't get frustrated but they are human. They want you to get better and when you become a non-compliant, problem patient, then they treat you as a problem. I am not saying this is right, but this is what happens.
Your goal is to have a good working relationship with your healthcare team. And it is up to you to be a good team member too. You don't have to agree with everything the doctor says, but you should be respectful and at least consider what the doctor is saying.
So what can you do if you have a bad relationship with your doctor? If you truly don't like your doctor or think the doctor is the wrong doctor for you, then you should change doctors. You are allowed to fire a doctor at any time. Don't let them tell you differently. Your insurance has to provide you other options. How do you fire a doctor? You can just tell them or you can write a letter. The doctor is obligated to give you a copy of your medical records and they are allowed to charge you a reasonable fee for this. Even if you are in the hospital, you can still fire your doctor.
One more thing to consider. Doctors are real people too. They have personal problems just like all of us. So if they are just a problem at one visit, then maybe they have just had a death in the family or are dealing with a problem teenager. Give them the benefit of the doubt and understand that they are doing the best they can. If they continue to be distracted, disrespectful or uncaring, then change doctors right away.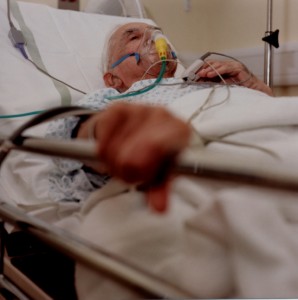 Dear Viki,
I just got the call that my father-in-law was resuscitated (got CPR) twice even though he had a DO NOT resuscitate order in place. Instead of a being allowed to die, now he is in the ICU and receiving care he doesn't want. What just happened? What do I do next?
Even though this isn't supposed to ever happen, it happens at all hospitals. A DNR or a do not resuscitate order should be followed but sometimes because people are in a hurry or don't check the chart or don't agree with the order, and the person is brought back to life against their will. This is a terrible thing for the patient and family to go through, Instead of the patient getting to die a natural death, they receive medical care against their will.
Here is the truth about this situation. If the medical professionals knew that there was a DNR in place, then what they did to your father-in-law is called assault and battery. The people involved can be arrested and criminally charged. And I need to let any healthcare professionals that might be reading know that your malpractice insurance won't cover this because it is a criminal offense.
But what can you do now that it has happened. The best thing to do is to talk to the nurse and find out if they realize they made a mistake. (Don't be hostile or aggressive as these caregivers are still taking care of your father-in-law.) Be polite and make sure that there really is a DNR written on the chart and that they will make sure it is respected. Sometimes we think these instructions have been written but the doctor hasn't gotten around to it or won't write it. There are some physicians that are morally opposed to the DNR and are supposed to tell you that they won't do it. But many times they won't tell you or even let you know it is a valid medical option. If the doctor won't write the DNR, then fire that doctor and get another doctor to write it immediately.
You may also want to notify the hospital administrator who is on call. Let them know what has happened and they can help you. The other person that can help you is the social worker. The social worker will know who to call and will help advocate for the patient.
Another note: I spoke with this person directly and found out that the family thought that the patient had a DNR but really only had an advance directive that said do not resuscitate. Those wishes were not transferred onto the chart. This is something we need to be careful about. Just because the patient may have refused a certain treatment, it doesn't really count until it is known by someone on the healthcare team. Of course the patient's wishes should always be respected, but these are serious orders about life and death and they must be written out by the doctor. (It still might be assault and battery if the patient's wishes in the advance directive were known by the healthcare professionals.) Make sure you go over your loved one's advance directive doctor when you arrive at the hospital.

This blog is divided into two sections. The first section is my dual blog. What is a dual blog? Well, most blogs are written for one audience. But I designed this site to help two audiences, patients and their families and the healthcare professionals that are taking care of them. I will be writing about the same topic, side by side, from both perspectives. So if I am talking about organ donation, I will tell patients and families what they need to know about the organ donation process. And then I will write a sister blog piece which will help the healthcare professional understand what the patient and family will need from them during the organ donation process.
I believe that information is power so I encourage you to read what I have written for the other group. If you want to know what secrets I am telling doctors about working with patients, then read their section. If you want to know what I am doing to help patients be better patients and to help them get better care, then read their section.
The other main section I encourage you to read and to participate in is the "Ask Viki" section.
Who might need to contact me? Everyone and anyone.
If you have been to the doctor or are in the hospital and you have questions about how to get the care you need, write to me.
If you are a healthcare professional and you are dealing with difficult patients or situations, then ask me about it and I can help.
For anyone who has to deal with an aging parent or grandparent, I can help you.
And finally, if you are dealing with someone who is dying, or you're dying, I can help.
Your questions will help me reach my goal of helping as many people as I can. I want things to be better for all of us.

Every hospital has a bioethics committee. It usually includes doctors, nurses, social workers, chaplains, community members and other people interested in medical ethics. It is supposed to help patients and families as well as healthcare professionals with difficult situations. When a conflict occurs and people can't figure out what the right thing to do is, the bioethics committee should be able to help.
In most hospitals, you just call the hospital operator and ask to speak with someone from the bioethics committee. They will page the person on call and the bioethics committee member should call you back within two hours. Then you can tell them what the problem is and what kind of help you need. If that doesn't work, call the Medical Staff Office at the hospital and ask to speak to the Chair of the Bioethics Committee.
A colleague of mine said she recently called because her family was at war regarding what to do for their grandfather. When she called for help, she was told that only doctors could call for these services. This is not true. Do not let the operator or other medical professional talk you out of contacting the ethics team.
What kinds of things can be taken to an ethics committee? Here are just a few examples.
If you are the patient and the doctor is not respecting your wishes, ask for help.
If you are the patient or family and you are having problems communicating with a difficult doctor and need help.
If you are the family member and your family is arguing about who should be in charge of making the decisions for your loved one.
If the doctor won't return your calls or won't talk to you and you need help.
If you are part of the healthcare team and you see something unethical or wrong.
If you are a person on the healthcare team and you can see that a conflict is starting and you think the people involved need help.
If you are the doctor and you think the family is prolonging the patient's dying or suffering for personal gain, ask for bioethics help.
If you are the doctor and the patient or family is demanding treatments that are not medically appropriate.
If you are the doctor and you are having problems communicating with a difficult patient or family.
It is always better to ask for help sooner than later. Problems are more easily solved when they are dealt with right away.
I have to tell you the truth about one thing. Most hospitals have good bioethics committees but not every hospital has a well trained committee. If the committee isn't able to help you enough, I would suggest working with the social worker assigned to the patient to find a better solution. If that doesn't work, and the problem is with the doctor, fire that doctor and get a different doctor. Try not to make enemies along the way as you still need good care for your loved one. The healthcare team is responsible for the well being of the patient and you need to treat them respectfully as you ask for your concerns to be addressed. You may want to read my section on the KIND Method to get other ideas about problem solving in the healthcare setting.
Got a question?
It is always better to ask for help sooner than later. I see this all the time. Healthcare professionals wait until the problem with the patient or family gets really bad and then they ask for help. But because they have waited so long, they have now created an adversarial relationship and the patient or family is entrenched in their demands. Medical and ethical problems are more easily solved when they are dealt with right away. I am sure you have said at some point, "If the patient had only come to me sooner, I could have saved them." It is no different with ethical dilemmas. Get help early by working with the social worker on the case, ask the chaplain for help in dealing with the demanding family and call in your hospital's bioethics committee.
What kinds of things can be taken to an ethics committee? Here are just a few examples.
? Code status
? Capacity
? Evaluating who is the right decision maker
? Poor prognosis
? Goals of treatment
? Advance Directive
? End-of-Life
? Beginning-of-Life
? Futile treatment
? Guardian involved
? Psychological/Spiritual Crisis
? Conflict between any combination of the staff, family or patient
? Breakdown in communication
? Moral distress of healthcare professional being asked to do something they are uncomfortable doing
? Medical errors
? Family prolonging the death for personal gain
I have to tell you the truth about one thing. Most hospitals have good bioethics committees but not every hospital has a well trained committee. If your hospital's bioethics committee isn't helping you, then tell the administration that you expect improvements to be made. A good bioethics committee can not only help resolve ethical dilemmas, but they can also minimize lawsuits and keep the hospital off the front page of the newspaper. If you would like more information about problem solving, you may want to read my section on the KIND Method to get other ideas. Please contact me if I can be of help to your hospital.

Viki,
How do I get my husband into hospice? He has cancer which has spread everywhere and his pain is not being managed. I have heard about hospice but I don't know who to call. What can I do?
I am so glad you asked. To get a patient on hospice, a doctor has to make the referral to the local medical hospice. You have to ask your husband's doctor, and it could be any of his doctors, to call hospice and set it up. Some doctors are not willing to put their patient on hospice because they don't want to give up trying to save your loved one. So if your husband's doctor won't put him on hospice, ask another doctor you know. An ER doctor can also put someone on hospice.
After the doctor calls hospice, the hospice representative will call you later that day or the next morning. A social worker and a nurse will both be coming out to see your husband within 24 hours. They will evaluate what needs your husband has and what your family may need. If your husband qualifies for hospice, you will start receiving visits from other hospice staff, deliveries of medical supplies such as hospital beds, oxygen or bedside commodes. You will also be receiving medications to have available to take care of his pain and other symptoms. And the good news is that none of this will cost you anything.
The nurse will teach you about the new medicines and there is a 24 hour hotline you can call if his symptoms change and you need help. Every patient is different. What your husband will need may be very different that what my Dad needed. The good thing about hospice is that as patient's health needs change, they can adapt the plan and continue to provide comfort for your loved one.
It may be overwhelming for the first few days as so many caregivers will be coming and going as they make sure your husband is well taken care of. Unfortunately, you do lose some privacy which takes some time to get used to. Don't worry though, after a while you will get to know the hospice team and they will become your trusted friends. Most people find hospice to be a huge comfort to them as they can know that their loved one won't be suffering.
Got a question? Ask Viki.
The K.I.N.D. Method

K – Knowledge
I – Inquire and listen
N – Need to brainstorm
D – Decide and Do it
The Kind Method is a problem solving approach to making ethical medical decisions. The four step process is based on four core concepts: Knowledge, Inquire and Listen, Need to Brainstorm, and Decide and Do it.
The first step is Knowledge. If you don't know enough information, you won't be able to make a good decision. Patients make this mistake all the time when they don't find out more about their disease and their medical options. Doctors also make this mistake when they don't find out about the patient's preferences and quality of life goals.
The second step is to Inquire and Listen. This is where most of us get stuck. We don't ask enough questions. We don't ask the right questions. And when people tell us the answers, we don't listen well enough. Or we don't like the answers and we refuse to listen. We need to ask better and to listen better.
Once you have collected enough information, then you can begin to figure out what you should do. Don't just jump to the first thought that enters your mind. Instead do step three. You Need to Brainstorm to figure out your options. What is brainstorming? It is coming up with at least three different choices that you can consider. The choices may be as simple as: 1. Do what the doctor said, 2. Don't do what the doctor said, or 3. Do only part of what the doctor said. Now that you have these three options, you can begin to seriously think about your choices and how each choice would affect your life. Think carefully because it is your life we are talking about.
Once you have done this, now it is time for step four. The fourth step is to Decide and Do it. At this point, the deciding may be easy but the doing may be more difficult. But if you have gone through the first three steps, you can feel more confident that you are making the right decision and it is time to take action.
Got a question? Ask Viki.