Join me as I interview Sherry Lynn Harris about her new book, Adapting to Alzheimer's:  Support for When Your Parent Becomes Your Child, on March 9 at 10AM PDT on http://www.blogtalkradio.com/kindethics/2015/03/09/viki-kind-interviews-author-sherry-lynn-harris–adapting-to-alzheimers.
Sherry had the pain and privilege of caring for her mother from the beginning diagnosis of Alzheimer's, through eighteen years, until her death. Sherry learned many valuable lessons and she felt it vital to share these discoveries "to inspire and lighten the load of others going through this challenging experience." Her book, Adapting to Alzheimer's: Support for When Your Parent Becomes Your Child tells her story, detailing many of these coping strategies, and has a five star rating on amazon.com.  http://www.amazon.com/Adapting-Alzheimers-Support-Parent-Becomes-ebook/dp/B00KI5PF66
Sherry has delivered highly acclaimed Alzheimer's talks throughout Southern California, including presentations at Senior Concerns, Sunrise Assisted Living, Unity of the Oaks, the Jewish Home for the Aging, and the Motion Picture Television Fund.  She has been invited to go to Washington D.C. as an advocate with the Alzheimer's Association later this month. Sherry's blog to support caregivers can be found at her website www.Adapt2Alz.com.
Sherry has a number of upcoming speaking events: "Adapting to Alzhiemer's: Aging Gracefully with Memory Challenges" on March 30, 6pm at Simi Valley Library, open to the public. I have also been asked to do a presentation to the Nursing Students at Moorpark College on April 27 and to the Ombudsman staff and volunteers of Ventura County on May 21, 2015.
Sherry is available for inspirational speaking engagements, especially when she can offer her books for sale. Sherry presents a dynamic, informative power point presentation which she can tailor to your needs. She has an hour presentation appropriate for Seniors concerned about their memory which discusses what is normal aging of the brain and when it might be time for a geriatric evaluation. It gives proactive suggestions for developing and maintaining memory skills as well as ideas on how to help a loved one with cognitive impairment.
For groups with members who are caregiving a loved one with Alzheimer's or dementia, Sherry offers a 45 minute presentation that includes a section on grief and ideas on how to move through it, as well as ways to create moments of joy, of calming connection, and activities you can share.
Sherry also has created a lovely CD, "Serenity Visualizations," which can help relax, release, then renew and refresh the listener in just a few short minutes.  You can find it at Sherry's website www.Adapt2Alz.com.
Have a kind and respectful day.
Here are 10 Quick Tips for Crisis Decision Making  from my new Resource Workbook and Visual Conversation Toolkit.  This is part of the extended Crisis Worksheet found in the workbook.
Do something to help yourself calm down. Breathe.
1. Ask how long you really have to make the decision.
2. Get the facts. Call a friend to do some research for you if you aren't near a computer.
3. Ask about other options including the option to wait and see.
4. Ask what would happen if you chose these other options.
5. Ask about both the positive and negative consequences of each option.
6. Ask about the short-term and long-term consequences of each option.
7. Have someone else help you listen to what is being said and to take notes and/or record it. If nobody can be there with you, have the person call in and listen to the conversation over the phone.
8. Make the decision realizing that you are doing the best you can in this crisis situation.
9. Now that the crisis is over, get yourself some support. You just went through a lot.
10. Later on, after the crisis is over, think about whether you will need to modify or improve the plan now that you have more information and time to think.
Have a kind and respectful day.
I am excited to let you know about a new book I have just finished which has uniquely designed visual tools to help with difficult conversations, lots of articles you can share with others, and a step-by-step conversation guide to help with issues such as denial, guilt and evaluating danger. – To order use the contact page or email Viki at kindethics@gmail.com

   New — Resource Workbook, Conversation Guide and Visual Toolkit
100 pages (8½ x 11) Full sized, photocopiable worksheets
Usually $40 – Book launch SPECIAL: $32.95 plus sales tax and shipping
(You can order it by emailing me at kindethics@gmail.com)
Here are a few of the resources included the workbook:
Section 1: Medical Decision Making Tools
Crisis Planning Article and Worksheet
Drawing an Option Roadmap Article and Diagram
Weighing the Options – Risks, Benefits and Burdens Exercise
Evaluating Treatment Options Article and Algorithm
Two-Hand Test for Making Medical Decisions Diagram
5-Step Process to Help the Person Get Out of Denial
Section 2: Evaluating Danger and Risk Tools
Protecting vs. Respecting – Managing the Danger Article
Evaluating Risk for Those Without Capacity Diagram
Evaluating the Dangers Worksheet
Section 3: Caregiver Conversation and Support Tools
The Ladder Diagram – The Caregiver's Needs Count Too!
How is Your Relationship Now That Illness Has Come Into Your Lives?
Viki Kind's 4-Step Process for Asking For and Accepting Help
How to Say "No" Handout
Section 4: End-of-Life Conversation Tools
Quality of Life Statement Template
Guidance for My Decision(s) Maker Worksheet
What I Want My Doctor to Know About My Faith and/or Culture
Two CPR vs. DNR Articles
I am so pleased to be invited to be invited back to Joni Aldrich's Caregiving S.O.S. show on Wednesday, August 1st, at 11AM PDT, 2PM EDT, www.W4WN.com
About Joni Aldrich: Joni has been a caregiver on the front line with two terminal cancer patients–her husband and mother. That's why caregiving is so important to her. Caregiving S.O.S. covers pertinent topics to help caregivers, who are usually not trained or prepared for the difficult role they undertake. She is the author of 6 books on surviving cancer, caregiving, brain illness and grief. For more information you can go to www.jonialdrich.com and http://www.linkedin.com/pub/joni-aldrich/14/a1a/9b
Joni's other company is Basket of Care.com. This isn't your ordinary gift basket. With her wonderful basket designer–Carol Taylor, a cancer survivor–she provides gift baskets that can be sent to those going through a life crisis with PRACTICAL gifts that they can use, such as pill organizers, blankets, flashlights to light the way, my books, thank you notes, slipper socks–the list goes on.
Have a kind and respectful day.
Too often we underestimate the power of a touch, a smile, a kind word, a listening ear, an honest compliment, or the smallest act of caring, all of which have the potential to turn a life around. Leo Buscaglia
I have never been very good at asking for help and like many family caregivers, I didn't think that my own needs mattered. Thinking I had to do everything all the time caused me to have two breakdowns; once during my early years of caregiving and again the last year of my caregiving journey. (I was a caregiver for over 17 years.)
I wish I had known about the following statistics from the MetLife Study:
Family caregivers experiencing extreme stress have been shown to age prematurely and this level of stress can take as much as 10 years off a family caregiver's life.
40% to 70% of family caregivers have clinically significant symptoms of depression with approximately 25%-50% of these caregivers meeting the diagnostic criteria for major depression.
Stress of family caregiving for persons with dementia has been shown to impact a person's immune system for up to three years after their caregiving ends thus increasing their chances of developing a chronic illness themselves.
I don't know which statistic frightens me the most. But I do know that I have paid an emotional, physical and financial cost for being a caregiver. (I also loved taking care of my family.)
But it didn't have to be that way. I could have and should have asked for help. But I am a caregiver and when people told me, "Just make time for yourself," it wasn't that easy.
If you think about who in a family becomes the caregiver, it will usually be the person who is more nurturing and generous with their time. So by nature, the caregiver is the type of person who already gives more than others. And this becomes a vicious cycle of give – give – give instead of give – receive – give – receive.
I recently said to my friend who is an overwhelmed caregiver, "Maybe now is a good time for the rest of your family to learn what they need to do to help their grandfather." What I heard back from her were lots of excuses:
They don't want to help
They don't know what to do
They don't know him like I do
They will just make it worse
I don't have time to teach them
It is just easier if I do it
I get tired of asking
I don't think they would help, even if I asked
Why should I have to ask, they should just know what to do
I don't want to be a bother
It is too much effort to ask
Sound familiar? I realized in that moment that it isn't always that the family won't help; it is the caregiver who is resisting asking for help. So let me ask you. If you had a broken shoulder, would it be okay to ask someone to carry your groceries to the car? If your car broke down, could you call for a tow truck? When your loved one needs help, don't you get them the help you need? Then why don't you deserve the same attention? Your needs matter and you deserve to have someone help you.
Viki's Four-Step Process
Step 1:
I encourage you to explore what is keeping you from asking. Write down what goes through your head when someone says, "You should just ask for help." What are your resistance statements?
Step 2:
Take your list of resistance statements and put a statement beside it to help you get past what has been preventing you from asking for help. Here are a few examples caregivers have come up with:
They don't want to help – Well I don't know this because I haven't given them a chance
They don't know what to do – I could teach them
I don't have time to teach them – You don't have time because nobody is helping you. If you teach them now, then they can help at other times in the future.
It is just easier if I do it– Only the first time.
Why should I have to ask, they should just know what to do – Would I have known what to do before I became a caregiver? Then how would they know?
I am not saying you will be able to get past your barriers right away, but you need to begin so you won't break down like I did. One thing that helped me was to realize that the other person won't do what needs to be done as well as I would. They may do things slower, awkwardly at first, and in their own way. But that is okay because you are going to get free time and your loved one will be okay.

Step 3:
Make a list of all the things that would help you such as practical, emotional, financial and information support. Write a really long list and carry it with you so when people say, "What can I do to help?" you can pull out the list, hand it to them, and ask them what they would like to do.

Ask for specific things:
Can you call mom each week and ask her about her favorite memories or talk to her about what is worrying her?
Can you call me every day to check on me? (This can be very helpful to keep your depression under control.)
I don't have time to read this book about Maria's disease. Can you read it and then send me the main points?
Can you research what is the best wheelchair to buy?
People can help from a distance:
Can your brother listen to Dad's doctor's appointment by speaker phone?
Can they do the shopping for groceries online and have the food delivered?
Could they pay for someone to come to the house to give you a massage?
Can they take over paying the bills or set up automatic bill pay for you?
Can they send $51 a month so you can pay for three hours of respite care?
Ask someone to create a phone tree to disseminate information. This way you don't need to make all the calls. Have others spread the news.
Local help:
Mom needs a ride on Thursday for her haircut.
Could you pick up some milk and eggs when you go to the store today?
I need someone to come and clean my kitchen.
Can you sit with Bob on Thursday night so I can go to a class about coping with dementia?
These are just a few ideas. I am sure you can come up with lots of ideas, big and small. (Don't hesitate to put everything on the list. You will be surprised by what people are willing to do.)
Step 4:
Ask a lot of people. You may need to ask 5 people to find one that will help you but that is okay because now you have one person who will help you. Ask people for things they can actually do. Different people have different abilities. Show them the list and let them choose what they would be comfortable doing. Tell them the deadline for when the task needs to get done.
Oh no, I hear your resistance statement coming through. "There is nobody I can ask." Here is my response to break through your resistance. There are more people in your circle of friends, family and community than you think. Call a local faith community and ask for help. (You don't even need to belong to that church or synagogue.) Call the Area Agency on Aging in your town and tell them what you need. They can help connect you to resources. Tell the people in the hair salon about the struggles you are facing and maybe they know someone who can help. Many high schools are requiring kids to do community service hours. Call the school and ask to have someone assigned to help you.
It may feel like a lot of work to begin to ask, but don't let this stop you. This is another of those resistance issues. Remember that you are not just asking for this one time, you are training this person for the future. If you can get them to trained and used to helping, they might be able to help you every week or two.
Lastly, give gratitude even when you think your family should feel obligated to help. Of course they should but let's be realistic. Our practical goal is to get them to help more than they have been. Saying thank you and giving words of appreciation go a long way to reinforce good behavior. And if that doesn't work, you can always say, "If you don't have time to help, then you are going to have to pay to hire someone to help me." That will get their attention.
Have a kind and respectful day.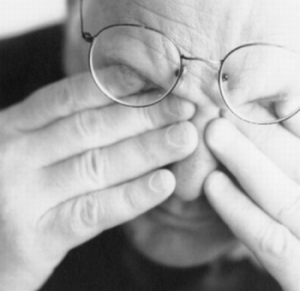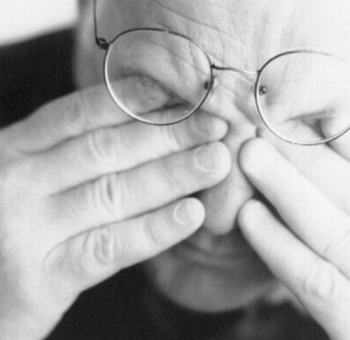 AARP, Multnomah County Family Caregiver Support and Providence Home Services invite you to attend the program:
"Empowering Caregivers Who Have to Make Difficult Choices"
Thursday, June 30th
7:00 pm
Providence Cancer Center Auditorium
4805 NE Glisan—Portland
Doors open at 6:30 – Lecture begins at 7PM
The event is free, but space is limited. Please rsvp to:
http://aarpor-empowering-caregivers.eventbrite.com/
or call 503-988-3646
Association for Gerontology in Higher Education's 36th Annual Meeting and Educational Leadership Conference, taking place in Cincinnati, OH from March 17–20, 2011. http://aghe.org/833179
Viki will be presenting Empowered Decision Making for Those Without Capacity on Friday, March 18 from 3-4:30.
The Association for Gerontology in Higher Education (aka AGHE) is the international leader in advancing education on aging and is the only institutional membership organization devoted primarily to gerontology and geriatrics education since 1974. AGHE's mission is two-fold: (1) To advance gerontology and geriatrics education in academic institutions; and (2) To provide leadership and support of gerontology and geriatrics education faculty and students at education institutions.
AGHE and its members are strongly committed to the well-being of older adults. Together, AGHE and aging-studies programs in institutions of higher education strive to:
(1) preparing service delivery personnel who will work directly with older adults;
(2) training educators who specialize in the physical, psycho-social, and policy domains of aging;
(3) educating the society at large about the processes of aging and the implications of an aging society; and
(4) instructing older adults seeking to maximize their options in a complex and challenging age.
AGHE is the Educational Unit of The Gerontological Society of America.
Have a kind and respectful day.
Barbara McVicker, eldercare expert, national speaker, and author, knows firsthand the benefits and challenges of being a caregiver. Widely sought after, Barbara's commentary is frequently featured by local and national media organizations including AARP, CNN, NPR, NBC, the "Wall Street Journal" and "USA Today".
For 10 years Barbara looked after her aging parents while raising two children and struggling to maintain her career as a high-level development director. She mirrored the typical caregiver in the United States – mid-forties, married and employed. Overwhelmed and feeling isolated, she eventually quit her job to care for her parents full-time. It was this decade-long struggle that inspired her to write her first book, "Stuck in the Middle: Shared Stories and Tips for Caregiving Your Elderly Parents".
About the Book
McVicker's book "Stuck in THe Middle: Shared Stories and Tips Caregiving Your Elderly Parents" delivers inspiring narratives from caregivers and health care professionals that brings humor, tears and ultimately, hope. Winner of a Midwest Book Award from the Midwest Independent Publishers Association, professionals often refer caregivers to Stuck in the Middle as a primer. Based on her personal experiences, McVicker interviewed hundreds of caregivers producing a guide filled with essential information. Her work serves as a "support group in a book", so adult children caregivers do not feel so alone and isolated Barbara McVicker wrote Stuck in the Middle for the more than 75 million people in the United States who are providing care for an aging parent.
For more information on Barbara McVicker, speaking engagements, and Stuck in the Middle, visit BarbaraMcVicker.com or email her at Barbara@BarbaraMcVicker.com. Cleveland Metropolitan Hospital
Have a kind and respectful day.
Every day, caregivers are faced with painful choices. The other day, a man shared with me that he had promised his mom that he would never put her in a nursing home. But now she needed more care than he could provide. Just this week, she had started a fire in the kitchen. He didn't want to break his promise but he couldn't protect her from herself.
This type of situation can be so painful. We want to do the right thing, but sometimes it becomes impossible. I explained to him that even though he had made a promise, he couldn't stand by and let his mom be in harm's way. He hadn't known what the future would hold when he made that promise. I explained to him that as caregivers, we have a responsibility to step in and to make sure the person is safe.
I encouraged him to do what he could to keep her at home. Perhaps he could hire more help or make the house safer. But if those options didn't work, he had to forgive himself and do the right thing to find a good care facility. This doesn't mean he won't feel badly about going back on his word. This is the hard road of caregiving.
Choosing the Least Worst Option
What often helps caregivers making the tough decisions is to realize that sometimes we have to pick the "least worst option." What does this mean? It means we don't always get a "good answer" or a "good choice" when making a decision. The only choice may be to pick the least terrible option, because that is the best option available.
Of course, caregivers should work hard to determine if there are any better options available, asking other people for help as they research their choices. But if the only option is one that is less than optimal, we will need to make peace with the situation by doing our best to make a bad situation a little better.
Creating a Better Quality of Life
When the "best" choice isn't available, we can still make the decision better. As you evaluate the options, think about how your decision will be experienced by the person in your care. What will it feel like to move to a new place? What will it be like to go through a medical test or procedure? How will the decision be perceived through the mind of someone with Alzheimer's or dementia?
For the gentleman who now needs to place his mom in a memory care unit, he will need to look at the places that are available, to consider what his mom can afford and to make sure the place will meet his mom's needs. He will also have to look at how he can make the transition easier on his mom. What can he do to make her feel safer when she moves there? How can he bring joy and comfort to her when he visits? What can he do to improve the quality of her life, even though this is not the kind of life she would have wanted? Even though his mom would never have wanted to move out of her home, her son can make each day a little better for her. This is called person-centered care—when we think about how our choices will be experienced by the individual in our care.
Have a kind and respectful day.
When a person with Alzheimer's or dementia is going to have a medical test or procedure, how can we help the person to feel less frightened and to minimize any suffering? If the patient is struggling to understand what will be happening to them, do a practice run-through and show the person the room where the test will happen. Or find a book with pictures that will help him understand what you are talking about. If the person with diminished capacity is afraid of being alone, you may want to introduce him to the nurses who will be working that day. For my dad, we tape-recorded the doctor's explanations so he could listen to the information over and over again until he felt more comfortable.
Another thing to keep in mind is that the patient may be experiencing symptoms that affect his or her participation. These symptoms could be pain, side effects of medications, loss of hearing or sight, lack of sleep, an undiagnosed illness and grief, to name a few. Find out what can be done to relieve these symptoms to make it easier for the individual to participate in the process. Ultimately, our goal is to think about the quality-of-life questions from the person's perspective as he or she will experience the consequences of our decisions.
Have a kind and respectful day.