Viki interviews Denise Baird Schwartz, MS, RD, FADA, CNSD, Health Care Professional from Los Angeles, California and author of Breathe on September 18, 9AM Pacific on blogtalkradio.com/kindethics
Join me as I interview Denise Baird Schwartz as she discusses her new book Breathe – A True Story of Letting Go of My Parents Gracefully, For I Will See Them Again. Breathe was written and published in the first few months after her mom passed during an unexpected hospitalization. It was written during that raw period, when the most important aspects of your life become clearer. The book is a fast read, but it holds a powerful story that can change your life. It will make you laugh, cry and smile. Breathe is a journey of learning to let go.
Bland is a healthcare professional with over 35 years experience in the hospital setting with a focus on taking care of critically ill patients in the intensive care unit. She wants to help others better understand end of life decisions in the hospital. This understanding comes through open communication prior to an illness between family members and their healthcare providers. Breathe views this period as a part of life that is not a time to deny or dread, but one that can be used to reflect on how you live your life.
The nurturing process is so evident in Breathe. The women in Bland's life, from her great-grandmother forward, have shaped her life, who she is, how she views life, her faith, and has provided her with an inner peace. Breathe will enhance your journey in life, provide you with clarity for end of life decisions related to advance care planning, and allow you the opportunity to help others. Breathe is about honoring lives well-lived and how these lives have shaped the next generation with a focus on family values, caring for others, and giving back.
Breathe opens the door for a meaningful dialogue between patients, their families, and healthcare providers. The book is about living, loving, and letting go gracefully when the time comes.
The royalty from the sale of the book goes directly for relief and development to eradicate extreme poverty and hunger.
Website: www.breathe-annebland.com
Order online at www.amazon.com, www.barnesandnoble.com, www.xlibris.com
Available in hardback, paperback or eBook
Denise Baird Schwartz, MS, RD, FADA, CNSD, Health Care Professional from Los Angeles, California
YouTube videos enhance the emotion found in Breathe. To access the 2 minute videos Google YouTube.com, put in Breathe Anne Bland.
The 2 videos are "Living, Loving, and Letting Go Gracefully" and "Letting Go".
Have a kind and respectful day.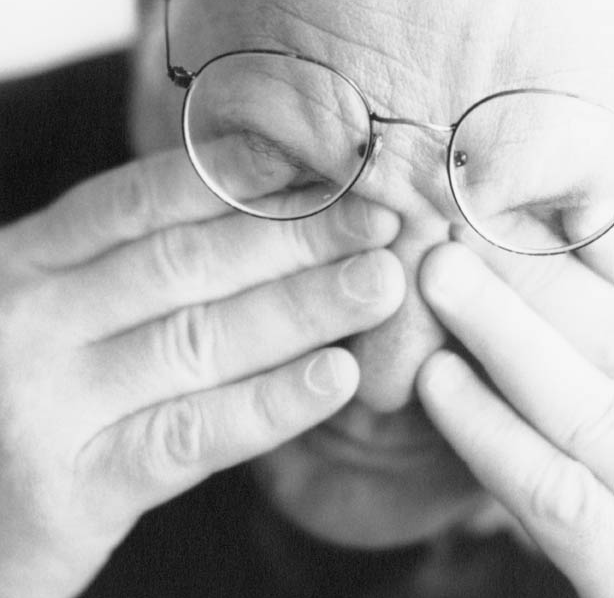 A doctor stopped me in the hall the other day and asked what he could do to comfort his brother whose son had just died. He told me that the son was only 25 and had died in a car accident. The doctor said that when he talked to his brother, all his brother had done was to scream and yell at him.  He didn't understand why his brother reacted that way when all he was trying to do was to help.
As I sat down, I could see this doctor's grief and pain. He was suffering for both the death of his nephew and because he couldn't find a way to be supportive of his brother. He didn't understand that grief, especially the early stages of grief can show up in many different ways. His brother wasn't angry at him, he was angry that his son was dead. But he was taking it out on those around him. That is normal.
Everyone is different in their grief. Some people cry. Others get silent. Some can't eat while others can't get out of bed. Any emotion is okay when someone is in grief. And the grief will change as time goes on. When my Dad died, at first I was very quiet and wanted to be left alone. Then I couldn't stop crying and needed people's support. And now, years later, it is still an ache deep in my heart.
So how can we help?
1. There are no magic words to make the person feel better. Just say, "I am sorry for your loss." Now I know you want to make them feel better, but trying to find the perfect words won't help, but listening does. Listening is very healing.
2. So your next step is to listen, truly listen. If they start talking about their grief, don't jump in with your own story about the loss you suffered in the past. It is not about you. It is about being present with them and their suffering. I admit that listening is hard. But try to sit still, be quiet and give them this gift.
3. The other thing you can do is to "normalize" their grief. What does this mean? The grieving person would like to be reassured that what they are feeling is normal and to feel less alone with their sorrow. So if they say, "I am so angry at _______." You can say, "It is normal to be angry. That is a part of the grief process." Any emotion is normal. That is grief.
4. Don't be surprised if they don't want to talk about their loss. Sometimes people need a break from their grief and would just like to have a normal conversation with you. In some cultures and families, grief is a private matter so please respect this and continue to be a good friend.
5. Lastly, if you are a healthcare professional, is it okay to cry with your patient? Of course it is. Sharing a few tears with someone else is a sign of compassion and understanding. But do not cry so hard that the patient then has to comfort you.
Have a kind and respectful day.
Interview with Debra Joy from BCelebrated.com, Nov. 4th 10AM pacific, on BlogTalkRadio.com/kindethics. Call in to listen live at (347) 945-5152 or listen online.
Debra Joy is founder of Bcelebrated.com. She and her husband developed the service after experiencing the loss of several loved ones over a short period of time.
We created this service so everyone would have a chance to determine how their life will be celebrated. To share their story, say their goodbyes, and comfort and support their loved ones.
Bcelebrated.com enables members to document their life as they are living it. They can write their story in their own words, adding pictures, videos, music and links to other sites. The site will become their permanent online memorial, including funeral and obituary information, at the time of their death. Members can create secure password-protected private pages to offer words to comfort, information about access codes or where important documents are kept. The site has an automatic notification system so the burden of tracking down contacts in a timely manner no longer rests on the shoulders of the grieving family. The notification will alert the community of the member's death and invite them to the site where they can share their own stories, read about the member's death in their own words, send a gift to the grieving family and access their private page if one has been created for them.
"Some of our friends knew they were going to die and had a chance to organize matters, tell people how much they love them, say their goodbyes. Those who died unexpectedly they never got that chance. Families were left scrambling to contact people, and make decisions and arrangements on behalf of their loved one, while they are going through their own grief."
To read more about Bcelebrated go to http://www.huffingtonpost.com/geoffrey-dunn/bcelebrated—-a-revoluti_b_291536.html
Have a kind and respectful day.
The Pajama Story
My friend, Gail, told me the most touching story the other day. A lovely lady was a devoted and loving wife to her dying husband. She did everything for him at home but as the end neared, she had to admit her husband to an inpatient hospice facility so he could get more help managing his symptoms. This ended up being the best thing for both of them. She told my friend, that because there were other people to take over the care of her husband, she was finally free to put on her pajamas, crawl into bed beside her husband and spend his last three days with him as his wife, not his caregiver. It was the first time in months that she could stop and reconnect with the love of her life.
I cried when I heard this. So often we get caught up in the caregiving that we forget that we are an important person in this individual's life and that they are important to us. Our loved one is not a body to be turned or fed or cleaned, but the person we love.
No matter what stage you are in during the caregiving process, take a moment to remember the love when you are caregiving. You may not have forever, so do it today. Put on your pajama's and remember why you have devoted yourself to this person. These are precious moments not to be wasted.
Have a kind and respectful day.

There are so many things that happen behind the scenes in healthcare when it comes to dying. One of the hardest things for me to witness is when a patient has no one to speak for them at the end. We call this person the unrepresented patient or the unbefriended person. This is a person without any friends or family who can make sure they have a good death. So what happens to them? In some cases, a public conservator or guardian is appointed to make their decisions for them. This is a stranger making decisions for another stranger. There is nothing personal or meaningful in this process. The other thing that happens, if there isn't a guardian available, is a group of people at the hospital will make the decision for this person. Sometimes we call this an advocate team and or a moral community. This group usually consists of a doctor, nurse, social worker, chaplain, members of the ethics committee and community members. As a group they will make the decision whether this person should live or die. Unfortunately this decision is based on very little information about who this person is or what would is important to them in their life. It is usually a medical decision instead of a human decision. Not that the advocate team doesn't try to make it personal.
Let me tell you about one such patient who had this group of strangers make his decisions for him. This was an 83-year-old gentleman who had been living in a nursing home for the past 12 years. At the nursing home, he was able to eat and walk around, but he had severe dementia and could not communicate with the staff. In the 12 years he had been living there, nobody ever visited, nobody ever called and nobody sent him a letter. He had become invisible. The staff cared about him and took good care of him but they were not family. Just before I met this man, he had a massive stroke which left him paralyzed, in a coma, unable to eat or drink and dying. The social workers at the hospital did everything they could to try to find somebody who knew this man but nobody could be found. I live in Los Angeles and we don't have enough people who are willing to be a public conservator or guardian. So now we use advocate teams to help make decisions for those who are completely alone and silenced by their disease.
I came into the hospital that day and I went to the patient's bedside because I refuse to make a decision for somebody that I haven't met or tried to connect with. I knew this person wasn't going to be able to communicate back to me, but as I sat at his bedside, I held his hand and connected with the human inside this body in the bed. The only noise in the room was the sound of the machines breathing for him. His body was a shell and it seemed like he was already gone. I sat with him and talked to him and told him that I would try to do right by him. I cried a few tears as I realized he was already gone. These are the difficult moments in my job.
I went to the meeting and heard what the doctors had to say and listened to what the social worker had discovered about this man. This was a man who was dying and there was nothing we could do to change it. We asked all the questions we could think of about his medical condition and if there was any hope. We were told there was not. I then asked the social worker about who this person had been at the nursing home. Had he enjoyed his meals? Had he enjoyed interacting with others? What had brought him joy even in his limited condition? He had been living a life with small pleasures and not too much suffering. But now, he couldn't feel anything. He couldn't enjoy eating a cupcake, watching something on TV or going to the sing-along in the activity room.
In the advocate team meeting, we all have to agree on what we think we should do. In this team meeting, we decided that there was no way he was going to be able to return to enjoy any part of his life. He was dying and there was no turning back. Our team agreed that he should be made comfortable and be allowed to die a natural death. This included being taken off the ventilator and being allowed to die.
I wasn't going to tell you his name because he had become invisible to the world. But I have changed my mind because he wasn't invisible to me. His name was James and I was part of his life and his death.
These are really difficult decisions. These are decisions that should not be made by strangers. But people in hospitals all over the nation are having their life and death decisions made by committee. This is not how it's supposed to be. People shouldn't be dying alone and they shouldn't be living for 12 years without one person visiting them.
Sometimes it's hard to do the work I do. Sometimes it breaks my heart. But I have the courage to walk into the darkness with people. Whether it's the family who is grieving at the bedside, the patient who is afraid of what is happening to their body or the health care professional who can't bear to participate in one more death. I walk with people on this journey and ease their way.
Have a kind and respectful day.

As a patient, there may come a time where you hear the words, "I'm sorry, there's nothing more we can do." I want to apologize for the doctor's abrupt words. Many doctors have had little training in having these types of conversations and are incredibly uncomfortable. What your doctor should really be saying is, "Even though there is nothing more we can do to cure you, there's lots more I can do. I can do plenty to keep you or your loved one comfortable, out of pain, minimize your suffering, refer them to hospice, get your religious leader in here to pray and help provide a peaceful and dignified death." Just because you don't hear this doesn't mean you shouldn't ask for this. You should advocate that the doctor makes sure you get what you need as your disease progresses and as you die. Help the doctor help you by asking for a palliative care referral if you are having problems with pain. Ask for a referral to hospice when the patient is sleeping more and eating less. You want to stay connected to the doctor even if the direction of treatment has turned to comfort and care.
As a patient or a loved one, you will have a strong grief reaction to these words. You may be in denial, in disbelief, in numbness or feel some other strong emotions. If you are in denial, you will not believe that what you were just told is true. This is okay as it is the way your brain protects you from bad news. Eventually, you will hopefully come out of denial so you can use your remaining days wisely. Or you may find yourself in disbelief. Disbelief is where you keep saying to yourself, "I know the doctor just said ______ but I can't believe it's true." In this situation, you may want 2nd opinions or repeated tests. This is disbelief. Your brain knows it's true but it is not ready to accept this news. This is also okay and normal. Or you may be numb. This can really be a problem when the doctors want you to make decisions. Ask for a few days so you can process what you have been told before you make these final decisions. You may also have many other types of emotions: anger, fear, hopelessness, helplessness, sadness, etc. These are also normal as you come to terms with your life's expiration date.
You get to choose how you want to spend your remaining days, months or years. Choose carefully as you won't get these days back. And if you are like someone I knew who was waiting until they got closer to death to write love letters to his children and his wife, realize that sometimes when get closer to death, you may not have the energy or strength left to finish your goals. Please use your time wisely.
Have a kind and respectful day.
Unfortunately, there comes a time in a patient's life where you have to say to the patient or their family, "I'm sorry, there's nothing more we can do." This is the wrong thing to say and let me explain why. I know what you're trying to say is, "there is nothing more we can do to cure your disease" but what the patient or loved one hears is, "I'm giving up and walking out this door and never coming back." I know that's irrational and that's not what you meant to say but unfortunately these words sound like abandonment to the patient or family.
I believe it's important to tell the truth about prognosis (if the patient wants to hear it), even if you can't give them an exact time give them an estimate. You can say days to weeks, weeks to months, months to years. People deserve the opportunity and time to clean up their lives. So, when you have to say that there really is nothing more you can do, you may be missing a really important piece to this conversation. Here is how to solve this. Go ahead and tell them that there's nothing more you can do to cure the disease, and then continue on and say, "But there's lots more I can do. I can do plenty to keep your loved one comfortable, out of pain, minimize their suffering, refer them to hospice, get your religious leader in here to pray and help provide a peaceful and dignified death." Helping someone to have a pain-free and dignified death is substantial. I don't know if you realize this but palliative care specialists have the highest satisfaction rate of all medical specialties. And why is this? It's because this is profound and meaningful work. You really matter to the patient and the family on those last days of life. It is wonderful if you can say to the patient that you're going to walk on this journey with them no matter where it takes you. Then they won't feel abandoned and alone. You will still be the healer, but now the focus of your healing is to heal suffering, not the disease.
The other reason this technique works is because whenever you have to say no to a patient, it is always important to offer them something else in exchange. I don't know if you've had this experience with young children when trying to take a breakable item out of their hands. A smart parent grabs their favorite toy and exchanges it with them or distracts them toward something else. The same thing can happen in medicine. If you have to say no to a patient then offer something that you can say yes to. Even if all it is good pain management or the hope for a peaceful death.
Have a kind and respectful day.
My dad would have told you that, "Dying is difficult because we have never done it before." But we don't need to be afraid because our bodies know how to die.
A few hours before my dad died, a couple of his friends stopped by to say their goodbyes. His friend Mary asked me, "What do you think your dad would be saying right now?" I said, "He would probably say that dying is difficult, because we haven't done it before." The reason I told her this was because he used to say the same thing about aging. "Getting older is difficult because we haven't done it before." How true both of these statements are because anything that is unknown to us can be scary. If we had done it before, we would know that it isn't as bad as we thought it might be. We might realize that there can be profound lessons in aging and in dying. We might be at more peace during the dying process because we would know that our bodies know how to die. What do I mean by this? The act of dying is sometimes referred to as the labor of death. It is actually rather similar to the labor of birth, though hopefully a lot less painful. Let me explain.
When you were about to be born, your mother didn't have to say to her uterus, "Please contract now and began to push the baby out." Or, "Cervix, please dilate so the baby can come out." Your mother's body knew what to do and the labor of birth happened naturally. The labor of death is similar to the labor of birth because your body knows what to do. As you begin to near the end of your life you may begin to sleep more and to become less interested in the world around you. You may not have the strength to the things you used to do. As death gets nearer, you will begin to sleep even more and to eat even less. You're just not hungry anymore and that is normal and all right. Your body knows that it's time to shut down and that it doesn't need extra food to keep it going.
Your body goes through predictable and peaceful changes as death approaches. Your skin will get cooler and your breathing patterns will change back and forth from fast to slow to barely there. You may get a fever. There are many other symptoms that you might also experience. You probably won't be communicating at all at this point. But you can still hear and feel your family. Your loved ones should still talk to you as if you are there and hold your hand, give you a massage or climb into bed to embrace you. If you would like music to be played, then play their favorite songs.
They should do whatever they think you might like to comfort and support you.
It's great if you have a hospice team in place to support you through this process. They can educate both you and your loved ones about what to expect at each stage along the way. Not everybody dies the same way but there are predictable patterns about what to expect. You don't need to be afraid. You knew how to be born and you know how to die.
There is more information available on the Hospice Foundation of America website at www.hospicefoundation.org
Have a kind and respectful day.



Dear Viki,
I'm kind of confused because I don't understand the difference between hospice care, palliative care and comfort care. Is there a difference between these and if so, why do each of the doctors say different things? What are they trying to tell me?
Great question. I think sometimes even doctors and nurses get confused by these different words to describe pain management and end-of-life care. The words do mean different things but many times they are used to describe the same thing, the support your loved one will get during the dying process. In practice, doctors may be saying the same things even though they are using different terms. Let me try to explain.
Let's start with palliative care. This is the most misused term because it describes both pain management when you're healthy and the support you receive during the dying process. Palliative care is the global word to describe all of the care that is related to relieving suffering. Let me say it in a different way. To palliate means to relieve or lessen without curing, to mitigate or to alleviate. So sometimes the patient may go to a palliative care specialist, even though they're not dying, to help them get their pain under control or to alleviate their physical symptoms. They're not dying, they are just asking for good pain management. It frustrates palliative care specialists when people think that all they do is take care of the dying. This isn't true. They take care of the suffering of all patients. And one group of these patients happens to be the dying.
Hospice care is for people in the dying process. A patient can get palliative care without dying but you can't get hospice without being a dying patient. There are also different kinds of hospices, both volunteer hospices and medical hospices. I volunteer at a volunteer hospice and we provide respite care and support for the patient and family. We are like a good friend who stops by to help out. A medical hospice will provide volunteers as well as visits from nurses, doctors, social workers, chaplains and nursing aids as well as providing the patient at no cost, symptom management medications, medical equipment and oxygen etc.
Hospice care can also be found in different locations. It doesn't always happen in the patient's home. It can also be found in an outpatient hospice, an inpatient designated bed in the hospital, in a skilled nursing facility, a board and care or assisted living facility. Your location shouldn't determine your eligibility for hospice, although there are a few facilities who are not accredited to have hospice patients in their facility.
Now let's talk about comfort care. This is a word that is most often used inside of a hospital. At some point, the doctor may come in and talk to the patient or the loved one about putting the patient on comfort care. Here is what they're trying to say. They are saying that, at this point they have nothing else they can do to cure your loved one's disease. But what they can offer you is to keep them comfortable and to help them have a good death. It may not mean that your loved one is dying immediately but that the aggressive treatments that they have been trying are not working to get them better. And now they want to focus on relieving the suffering and keeping your loved one comfortable. They are not abandoning the patient but they are changing the focus from curing to caring.
Now maybe you're saying to yourself, isn't the relieving of suffering like palliative care? Isn't comfort care, palliative care? This is where it gets confusing again. Remember that palliative care is for both when someone is fighting their disease and when a person is in the dying process. In reality, the patient should be getting palliative care throughout their medical treatment experience. But sometimes palliative care is brought in very late and only as part of the comfort care (dying) plan. So you will want to speak up and ask for good palliative support while your loved one is healing and later on when they are dying. Patients should not be suffering or be in pain. Doctors now know how to take care of these symptoms, but if your doctor doesn't or won't help, then ask for a referral to someone who does. But be careful because some doctors will think you mean palliative care as in dying support. Make sure you explain what you are asking for, recovery support or dying support.
So, back to your question: If the doctor in the hospital says comfort care, they mean dying care. If they say palliative care in the hospital, they probably mean dying but they might just mean suffering care. You will need to clarify this with them. If they say hospice, then that means you will probably be discharged from the hospital to go home to die.
If a doctor wants to make the patient comfort care in the hospital, the patient can probably go home on hospice or perhaps to a facility that can handle their medical situation with hospice support. If your loved one wants to die at home, you need to advocate for them and say, "They would like to go home on hospice." You need to speak up about where and how your loved one would like to die. They are entitled to a good death and so are you.
Have a kind and respectful day.
Dear Viki,
My son recently died at home with the help of hospice. They were great but I am still really angry that I didn't know they would take my son's body away so quickly. When the funeral people showed up, they took him away before I was done saying goodbye. Shouldn't they know that isn't right?
I am so sorry that was your experience. And I am sorry for your loss.
Here is what someone should have told you. When you call the funeral home for them to pick up your loved one, they come out within an hour or so. If you had wanted longer with your son, then you should have delayed calling the funeral home. But of course you didn't know this and nobody explained it to you. Delaying calling them would have given you a little extra time for you to finish saying your goodbyes. You can't delay calling them for days, but it is okay for a few extra minutes. (If you are anticipating a death in your family, you should ask the mortuary how long it usually takes to pick up someone who has died.) Once they arrive, they should be respectful and compassionate and give you a few more minutes, but they can't wait for hours once they arrive.
Have a kind and respectful day.