The Coalition for Compassionate Care of California is a statewide partnership of more than 95 regional and statewide organizations dedicated to the advancement of palliative medicine and end-of-life care in California. Their mission is to promote high-quality, compassionate end-of-life care for all Californians.
POLST (Physician Orders for Life-Sustaining Treatment) is a form that states what kind of medical treatment patients want toward the end of their lives. Printed on bright pink paper, and signed by both a doctor and patient, POLST helps give seriously ill patients more control over their end-of-life care.
Membership is open to any organization or individual that wants to support high-quality, compassionate end-of-life care for all Californians.
Membership Benefits include:
* Connection to a statewide, multi-disciplinary effort to ensure quality end-of-life care
* Access to cutting-edge ideas, tools and resources
* Timely legislative updates
* Networking at the annual CCCC membership conference
* CCCC's monthly email newsletter
* Listing as a member on the CCCC website
* Discounted registration fees for selected CCCC programs, events and materials
* Being part of a larger public policy voice to impact end-of-life issues
Have a kind and respectful day.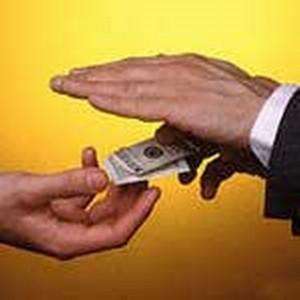 More and more I am being told that doctors are keeping patients alive against their will in order to make more money. It used to be that a doctor or two was money hungry and misusing their power to increase their income. But now this problem is spreading. I am hearing this at almost every hospital I go to and it is not just one doctor but many.  (Of course there are still great doctors out there.  Today I am talking about the problem doctors.)
Here is what is happening. Doctors get paid per activity they do. The more complicated the patient's condition is, the more money the doctor can charge. And the best billing rate is for the ICU visit. So, patients in the ICU are being kept alive against their wishes. The doctor has control over that hospital bed and they don't want another doctor filling it with their patient. The patient is usually unconscious at this point and the family tries to advocate for their loved one but no one is listening. I hear the family cry out, "He wouldn't want to live like this. Why are you doing this?" But nothing happens. The nurses know what is going on but they don't feel safe taking action against the doctor.
I understand that doctors are struggling to make ends meet like all of us. I know doctors that haven't been paid in 6 months. They are barely making enough to pay for their office staff and their malpractice insurance. But that does not give them the right to harm patients and to go against the patient's wishes. When a doctor goes against the patient's stated wishes, it is called assault and battery. If you are in this situation with your loved one or are a healthcare professional witnessing this happen to your patients, tell the ethics committee and the administration. Tell anyone who will listen. And if no one will listen, contact me and I will help you.
The one thing you can all do to be safe is to write down your wishes on your advance directive so you can be protected from corrupt doctors. In my resource section, you can download a state specific document. If you need help filling it in, let me know and I will help you.
Have a kind and respectful day.
Got a question?  Ask Viki.  <!–coldform–>