Viki will be a guest on Winning Life Through Pain radio show with Coach Marla on 7/27/10 at 11am PST.
Winning Life Through Pain® is a show that chats with varying types of amazing guests as if they are all sitting around the same kitchen table including chronic Pain/Illness Individuals, Authors, and they chat with the experts as well. Coach Marla believes we all have a journey we must travel through life and it is her mission to make your journey one full of "Laughter, Hope, Knowledge, Fulfillment, and Joy" so you might get through the tough times a little easier!
Coach Marla offers RSD (Reflex Sympathetic Dystrophy) coaching as well as hosting the Winning Life Through Pain radio show.
Have a kind and respectful day.

Viki,
How do I get my husband into hospice? He has cancer which has spread everywhere and his pain is not being managed. I have heard about hospice but I don't know who to call. What can I do?
I am so glad you asked. To get a patient on hospice, a doctor has to make the referral to the local medical hospice. You have to ask your husband's doctor, and it could be any of his doctors, to call hospice and set it up. Some doctors are not willing to put their patient on hospice because they don't want to give up trying to save your loved one. So if your husband's doctor won't put him on hospice, ask another doctor you know. An ER doctor can also put someone on hospice.
After the doctor calls hospice, the hospice representative will call you later that day or the next morning. A social worker and a nurse will both be coming out to see your husband within 24 hours. They will evaluate what needs your husband has and what your family may need. If your husband qualifies for hospice, you will start receiving visits from other hospice staff, deliveries of medical supplies such as hospital beds, oxygen or bedside commodes. You will also be receiving medications to have available to take care of his pain and other symptoms. And the good news is that none of this will cost you anything.
The nurse will teach you about the new medicines and there is a 24 hour hotline you can call if his symptoms change and you need help. Every patient is different. What your husband will need may be very different that what my Dad needed. The good thing about hospice is that as patient's health needs change, they can adapt the plan and continue to provide comfort for your loved one.
It may be overwhelming for the first few days as so many caregivers will be coming and going as they make sure your husband is well taken care of. Unfortunately, you do lose some privacy which takes some time to get used to. Don't worry though, after a while you will get to know the hospice team and they will become your trusted friends. Most people find hospice to be a huge comfort to them as they can know that their loved one won't be suffering.
Got a question? Ask Viki.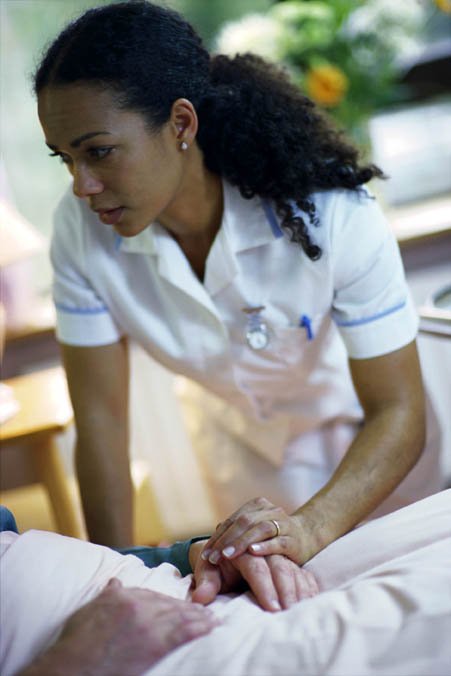 Dear Viki,
"The doctor stopped coming into my grandpa's hospital room and never came back to check on him. Luckily the nurse was there and helped our family as we didn't know what to do. Viki, why did my grandpa's doctor run away when my grandpa was dying?"
Maybe the doctor didn't really "run", but to the family, it felt like the doctor ran away and became invisible as the end approached. I don't think doctors mean to do this, but unfortunately, doctors can be uncomfortable around death.
I know, you're saying, "How can that be?" Well, it is easy. Those who are drawn to medicine and want to become a doctor are those who want to heal and to save. Nobody becomes a doctor to help people die. But unfortunately patients do die and doctors would rather not be a part of it. Unless they get specialized training, their discomfort with death doesn't go away. Luckily, the young doctors coming out of medical school are getting better training regarding taking care of the dying.
Thank goodness for the nurses who take such good care of our loved ones as they die. Sometimes the best we can do for our loved ones is to have a good nurse, a good chaplain and a good social worker to make the experience a little better. Over the next few months, I will be discussing the concept of a "good death" in greater detail.
Feel free to contact me with your death and dying questions.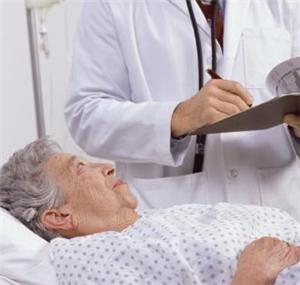 Your doctor comes into the exam room or your hospital room and asks you, "Do you want us to do CPR?" (CPR meaning cardiopulmonary resuscitation or bringing you back to life after you have died or as some doctors brutally put it, "pounding on your chest.") What would your answer be?
I've asked many groups of doctors, "How many of you would like to die by CPR?" And no doctor ever, ever raises their hand. What is it that they know that they're not telling us? They know that the chance of CPR working is minimal, sometimes even 0%. But they don't tell you this. They don't tell you that it's not like on the television show ER. On ER, CPR works about 80% of the time. In real life, if you're healthy, CPR works about 15 to 20% of the time. And if you are close to death, CPR works less than 1% of the time and will prolong your suffering.
Now just to be clear, CPR does work well if you're a fairly healthy person having a sudden heart attack. To illustrate this point, one hospital told me that it would be best if CPR was only done on visitors who dropped dead from a heart attack. Of course that was said as a joke, but the people in the hospital understood that there was some truth in it.
The other thing they don't tell you is that it can be brutal. You may be brought back to life but in a worse condition than before both mentally and physically. Or that you and your family won't have the opportunity for a peaceful and profound death experience. When you picture the last minutes of your life, do you see strangers straddling you on a bed, thumping on your chest, all alone, while your family waits outside the door? Or do you see a time with family and friends gathered around the bedside, perhaps with music being played or prayers being said or words of love being expressed?
I don't know about you but I know what I want. I want a peaceful and dignified death.
A profound death is the choice you're not being offered because the doctor is not asking you enough questions. Okay, they should ask you about CPR, just in case you're one of the few lucky ones that will benefit, but there is more to be asked. They should also ask, "How can I respect you and help you as you die?"
But doctors don't ask this. Why? Because they are afraid of death, because they care too much about you and they don't want you to die, and because they don't want to fail. I can understand that doctors have good reasons for not talking about death. Good reasons because they're good people with caring hearts. But these reasons can get away in the way of us having the opportunity to determine how we want to die.
So what can we do? When the doctor says, "Would you want CPR?" give him your answer and then tell him that there are other things he should know about where and how you would want to die too. Now some doctors won't even ask you the CPR question because they want to avoid the topic so you are going to have to begin the conversation. You're going to have to teach the doctor to be brave and to be willing to talk with you. You're going to have to ask for clear answers and for the support you need. And if you find your doctor won't talk to you, find a different doctor who will. And if after talking with your doctor, you realize they don't respect or support your choices, find a different doctor who will.
You deserve a good death.
Got a question? Ask Viki.
One of my hospice patients just called and said that his pain is at a 7 and he doesn't know what to do. He saw his doctor and the doctor didn't take care of his pain and said, "See you in two days."
Are you kidding me? I would like to see this doctor stay at a pain level of 7 for 48 hours. The doctor wouldn't put up with this if he was suffering and would make sure his own doctor took care of him. But he ignored my patient. When I hear about his happening, it makes me so angry.
Now I know, you must be thinking, "How can this be?" Well this happens a lot for many reasons. Let me tell you a few so you can know how to fix it.
1. The patient doesn't speak up enough about the pain. If you don't tell the doctor, how can he help you? If this is you or your loved one, do not leave the office until there is a new plan in place. And the plan should include a time limit for it to start working. If the new pain medicine hasn't gotten your pain under control within a few doses, then you should call and tell the doctor and then he should adjust the plan.
2. The doctor doesn't know how to take care of pain symptoms. Okay, now you are really surprised to think of a doctor that doesn't know how to take care of pain. Well again, this happens all of the time. Most doctors can handle basic pain management but many are uncomfortable when they have to deal with the increasing pain that happens with cancer or other progressive diseases.
3. Maybe you are from a culture where you are encouraged to be brave and stoic about your pain. Now the doctor will end up misunderstanding about your pain and you won't get the care you need. The doctor will ask you, "How is your pain on a scale of 1-10" or he will use the happy face chart. This works fine if you tell the truth about how much you are hurting but not if you don't. So speak up and admit you are in pain.
4. Finally, and this will sound harsh but there are some doctors that don't seem to care. If so, immediately get a new doctor. You should not go through your life in terrible pain and especially if you are dying. You should not have your final days be in pain. If you are dying and your pain is not being taken care of, then ask your doctor to put you on hospice. Hospice doctors and nurses are really good at taking care of pain and suffering.
Got a question? Ask Viki.