The Coalition for Compassionate Care of California is a statewide partnership of more than 95 regional and statewide organizations dedicated to the advancement of palliative medicine and end-of-life care in California. Their mission is to promote high-quality, compassionate end-of-life care for all Californians.
POLST (Physician Orders for Life-Sustaining Treatment) is a form that states what kind of medical treatment patients want toward the end of their lives. Printed on bright pink paper, and signed by both a doctor and patient, POLST helps give seriously ill patients more control over their end-of-life care.
Membership is open to any organization or individual that wants to support high-quality, compassionate end-of-life care for all Californians.
Membership Benefits include:
* Connection to a statewide, multi-disciplinary effort to ensure quality end-of-life care
* Access to cutting-edge ideas, tools and resources
* Timely legislative updates
* Networking at the annual CCCC membership conference
* CCCC's monthly email newsletter
* Listing as a member on the CCCC website
* Discounted registration fees for selected CCCC programs, events and materials
* Being part of a larger public policy voice to impact end-of-life issues
Have a kind and respectful day.
On Wednesday, May 4th, 8AM pst, blogtalkradio.com/kindethics, I will be interviewing Dr. Mark Apfel, "Having the POLST Conversation With Your Patients"
Dr. Mark Apfel is a physician champion working with the California Coalition for Compassionate Choices, finalchoices.org. He will be discussing how the POLST form will be helping physicians and patients. He will also be answering questions about how to use the form with your patients as well as how to discuss these end of life issues with your patients.
To listen or to call in dial (347) 945-5152. Or go to blogtalkradio.com/kindethics or go through the blogtalkradio link on the right side of my blog.
Have a kind and respectful day.
I just completed this month's newsletter.  The feature article is "Communicating with the dying."  To get a copy, sign up on the lower side of the blog and I will send it out to you.   If you want to get blog updates, notices about new blogs being posted, sign up on the upper side of the blog.  They are separate services.  You are welcome to both.
I feel very fortunate to be able to include a thank you I just received from Elizabeth P in New Jersey.  "Viki helped me in my crisis. There was no wait, no down time, and she knew her stuff!"
She called for help a month ago and just wrote back to tell me that things worked out well.  I was so glad I was able to help.  She was in a medical crisis with her mom and the doctor was not listening and was going against her mother's wishes.  I told her what steps she needed to take and gave her insight into how to communicate best with the physician. I wish Elizabeth and her mom the best.
There are more Blog Talk Radio interviews scheduled.  They are listed on the side panel.  To hear the show, you can listen live through http://blogtalkradio.com/KindEthics, or you can listen on the phone at 347-945-5152.
You can also use 347-945-5152 to call in to ask questions live.  If you want to listen later, then you can listen through the computer, just click on the link on my site, or download it through itunes.
If you know someone who is doing amazing work that I should be interviewing, please have them contact me.
I was happy to hear that people in Indiana and Maryland used my resource page to get their state-appropriate advance directive.  I just hope they will fill them out.  (smiling)  If anyone needs help with this, email me viki@kindethics.com
I also added a California POLST section to the resource page.  POLST stands for Physician Orders for Life Sustaining Treatment.
Lastly, my great blog strategist and social networking expert, Michelle Price, AThirdMind.com, just installed the listen to the blog feature.  Now you can press listen and while you are doing your housework of playing with your cat, you can listen to the updates.  You can also go through and download them.  I wanted to make sure that this website is accessible to all those with types of needs.
Have a kind and respectful day.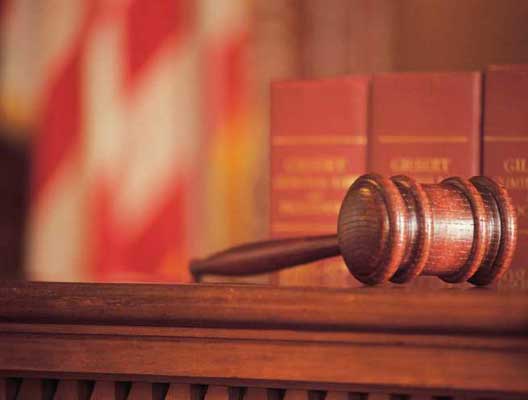 1. POLST stands for Physician's Orders for Life Sustaining Treatment. This form should be used to document the end-of-life conversation you have with the patient or their representative. This form should be used with those who with a terminal illness or approximately 1 year of life remaining.
2. If you are unsure if someone is within one year of death, ask yourself, "Would I be surprised if this patient wasn't alive a year from now?" If the answer is no, I wouldn't be surprised, then start having end-of-life conversations and use the POLST form.
3. POLST does not replace the advance directive. Instead, it supplements it by taking the requests of the patient, with physician approval, and puts the requests in action. An Advance Directive is still needed to document who should be the surrogate decision maker, other medical treatment requests or refusals and patient wishes regarding organ donation and/or autopsy.
3. It can be used in the ambulance, hospital, nursing home, board and care and patient's home. Because it works across healthcare settings, there is clear communication regarding the patient's wishes and continuity of care.
4. It replaces the Pre-hospital DNR in outpatient settings. It addresses more than a DNR. It also addresses: comfort care orders, level of treatment desired, whether to transfer patient to the hospital, antibiotics and artificial nutrition and hydration.
6. It must be signed by the physician and the patient or their representative. If the representative is out of town, you will need to fax the form to them and have them sign it.
7. Most importantly, by law, if you are presented with a completed POLST form, you MUST FOLLOW IT.
8. The only exception is when the request on the form is requesting medical care that is outside the standard of practice and would be medically inappropriate or non-beneficial. If you are going to reject what is written on the form as a request for bad medicine, you may want to protect yourself as you are going against the POLST law. You should discuss this with the bioethics committee or the legal department of the hospital.
9. You don't have to use this form if you don't think filling it out would be appropriate for your patient. But again, you do have to follow it if the patient presents it to you.
10. A patient or their representative can change their mind and void the POLST form. You should draw a line through the form and write VOID on it. If the patient has lost capacity, the surrogate decision maker can void this form. Do not take this decision lightly. The patient voiced strong opinions about their choices, their doctor agreed with their choices and the wishes were documented into physician orders. Be cautious when evaluating whether the surrogate is expressing the wishes of the patient or their own wishes.
10. When you are going to use the form, it must be printed on bright pink paper. The bright pink form is then given to the patient to take home or back to the nursing home with them. You should keep a white copy in your chart. You should also make sure the document is forwarded to the patients other healthcare providers and a copy should go in the hospital chart. You may also want to have the patient put a note in their wallet saying that they have a POLST form and where it can be found.
11. The patient should keep their pink form either on their refrigerator, in their medicine cabinet or at their bedside. The best place is on the refrigerator so the EMT's can find it.
12. If a patient has a POLST form and an Advance Directive that requests different treatments, the most current form should be followed.
13. This form is to be used, not only to refuse treatments, but to request treatments as well. When talking to the patient about their wishes, instead of saying, "Do you want us to do everything?" please ask, "Would you want us to do what is medically effective?" This will help the patient realize that there is a difference between everything and valid medical options. You should also ask about where they would want to die and how they would want to die. You can ask, "Would you want us to allow you to have a natural death?" AND or Allow Natural Death is the new language to use when talking about DNR's.
14. For more information on POLST go to FinalChoices.org. You can also download the POLST form at http://finalchoices.org/docs/CA%20POLST%20Form%202009.pdf Final Choices also has a brochure you can download to give to your patients.
15. Lastly, when you are ordering comfort care measures in the home or nursing facility, realize that there may become a time when the comfort of the patient can not be handled in the outpatient setting. If you do need to transfer the patient back to hospital, only treat the uncontrolled symptoms, do not admit the patient into the ICU or increase their level care in order to "cure" them. The goals of care haven't changed, just the location.
Got a question? Ask Viki.