About Viki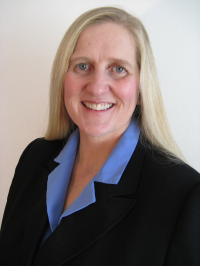 Viki Kind is a clinical bioethicist, medical educator and hospice volunteer. Her award winning book, "The Caregiver's Path to Compassionate Decision Making: Making Choices For Those Who Can't," guides families and professionals through the difficult process of making decisions for those who have lost capacity. She has lectured across the United States teaching healthcare professionals to have integrity, compassion and to improve end-of-life care through better communication. Patients, families and healthcare professionals rely on Viki's practical approach to dealing with challenging healthcare dilemmas.
Viki provides bioethics consultation and support for many hospitals in the Los Angeles area. She holds a master's degree in bioethics from the Medical College of Wisconsin and a bachelor's degree in speech communication from California State University at Northridge. She has specialized training in mediation and cultural negotiation from Pepperdine University and UCLA. Viki is an honorary board member of the Well Spouse Association. She has also been a caregiver for many years for four members of her family.
Viki resides in Los Angeles with her husband, Ed, and their cats, Lovey and Pixie. She enjoys movies, Thai food, traveling, walking and helping people.
Healthcare goals:
1. Change healthcare into a place where respect for others includes truthful communication, listening to individual's wishes
and honoring those wishes when medically appropriate. Creating a
safe haven where people get control and power over their medical care/life while providing comfort and the information patients and loved ones need. I want to put the heart back into medicine
by helping healthcare providers to experience the profound natureof their work. I would like them to feel the significance of re-connecting with and truly healing their patients suffering.
2. I want to empower people to have a good death by changing the perception of death from fear into something profound and meaningful. While making sure that everyone has important information regarding the dying process, access to hospice and appropriate living while dying support. When people have an understanding that each of us has an expiration date, people will hopefully become more respectful in the choices they make and more compassionate toward others.
3. Change long-term care facilities into homelike environments with compassion and respect for both residents and staff, and a place where one can die with dignity and peace. I want to help the caregivers to have a profound sense of the value they provide to those in their care.
People goals:
1. I would like to teach others to respectfully understand that other people may not see the world as you do but you can find common ground which can connect you to one another. With such respect, it is easier to be understanding, kind and peaceful with each other. Don't assume we are all alike. Instead, ask people how they would want to be shown respect or comfort and then treat others as they would want to be treated.
2. I want to create a world where compassion turns automatically into acts of kindness. I would like to inspire people to choose to live with integrity in order to have personal satisfaction and a sense of personal honor. It is one's own best interest to live a life full of compassion and respect.