Here are 10 Quick Tips for Crisis Decision Making  from my new Resource Workbook and Visual Conversation Toolkit.  This is part of the extended Crisis Worksheet found in the workbook.
Do something to help yourself calm down. Breathe.
1. Ask how long you really have to make the decision.
2. Get the facts. Call a friend to do some research for you if you aren't near a computer.
3. Ask about other options including the option to wait and see.
4. Ask what would happen if you chose these other options.
5. Ask about both the positive and negative consequences of each option.
6. Ask about the short-term and long-term consequences of each option.
7. Have someone else help you listen to what is being said and to take notes and/or record it. If nobody can be there with you, have the person call in and listen to the conversation over the phone.
8. Make the decision realizing that you are doing the best you can in this crisis situation.
9. Now that the crisis is over, get yourself some support. You just went through a lot.
10. Later on, after the crisis is over, think about whether you will need to modify or improve the plan now that you have more information and time to think.
Have a kind and respectful day.
AARP, Multnomah County Family Caregiver Support and Providence Home Services invite you to attend the program:
"Empowering Caregivers Who Have to Make Difficult Choices"
Thursday, June 30th
7:00 pm
Providence Cancer Center Auditorium
4805 NE Glisan—Portland
Doors open at 6:30 – Lecture begins at 7PM
The event is free, but space is limited. Please rsvp to:
http://aarpor-empowering-caregivers.eventbrite.com/
or call 503-988-3646
Classic Residence of Pompano Beach will be hosting a lecture by Viki Kind "Empowering Caregivers to Make the Best Decisions" on January 20, 2011, 11-1:30. RSVP to make your lunch reservation.
1371 South Ocean Beach
Pompano Beach, FL 33062
Tel: 888-494-2177
E-mail: mktgpompanobeach@viliving.com
Web site: www.viliving.com/communities/pompanobeach
For residents of Classic Residence, exceptional amenities and services are not considered extras. Whether you are savoring a freshly prepared meal prepared by our executive chef, taking a swim in the pool, dining with friends in the penthouse dining room or enjoying the music in our piano lounge, our amenities and services are included to enrich your life every day.
Just Steps from Your Door
Art studio
Auditorium
Boat dock
Club-style dining room
Computer center with high-speed Internet access
Fitness center
Heated pool, whirlpool and sundeck
Library
Ocean and beach access
Piano lounge and dance floor
Picnic area
Private dining room for entertaining family and friends
Wellness center
We Take Care of the Details
Concierge assistance
Access to health care resources at the on-site wellness center
Maintenance of home, buildings and grounds
Move-in coordination
Physician referral services
Scheduled transportation for community-sponsored trips and outings
Weekly laundering of bed linens
Weekly light housekeeping
Many additional services, such as a salon, dry cleaning pickup and drop-off, and guest accommodations/meals are available at an additional charge.
How to Deal with Change for Aging Parents?
New Book Addresses Issues and Solutions for a Peaceful Transition
SOUTH BEND (August 26, 2010) – According to the U.S. Census Bureau, there are 77 million Baby Boomers. Many Boomers are dealing with the challenge of the changing needs of an aging parent – or they soon will. The experts advise not waiting for a crisis to become educated and prepared.  Where to start?
Eldercare advocate, speaker and coach Dale Carter presents the ADAPT method in her newly published book, Transitioning Your Aging Parent: A 5 Step Guide Through Crisis & Change.  Developed from her personal and professional experience, Carter created the ADAPT method as a clear-cut process for families to follow in time of transition to ensure the needs of the parent, the family and their own are met. Whether an aging parent is facing a health crisis, an unsafe living situation or isolation, the ADAPT method provides a straightforward process that allows caregivers to understand the parent's needs. It also helps to get family members on the same page, find the right resources and make the needed changes, all while respecting the needs of the parent and self.
While the ADAPT method is the core element of Carter's book, examples and personal stories are woven throughout and includes an extensive list of references and resources.  One of the key features of the book is its concise presentation and usefulness as a reference book.  "This is a book you can read in one sitting, and then refer to it on numerous occasions as questions arise," notes Michael Allard, Director of Operations, Principal Senior Living Group.
"My experience helping my own mother through a major health/life crisis was overwhelming.  I drew upon my experience as an educator and project manager to put structure around the situation, find the right resources and support, and involve all of our family members," notes Dale Carter, founder of TransitionAgingParents.com and author of  Transitioning Your Aging Parent.  "I later realized it was my approach and process that helped us make the right decisions, and I was inspired to share my experience in my book."
In Transitioning Your Aging Parent, readers will learn how to:
"Actively" listen to your parent and clearly understand your parent's situation.
Measure your own capacity.
Know who to involve in decision making.
Reach consensus.
Create a plan for transition.
Find experts and resources that will help your plan succeed.
Help carry out the plan and help your parent adjust to the changes.
Transitioning Your Aging Parent is not a quick fix for problems with an aging parent.  Even though the ADAPT method appears clear and straightforward, each step involves a lot of hard work.  "None of this is easy," says author Carter. "But, know that each transition is an opportunity to meet the needs of your aging parent and help your bond grow stronger."
For more information on Transitioning Your Aging Parent, visit www.transitionagingparents.com. The book is available online. To order directly from the publisher, contact: www.lulu.com.  Transitioning Your Aging Parent retails for $14.95.
#   #   #
ABOUT THE AUTHOR
As eldercare advocate, author, speaker and coach, Dale Carter is an advocate for our elderly by reaching out to their adult children. In 2009, she founded Transition Aging Parents (TransitionAgingParents.com). In providing relevant information and insight to adult children, she enables them to help their aging parents "thrive and find joy in every stage of life." Through her radio show, e-courses, articles, and presentations, Dale helps family caregivers respond to the challenges of caregiving, as well as find purpose and fulfillment in what is truly some of the most important work of their lives.
Dale is a member of the American Society on Aging and the Gerontology Consortium of Michiana.  She holds an MBA from Indiana University, a Bachelor of Science degree in Education from North Carolina State University, and certification as a project management professional.
She resides with her husband in South Bend, Indiana.  Besides eldercare advocacy, her other passion is Board service with the Bridge of Hope St. Joseph County, a program serving single mothers in need.
TRANSITIONING YOUR AGING PARENT
A 5 Step Guide through Crisis & Change
Dale Carter
ISBN: 978-0-557-44740-4
$14.95
May 2010
MEDIA NOTE: ADAPT Fact Sheet, Tip Sheets, and Interviews/Book Photography are Available Upon Request.
Viki will be speaking at Young at Heart Adult Day Care in St. Louis, MO on July 21, 2010 from 5-7pm.
Research shows that there are thousands of seniors living in our community who do not need a nursing home, but do need help, especially during the day to continue living safely at home.
Young at Heart Adult Day Care provides high quality care for an aging senior, or a family member with a cognitive or physical disability that limits their safety at home. Young at Heart is a good alternative to a nursing home for many people who are not ready to leave their home; and a great option for family members getting worn down with worry and the round the clock commitments of time to provide in-home support.
Owned and operated by Peter Nicolazzi and Laura Bone, Young at Heart Adult Day Care is licensed by the State of Missouri and is a Medicaid Provider. They are also members of the Missouri Adult Day Services Association. Pete has a history of over 20 years in a variety of social work settings. Most recent experience in the past 8 years has been working as a geriatric medical social worker in long term care. Voted Best Customer Service Award of 2003 from Barnes-Jewish Extended Care for superior performance and service to Patients, Families, Visitors and Staff. Laura brings 20 years of nursing experience with a specialty in Rehabilitation Nursing. Voted Nurse Manager of the Year of 2001 from Rehab Care Group. Clinical experience include medical/surgical, acute rehabilitation and Emergency Medicine. Laura is a member of the Association of Rehabilitation Nurses. Laura is currently serving as Vice President on the Missouri Adult Day Services Board.
Have a kind and respectful day.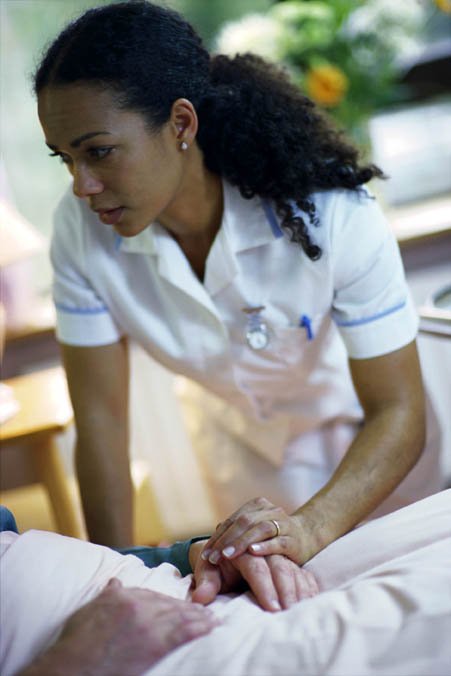 Interview with Lise Marquis from A Place for Mom on January 21st, 1PM pacific, 4PM eastern on BlogTalkRadio.com/kindethics. Call in to listen live and to ask your questions at 347-945-5152. Or listen later to the show at BlogTalkRadio.com/KindEthics
The Search for Senior Care….Simplified and FREE
Your personal Eldercare Advisor is Lise Marquis
866-691-2427 (local office) 760-207-9405 (mobile) lisem@aplaceformom.com
ABOUT "A PLACE FOR MOM" (and DAD)
They provide a free comprehensive resource for senior housing and care options to families in need. Each day thousands of families are faced with the unique and complex challenge of finding appropriate elder care. The array of choices and decisions to make can be overwhelming and families are left with too many unanswered questions. A Place for Mom will provide you and your family with one-on-one guidance during this difficult process.
They provide senior care and housing options in the following areas:
Independent Retirement Living
Assisted Living
Alzheimer's & Dementia Care
Respite Care
Skilled Nursing
Home Care
Residential Care (Board & Care) Homes
Hospice
They also provide resources for:
Financing/VA Aid & Attendance
Legal Services
In Home Therapy Services
Support Groups/Professional Organizations
Touring Checklists
Some kind words:
"Hi Lise – Just wanted to thank you for the excellent referrals for my mom.
I am so impressed with you and "A Place for My Mom". Thanks for making a difficult task SO MUCH EASIER!"
"Dear Lise, This has been the most stressful week of my life, but I could NEVER have gotten through it without you. You are truly a god send, and I will never forget how much you helped me."
"Lise, I will pass your name along to everyone I talk to that needs a compassionate, caring person to help them in finding a place for their very special loved one."
A Place for Mom is the nation's largest eldercare referral network. They help hundreds of families every day. Their consultation is provided at no cost to families, as their partner communities and homes reimburse them for our services.
Have a kind and respectful day.
Listen to interview on Jan. 12th, 9AM pacific on blogtalkradio.com/kindethics.com or listen live at 347-945-5152.
For over twenty years author, columnist and speaker Carol Bradley Bursack cared for a neighbor and six elderly family members. As a result of this experience, Bursack wrote Minding Our Elders: Caregivers Share Their Personal Stories, a portable support group for caregivers. Minding Our Elders is used as a college text for gerontology and nursing home administration classes as a way to humanize, for students, the family caregiving experience. Bursack's award-winning Websites, www.mindingourelders.com and www.mindingoureldersblogs.com include links to helpful agencies, articles rich with information and comfort, links to chat groups, and resources for caregiver, boomer and senior needs.
Bursack's elder care newspaper column, "Minding Our Elders," runs weekly, in print and on-line. She is Editor-in-Chief of ElderCarelink.com. She's an expert blogger and community leader on OurAlzheimers.com and the forum moderator and a regular contributor to AgingCare.com.
Bursack has been interviewed on many national radio shows, including "Mr. Eldercare," "Today's Author," "The Ron Ross Show," and Kevin Skipper's "The Parent Care Show." She has been interviewed and quoted in magazines and newspapers around the world, including Family Circle, Quick and Simple, North Jersey Media Group, The Leader-Telegram, Tampa Tribune and the Sydney Morning Herald. She also speaks on caregiving issues to groups of all sizes.
Bursack is a member of AARP, CAPS (Children of Aging Parents), the National Caregivers Advisory Panel, the National Family Caregivers Association (NFCA) and the National Council of Hospice and Palliative Professionals (NCHPP). As an expert in her field, she is featured in Montclair's Who's Who in Heath and has written hundreds of articles for national publications. Bursack is also a contributing author to "The Media Librarian's Handbook," (Facet Publishing, UK 2008) and contributing Author to: "Dementia: Frank and Linda's story: New approaches, new understanding, new hope." (Lion-Monarch, March 2010).
Mindingourelders.com
Have a kind and respectful day.
I understand that it isn't easy to be patient with a loved one that is aging or has a physical or mental limitation. I know that I have tried to hurry along a loved one with little success. But it is important to understand that our loved ones aren't doing this to annoy us. They are just at a different stage of life. As a people age, the need to be in a rush and to get a lot done changes. Older seniors have more important things to focus on, the work of aging. There are two main tasks that need to be accomplished: Keeping control over as much of their life as possible and legacy work. The need to keep a sense of control and power over one's life is necessary as the seniors begin to experience significant losses. Seniors are losing their health, their abilities and those around them begin to die. As people come to terms with what they are losing, the need to hold on to what power they can becomes even more important.
This is why when you come in and try to take over our loved one's life, it is not seen as being helpful, but as you trying to dominate the person. We rush our loved ones and try to make them go at the speed that we prefer. The need to rush and get things accomplished is our agenda, not theirs. It is important to remember that the senior is not in a rush. He or she is trying to enjoy and appreciate the time remaining.
Not only are seniors trying to keep control but another even more important task needs to be done. Legacy work. This is when the aging are trying to make sense of and to make peace with how their lives have gone. They want to be remembered. They want to be able to tell their story and to know that someone is listening. When seniors repeat a story, it serves many purposes. The need to make sure our families will remember our history so they can share it with future generations and the need to re-tell the story themselves so they can make sense of what has gone before. If you can, take the time to reinforce that the senior in your life matters and that he or she has made a difference.
Some day, we will all be in this stage of life and will need to accomplish these tasks as well. This is no different from a toddler needing to learn to walk or a teenager learning independence. This is just a part of life. Perhaps we could be a little more patient and understand that these life tasks do not happen in a hurry. Maybe there is something we can learn along the way if we slow down, listen and connect with the seniors in our lives in a more profound and meaningful way.
For more information about how to communicate in a way that respects the journey of the senior, read David L. Solie's book, How To Say It To Seniors.
Have a kind and respectful day.
Here Lauren's interview at http://kindethics.com/2010/01/interview-with-long-term-care-insurance-expert-on-nov-27th-11am-pacific/?preview=true&preview_id=1478&preview_nonce=7efffc855d
In the years following World War II, there were many babies born which created what has come to be called the Baby Boom. Comprised of persons born between 1946 and 1964, "baby boomers" are one of the largest segments of our society.
With the oldest boomer quickly approaching retirement age, it's time that boomers asked themselves some important questions: How are you preparing for retirement? Is it possible that you could outlive your retirement savings? Have you faced the possibility that you may need long term care at some point, either in your home, in assisted care, or in a nursing home?
Here are some facts to consider:
• 60% of Americans who reach age 65 are expected to need LTC services at some point, while 40% of those receiving LTC services now are ages 18 to 64, says OPM [Office of Personnel Management].
"A federal case for LTC"
Employee Benefit News, 02/01/03
• The national average cost of a year in a nursing home is $57,700.
Nursing Home Cost of Care Survey
Conducted by Evans Research, an independent research firm, 7/31/03
• Many of the Baby Boomers over age 55 mistakenly believe they are adequately covered for long-term care expenses through their workplace benefits packages. However, their health plans may only cover very limited long-term care expenses. As a result, many Boomers unknowingly face the risk of having their accumulated assets depleted by long-term health expenses that follow an unexpected event in their lives.
"Conning's Industry Insight: Long Term Care Insurance."
Issue #4, June 2002
Sobering facts, to be sure. And yet, many of us stubbornly cling to the belief that we will never need long term care. Above all, this shows how vital it is that we become better educated.
First, it's important to understand what long term care is. Long term care provided under a tax qualified policy is defined by federal law as care for a person who requires assistance with at least two of six activities of daily living – bathing, continence, dressing, feeding, toileting, transferring – for a condition that is expected to last at least 90 days; or care for a person who has severe cognitive impairment, such as Alzheimer's disease.
It's important to recognize that includes many types of situations that can result in the need for long term care at any age, not just limited to senior citizens.
Next, it's time to seriously examine some difficult questions.
Who will provide the long term care we may need? Many of us think our spouses or other loved ones will care for us, regardless of the level of care we need or the level of skill our families have in health care delivery. But, depending how events unfold, that may be impractical or even impossible.
Who will pay for the long term care we may need? Many people believe they can self-fund their long term care needs. But even the most effective savers should calculate how long their assets might last if drawn upon to pay the costs of long term care.
Others believe the government will pay for the long term care they may need. But today, Medicare will only pay some of the expenses for up to 100 days in a skilled nursing home if you qualify at all, and will only pay for certain types of skilled care in your own home. And what will happen to Medicare benefits when baby boomers begin turning 65 in 10 years is an open question.
Long term care insurance can help you provide for yourself.
It is critical that baby boomers understand that the cost of a long term care insurance policy today can be quite affordable, especially when compared to the cost of long term care. But each year the purchase is delayed, the higher the rates generally become.
Compare the cost of long term care insurance premiums paid over even 10 or 12 years to as little as one year in a nursing home, and you'll see how valuable long term care insurance protection can be in terms of dollars and cents.
Finally, there's the knowledge that, if you need long term care, with long term care insurance you will have choices about where you receive care, that you will have coverage to help pay for that care, and that the responsibility for providing care may not fall to your family. These choices can also help preserve your financial independence and your dignity, and those are priceless.
Lauren V. Gershen CLTC
Planning For Quality of Life
Long Term Care Planning & Insurance Specialist
LGershen@aol.com
(760) 777-9061 Office
(760) 777-9062 Fax
Do you have an aging parent?
Are you a caregiver of an elderly person?
Are you thinking ahead to your own later years?
Four experts will be joining Dale Carter to discuss 4 varieties of senior living options.
Mark Hager, Jill Gilbert, Lisa Sneddon and Eleanor Feldman Barbera.
By the end of this Telesummit, you'll walk away with a clear comparison and understanding of the following major senior living options.
Aging in Place
Continuing Care Retirement Community (CCRC)
Assisted Living
Nursing Home
Check your knowledge of Senior living options. Answer True or False.
You need to focus on selecting the one right Senior living option for your parent or yourself for the rest of their/your life.
"Aging in Place" is just about home modifications.
Continuing Care Retirement Communities are just for the wealthy.
Nursing homes are places of institutional care where physical needs are met.

You should not expect much more.
All 4 statements are false. While these experts will dispel common myths and provide detailed information, they will provide so much more.
The four experts will share their positive vision of aging and how we can partner with our aging parents and families in making the right decision at this point in time in our parent's life, as well as preparing for the future.
For dates/times… and to reserve your spot for this telesummit go to, http://www.transitionagingparents.com/choicesseniorlivingoptions/

Monday, November 2, 2009 8 pm Eastern
Tuesday, November 3, 2009 8 pm Eastern
Wednesday, November 4, 2009 8 pm Eastern
Thursday, November 5, 2009 8 pm Eastern
Although each session will feature Q&A at the end, feel free to email Dale questions in advance to dale.carter@transitionagingparents.com