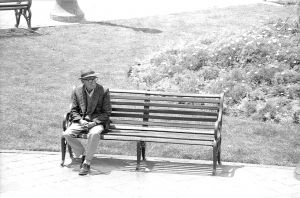 Special thanks to Mary Twomey, MSW, Co-Director, Center of Excellence in Elder Abuse & Neglect for this wonderful article.
For many of us, the holidays offer a once-a-year time to visit with elderly relatives who live at a distance. These holiday visits are a good time to assess what assistance parents or other elderly loved ones might need. There are many things to consider. Does an elderly loved one require help with chores or housekeeping, personal care, shopping and meal preparation, money management, transportation, medical checkups, or medications? Are they isolated or, do they live with others? If living with another, are they dependent on that person for care? Is that person an appropriate caregiver? During your visit, keep an eye out for warning signs of self-neglect, or abuse or neglect by others. If, before you make your trip, you suspect that your loved one needs extra assistance, plan a longer stay so that you can visit local aging service organizations during regular work hours. Allow enough time during your visit to accomplish necessary tasks.
Make the most of your visits by taking some private time with the elder to discuss future planning. Allow time for them to express anxieties. You can decide together what needs to be done and who can help. Be observant while you are visiting. Realize that you may need to arrange a visit to a doctor for a full evaluation.
Remember that 75-90% of elder abuse is committed by family members. Don't let denial become an obstacle to planning that could prevent future emergencies. This is not the time to hide your head in the sand, setting the stage for future regrets. Some warning signs of elder abuse are:
Self-Neglect – If the senior lives alone and does not have anyone providing assistance, self-neglect may become an issue. Some things to look for include:
• Senior appears confused
• Senior is no longer able to handle meal preparation, house cleaning, laundry, bathing, or timely bill payment
• Senior seems depressed
• Senior is drinking too much or is overusing drugs
• Senior is falling frequently
• Senior appears undernourished, dehydrated, under-medicated, or is getting care for problems with eyesight, hearing, dental problems, continence, etc.
Neglect or Abuse by others – If the senior lives with others or ostensibly has people helping with care, neglect or abuse may become an issue. Some things to look for include:
• Presence of "new best friend" who is willing to care for the senior for little or no cost
• Recent change in banking or spending patterns
• Caregiver isolates older person from friends and family
• Caregiver has problems with drugs, alcohol, anger management, and emotional instability
• Caregiver is financially dependent on the older person
• Family pet seems neglected or abused
• You find an abundance of mail and/or phone solicitations for money ("You're our lucky winner!")
• Senior seems afraid of the caregiver
• Senior has unexplained bruises, cuts, etc.
• Senior has "bed sores" (pressure sores from lying in one place for too long)
• Senior appears dirty, undernourished, dehydrated, over- or under-medicated, or is not receiving needed care for problems with eyesight, hearing, dental issues, continence.
What should you do?
• If you suspect your older loved one is at risk, call your local Adult Protective Services or Office on Aging or go to www.centeronelderabuse.org for more information.
• Seniors may not be aware of a gradual decline and may be reluctant or unable to plan for needed care. Support and guidance from family members can help prevent serious accidents and/or future health complications. Noticing and correcting problems can help keep seniors safely in their homes.
• Learn more about common geriatric conditions, medications and markers of abuse. Refer to Geriatric Pocket Doc, a compact guide book for non-physicians. For info, visit www.centeronelderabuse.org and click Geriatric Pocket Doc in the bottom right corner.
• Introduce yourself to responsible neighbors and friends. Give them your address and phone numbers in case of an emergency.
• Ask your elderly loved ones directly if they are afraid of anyone, if anyone is taking things without their permission; if anyone is asking them to do things they are not comfortable with, or if anyone is putting them down.
RESOURCES:
Center of Excellence in Elder Abuse and Neglect: www.centeronelderabuse.org. A program of the University of California Irvine, the CoE conducts research, training, advocacy, and direct services on the issue of elder abuse and neglect.
Eldercare Locator: Since 1991, the Eldercare Locator, a nationwide toll-free service provided by U.S. Administration on Aging, has helped older adults and their caregivers find local services for seniors. You may visit the website at www.eldercare.gov or speak to an Information Specialist who has access to a database of more than 4,800 entries. The toll-free Eldercare Locator service operates Monday through Friday, 9:00 a.m. to 8:00 p.m. (Eastern time) and can be reached at 1-800-677-1116.
AARP: AARP provides caregiving worksheets and tips on "Long-Distance Issues" http://assets.aarp.org/external_sites/caregiving/planAhead/long_distance_issues.html
Center of Excellence in Elder Abuse and Neglect
University of California, Irvine Program in Geriatrics
www.centeronelderabuse.org 714-456-5530
Viki will be interviewed by Christine Miller on the Hearts and Homes radio show on 12/2/10 at 7am PST.
Hearts and Homes for Seniors was born from a love of Seniors and a desire to help them have the best quality of life available. As a Director of Healthcare Services for a large home care company and again as a discharge planner in the hospital, Christine watched as Seniors and their families struggled to make critical life changing decisions with minimal help.
Christine's Radio Show is a lively discussion exploring issues that impact seniors and their families.
She will discuss timely topics. Expert guests will discuss everything from senior living options, home care options, family caregivers, long distance care giving, veterans benefits to hospice and end of life issues.
Christine chose to use her nursing experience and follow her love and compassion for Seniors. She started Hearts and Homes for Seniors. Her mission is to help Seniors live the fullest, happiest life possible while helping families feel comfortable about the decisions and the choices they are making.
Whether a client chooses to stay in the community or wants to move into a Senior apartment, Christine can guide them in making the decision. Hearts and Homes for Seniors only refers high quality companies and facilities.
Have a kind and respectful day.
Viki will be giving a presentation at the Harris County Public Library in Katy, TX on 11/20/10 from 2-3pm.
The Harris County Public Library system (HCPL) has an annual circulation of over 10 million items. Harris County, which encompasses Houston, Texas, is one of the largest urban counties in the U.S. The HCPL network of 26 community-focused branch libraries is committed to providing excellent customer service, strong collections, and cutting edge information technology for the 21st Century. Reference assistance is available in person, by phone, by email, and "virtually" through the HCPL eBranch.
The Library maintains a collection of over 2 million items, with traditional printed books and audiovisual resources including videos, CDs, and DVDs. Electronic resources on the the World Wide Web, eBooks, and many online databases are integrated into the traditional collection. Reflecting the multicultural nature of their City and County, foreign language materials — particularly in Spanish and Vietnamese, as well as other languages — are included in the collection development program.
With over 1,000 public computers available for access to electronic resources including the Internet, HCPL and other library catalogs, as well as numerous general and specialized databases made available through library subscriptions, information technology at HCPL is world class. All public service computers also offer the full MS Office suite making word processing (MS Word), database management (MS Access), spreadsheet (Excel), and presentation (PowerPoint) software available to all Houstonians. A growing number of branch locations offer laptop computers for check-out on a Harris County Library Card and even wireless connectivity for customers who wish to bring their own laptops to the library. Kurzweil technology is installed at strategic locations throughout the library network to enable effective use of electronic resources for customers who are visually impaired. Library staff offer ongoing training on library resources, software, and equipment resources.
Have a kind and respectful day.
Viki will be interviewed on Feel Free in the O.C. with Nancy T radio show on 11/3/10 at 8:30am PST.
Feel Free in the O.C. with Nancy T is a casual and comfortable environment for guests to share their life experiences, passions, and professions relating to all topics, with an emphasis in the health & wellness sector.
Have a kind and respectful day.
The Coalition for Compassionate Care of California is a statewide partnership of more than 95 regional and statewide organizations dedicated to the advancement of palliative medicine and end-of-life care in California. Their mission is to promote high-quality, compassionate end-of-life care for all Californians.
POLST (Physician Orders for Life-Sustaining Treatment) is a form that states what kind of medical treatment patients want toward the end of their lives. Printed on bright pink paper, and signed by both a doctor and patient, POLST helps give seriously ill patients more control over their end-of-life care.
Membership is open to any organization or individual that wants to support high-quality, compassionate end-of-life care for all Californians.
Membership Benefits include:
* Connection to a statewide, multi-disciplinary effort to ensure quality end-of-life care
* Access to cutting-edge ideas, tools and resources
* Timely legislative updates
* Networking at the annual CCCC membership conference
* CCCC's monthly email newsletter
* Listing as a member on the CCCC website
* Discounted registration fees for selected CCCC programs, events and materials
* Being part of a larger public policy voice to impact end-of-life issues
Have a kind and respectful day.
Viki will be exhibiting at the 2010 Memory Walk – Los Angeles benefiting the Alzheimer's Association on Sunday, November 7, 2010.
The Memory Walk is a 5K Walk at Century Park, 2000 Avenue of the Stars, Los Angeles, CA starting at 7am PST. When you register for the Alzheimer's Association Memory Walk®, you're joining a nationwide community of thousands of people who are standing up and participating in the fight against this devastating disease.
Memory Walk is the nation's largest event to raise awareness and funds for Alzheimer care, support and research. Since 1989, Memory Walk has raised more than $300 million for the cause.
All Memory Walk donations benefit the Alzheimer's Association, the leading voluntary health organization in Alzheimer care, support and research. The mission of the Alzheimer's Association is to eliminate Alzheimer's disease through the advancement of research; to provide and enhance care and support for all affected; and to reduce the risk of dementia through the promotion of brain health.
They provide services to those affected by Alzheimer's; advocate for policy change and research funding; and advance research toward prevention, brain health treatment and a cure. Their organization has offices in Chicago and Washington, D.C., and chapter affiliates nationwide that serve the needs of those living with Alzheimer's every day. Their vision is a world without Alzheimer's disease.
Have a kind and respectful day.
Viki will be exhibiting at The American Society for Bioethics and Humanities (ASBH) 12th Annual Meeting in San Diego, CA on 10/22/10.
The American Society for Bioethics and Humanities (ASBH) was founded in January 1998 through the consolidation of three existing associations in the field; the Society for Health and Human Values (SHHV), the Society for Bioethics Consultation (SBC), and the American Association of Bioethics (AAB).
The purpose of ASBH is to promote the exchange of ideas and foster multidisciplinary, interdisciplinary, and interprofessional scholarship, research, teaching, policy development, professional development, and collegiality among people engaged in all of the endeavors related to clinical and academic bioethics and the health-related humanities. These purposes shall be advanced by the following kinds of activities:
Encouraging consideration of issues in human values as they relate to health services, the education of healthcare professionals and research.
Conducting educational meetings dealing with such issues.
Stimulating research in areas of such concern.
Contributing to the public discussion of these endeavors and interests including how they relate to public policy.
ASBH is a multidisciplinary organization open to healthcare professionals, teachers, consultants, and others who have an interest in the field of clinical and academic bioethics and the health-related humanities.
Have a kind and respectful day.
Viki will be giving a presentation at the American Health Care Association Conference on October 12, 2010 from 8-10am PST.
As the nation's largest association of long term and post-acute care providers, the American Health Care Association (AHCA) advocates for quality care and services for frail, elderly and disabled Americans. Compassionate and caring employees provide essential care to one million individuals in our 11,000 not-for-profit and proprietary member facilities.
The ultimate focus is on providing quality care to the nation's frail, elderly and disabled, who are served by the long term care professionals who comprise AHCA's membership. These providers believe that the individuals whom they serve are entitled to a supportive environment in which professional and compassionate care is delivered. This belief compels AHCA, its affiliates and member providers to advocate for individuals who – because of social needs, disability, trauma or illness – require services provided in a long term care setting, while also advocating for the continuing vitality of long term care provider community.
AHCA believes this necessitates their commitment to developing necessary and reasonable public policies which balance economic and regulatory principles to support quality care and quality of life, and is dedicated to professionalism and ethical behavior among all who provide long term care.
Have a kind and respectful day.
Pacifica Senior Living in Santa Clarita will be hosting a presentation on caregiving on 10/13/10 from 7-8pm PST.
Pacifica Senior Living is an independent living, assisted living and memory care community in charming Santa Clarita, California.  They offer a variety of studio and one-bedroom apartments.  Staff are available 24 hours a day.
Pacifica Senior Living Amenities Include:
24 Hour Staffing
Family and Friends Always Welcome
Choose your lifestyle: Relaxed, Active, Social or Private
Create Your Own Schedule from a Wide Range of Possibilities
Restaurant-Style Dining
Staff-Assisted Eating and Personal Hygiene Care
Medication Management
Staff Escorting
Emergency Call System in Every Apartment
Fully-Equipped Laundry Room for Independent Living
Full Service Beauty Salon and Barber Shop
First Class Entertainment
Escorted Day Trips
Scheduled Transportation
The Memory Care Staff at Pacifica Senior Living Santa Clarita Newhall is trained to provide the services you may need in a supportive environment.
Their separate, secured memory care community offers:
Secured and Safe Environment
Dedicated, Specially-Trained Staff, 24 Hours
Variety of Life Enrichment Programs
Activity Program Specific to Dementia Care
Weekly Housekeeping and Laundry Services
Courtyard with Walking Path
Medication Management
Individualized Care Plans
Assistance with All Activities of Daily Living
Family Style Dining
Incontinence Care
Family Support Meetings
Transportation Assistance
Have a kind and respectful day.
Viki will be presenting "4 Tools to Help Families Making the Difficult Decisions"  at the National Association of Social Workers CA Annual Conference on 10/9/10 from 9-12pm PST
The National Association of Social Workers (NASW) is the largest membership organization of professional social workers in the world, with 145,000 members.
NASW works to enhance the professional growth and development of its members, to create and maintain standards for the profession, and to advance sound social policies. NASW also contributes to the well-being of individuals, families and communities through its work and advocacy.
NASW was founded in 1955 through a merger of seven social work organizations:
American Association of Social Workers
American Association of Medical Social Workers
American Association of Psychiatric Social Workers
National Association of School Social Workers
American Association of Group Workers
Association for the Study of Community Organization
Social Work Research Group
Have a kind and respectful day.