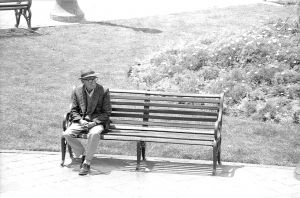 Special thanks to Mary Twomey, MSW, Co-Director, Center of Excellence in Elder Abuse & Neglect for this wonderful article.
For many of us, the holidays offer a once-a-year time to visit with elderly relatives who live at a distance. These holiday visits are a good time to assess what assistance parents or other elderly loved ones might need. There are many things to consider. Does an elderly loved one require help with chores or housekeeping, personal care, shopping and meal preparation, money management, transportation, medical checkups, or medications? Are they isolated or, do they live with others? If living with another, are they dependent on that person for care? Is that person an appropriate caregiver? During your visit, keep an eye out for warning signs of self-neglect, or abuse or neglect by others. If, before you make your trip, you suspect that your loved one needs extra assistance, plan a longer stay so that you can visit local aging service organizations during regular work hours. Allow enough time during your visit to accomplish necessary tasks.
Make the most of your visits by taking some private time with the elder to discuss future planning. Allow time for them to express anxieties. You can decide together what needs to be done and who can help. Be observant while you are visiting. Realize that you may need to arrange a visit to a doctor for a full evaluation.
Remember that 75-90% of elder abuse is committed by family members. Don't let denial become an obstacle to planning that could prevent future emergencies. This is not the time to hide your head in the sand, setting the stage for future regrets. Some warning signs of elder abuse are:
Self-Neglect – If the senior lives alone and does not have anyone providing assistance, self-neglect may become an issue. Some things to look for include:
• Senior appears confused
• Senior is no longer able to handle meal preparation, house cleaning, laundry, bathing, or timely bill payment
• Senior seems depressed
• Senior is drinking too much or is overusing drugs
• Senior is falling frequently
• Senior appears undernourished, dehydrated, under-medicated, or is getting care for problems with eyesight, hearing, dental problems, continence, etc.
Neglect or Abuse by others – If the senior lives with others or ostensibly has people helping with care, neglect or abuse may become an issue. Some things to look for include:
• Presence of "new best friend" who is willing to care for the senior for little or no cost
• Recent change in banking or spending patterns
• Caregiver isolates older person from friends and family
• Caregiver has problems with drugs, alcohol, anger management, and emotional instability
• Caregiver is financially dependent on the older person
• Family pet seems neglected or abused
• You find an abundance of mail and/or phone solicitations for money ("You're our lucky winner!")
• Senior seems afraid of the caregiver
• Senior has unexplained bruises, cuts, etc.
• Senior has "bed sores" (pressure sores from lying in one place for too long)
• Senior appears dirty, undernourished, dehydrated, over- or under-medicated, or is not receiving needed care for problems with eyesight, hearing, dental issues, continence.
What should you do?
• If you suspect your older loved one is at risk, call your local Adult Protective Services or Office on Aging or go to www.centeronelderabuse.org for more information.
• Seniors may not be aware of a gradual decline and may be reluctant or unable to plan for needed care. Support and guidance from family members can help prevent serious accidents and/or future health complications. Noticing and correcting problems can help keep seniors safely in their homes.
• Learn more about common geriatric conditions, medications and markers of abuse. Refer to Geriatric Pocket Doc, a compact guide book for non-physicians. For info, visit www.centeronelderabuse.org and click Geriatric Pocket Doc in the bottom right corner.
• Introduce yourself to responsible neighbors and friends. Give them your address and phone numbers in case of an emergency.
• Ask your elderly loved ones directly if they are afraid of anyone, if anyone is taking things without their permission; if anyone is asking them to do things they are not comfortable with, or if anyone is putting them down.
RESOURCES:
Center of Excellence in Elder Abuse and Neglect: www.centeronelderabuse.org. A program of the University of California Irvine, the CoE conducts research, training, advocacy, and direct services on the issue of elder abuse and neglect.
Eldercare Locator: Since 1991, the Eldercare Locator, a nationwide toll-free service provided by U.S. Administration on Aging, has helped older adults and their caregivers find local services for seniors. You may visit the website at www.eldercare.gov or speak to an Information Specialist who has access to a database of more than 4,800 entries. The toll-free Eldercare Locator service operates Monday through Friday, 9:00 a.m. to 8:00 p.m. (Eastern time) and can be reached at 1-800-677-1116.
AARP: AARP provides caregiving worksheets and tips on "Long-Distance Issues" http://assets.aarp.org/external_sites/caregiving/planAhead/long_distance_issues.html
Center of Excellence in Elder Abuse and Neglect
University of California, Irvine Program in Geriatrics
www.centeronelderabuse.org 714-456-5530
Balanced Living with Dr. Virginia on BlogTalkRadio. Dr. Virginia is a licensed Psychologist with special interests in healthy living, how contemporary living affects our mental health, and anti-aging lifestyles. She has consulted with corporations addressing safety factors and employees' attitudes to the changing workplace, as well as with individuals in her private practice. She takes a personal approach based on solid Cognitive Psychology skills to engender comfort and trust in her clients. Dr. Virginia's shows are appropriate for everyone. She encourages you to call in with questions and comments, especially with your ideas about living a balanced lifestyle in this complex world.
Listen live or download later. http://www.blogtalkradio.com/search/dr.-virginia/
Have a kind and respectful day.
Dale Carter – Speaking / Book Tour to Benefit You & Your Aging Parent in Georgia and Florida
Thank you to Benton House and Arden Courts senior living communities for hosting Dale Carter's presentations and book signings in Atlanta and Florida, January 25th through February 3rd.
If you are in the following areas and have an aging parent, I encourage you to attend! Dale will be highlighting key parts of her book, "Transitioning Your Aging Parent: A 5 Step Guide Through Crisis & Change."
Learn how to:
• Make the right decision in time of crisis
• Balance the needs of your parent and yourself
• Build your support network
You'll walk away with strategies, tips and resources that are relevant to your situation and your family.
The seminars are free of charge. However, tickets are required due to the expected demand. To secure your tickets contact the community of interest below.
Georgia
• Tuesday, January 25th, 6 p.m. Benton House-Sugar Hill 770-904-0099
• Wednesday, January 26th, 6 p.m. Benton House-Johns Creek (at Ocee Library) 770-754-5446
• Thursday, January 27th, 6 p.m. Benton House-Douglasville 770-942-9449
Florida
• Tuesday, February 1st, 10:30am. Arden Courts, Largo 727-559-8411 (or email largo@arden-courts.com)
• Wednesday, February 2nd, 6 p.m. Benton Village-Palm Coast 386-445-3500
• Thursday, February 3rd, 6 p.m. Benton House-Titusville 321-383-2112
Have a kind and respectful day.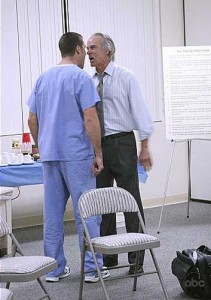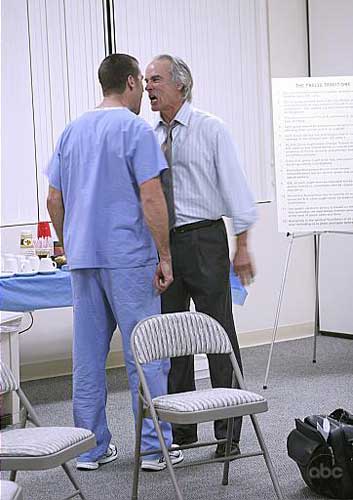 When you find yourself in a conflict with the patient, one of the best techniques you can use is to separate the person from the problem. How do we do this? In these situations, it becomes a conflict between "my way" and "your way". And we just keep battling until either one of us wins or we both get more frustrated. This doesn't do the patient any good and it wastes our time. Let me give you an example. The patient comes in and hasn't been taking their medication. Usually we would say, "Why haven't you been taking your medication?" And what we really mean is, "Why are you being a problem?" This approach rarely works.
So, instead you might want to say to the patient, "How are you and I going to solve the problem of the medicine getting into you?" The problem becomes the third person in the room. You have separated the person from the problem. Now the person isn't the problem, the problem is the problem. This takes the pressure off the situation and the two of you can begin to brainstorm to figure out a workable solution.
One quick note before you start brainstorming, make sure you understand what is the real issue. Are they not taking their medicine is because they can't afford them? Are they not taking their medicine because they don't like the way it makes them feel? Or are they not able to cut the pill in half or open the medicine bottle? These are just a few examples of the many reasons people might not be taking their medications. Figure out what the real issue is and you'll be able to solve the problem together.
Have a kind and respectful day.
Falls are the leading cause of fatal injuries for Americans 65 and older. More than 18,000 older Americans die every year because of a fall, and the rate has risen dramatically over the last 10 years.
"When older adults fall, it often leads to a loss of independence, reduced mobility, and earlier admission to a nursing home," said Lynn Beattie, Vice President of Injury Prevention with the National Council on Aging, and national director of the Falls Free™ Coalition. "But the good news is, through appropriate risk management – falls are preventable."
Studies show that a combination of interventions can significantly reduce falls in the older adult population. Experts recommend a physical activity regimen with balance, strength training, and flexibility components; consulting with a health professional about getting a fall risk assessment; having medications reviewed periodically, getting eyes checked annually; and making sure the home environment is safe and supportive.
At senior centers across the United States, programs like A Matter of Balance, Tai Chi, and Stepping On help older adults gain the strength, improved balance, and confidence to help them live healthier lives and preserve their independence.
For more information:
http://www.ncoa.org/resources.html?resinterest=falls-prevention&x=115&y=11
http://www.stopfalls.org/FPweek/coalitions.shtml
Have a kind and respectful day.
Join Viki as she interviews Dr. Ashley Greenwell and Dr. Plumb, from the VA Salt Lake City Mental Health Services, "Post Traumatic Stress Disorder," on Sept. 22nd, 12PM Pacific. blogtalkradio.com/kindethics
Ashley Greenwell, Ph.D. is a VA clinical psychologist specializing in PTSD and readjustment issues for veterans returning from deployments to Iraq and Afghanistan. She began her training in military-related PTSD at the National Center for PTSD in Boston, MA. Following this, she received specialized training at the Salt Lake City VA in neuropsychological assessment of blast-related mild traumatic brain injury as well as evidence-based treatments for combat and sexual trauma PTSD.
Taylor Plumb, Psy.D. is also a VA clinical psychologist specializing in PTSD and readjustment issues for veterans returning from deployments to Iraq and Afghanistan. He completed his pre-doctoral training in the Salt Lake City VA Healthcare System, and went on to complete a Postdoctoral Polytrauma Fellowship focusing on PTSD and Mild-Traumatic Brain Injury in the OEF and OIF populations. His interests are in addressing post-deployment readjustment difficulties, trauma-related sleep problems, and treating PTSD using evidenced based therapies.
National Center for PTSD: http://www.ptsd.va.gov/
National Suicide Hotline: 1800-273-2755
Have a kind and respectful day.
Join me as I interview Jennifer Romesser, PsyD, VA Salt Lake City Health Care System, "Traumatic brain injury update – How our military is coping and changing lives," on Sept. 20th, 9AM Pacific.
http://www.blogtalkradio.com/kindethics/2010/09/20/viki-kind-interviews-jennifer-romesser-psyd-va-salt-lake-city-traumatic-brain-injuries
For more information about combat traumatic brain injuries:

Battlefield TBI: Blast and Aftermath
By Charles J. Ippolito, MD | August 1, 2007
Have a kind and respectful day.
Join me for "A Year to Live" discussion with Debra Joy and Alison Demer on August 20th, 11am Pacific on blogtalkradio.com/kindethics
I will be interviewing Debra Joy from Bcelebrated.com and Alison Dermer as they discuss their journey through A Year to Live. They are living this year as if this is the last year of their life. There are powerful lessons to be learned when we remember that life is short and we should live life to its fullest. You can read more about their journey at http://bcelebrated.blogspot.com.
Bcelebrated.com is a wonderful website where you can:
Create your autobiographical legacy website.
Share your story with your words, images and audio.
Write password protected private messages for loved ones.
Automatically email your community when you pass away.
Leave a permanent site where your friends and family will celebrate your life.
Have a kind and respectful day.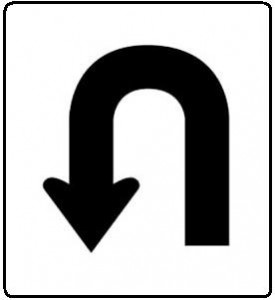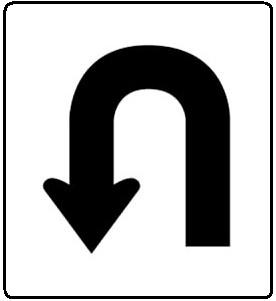 When we are making the decisions for those in our care, it is important to make sure that the decision is still working. You may find that you made the best medical decision you could and then the plan didn't work. When this happens, it is important to reconsider the treatment plan. Otherwise, you're driving down the wrong road: You can keep driving and driving, but you will never get to where you are going. You need to stop, ask for new directions and then start down a new path.
You may also need to modify your expectations when things don't work. Sometimes we are so desperate for the plan to work that we can't bear to see the truth when the plan fails. You are not helping your loved one by continuing treatments that don't work. You are only subjecting the patient to needless side effects and increased suffering. One thing that doctors may want to do is to try a time-limited trial of a proposed treatment option. "Let's try it for a few days or for a little while and see how it goes." This is a really great option. After the set time expires, you can check to see if the decision is working. If it is not working, go back through the decision making process and make a better decision based on the new information about the patient's changing condition. Don't be stubborn and keep driving your loved one in the wrong direction. Take this as an opportunity to turn around and get it right.
Have a kind and respectful day.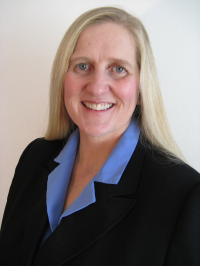 Patience – Lessons Learned –  KindEthics.com Newsletter
Quote of the Month:
The individual is capable of both great compassion and great indifference. He has it within his means to nourish the former and outgrow the latter.
Norman Cousins
I love when life reminds me of the lessons that I thought I had learned, but then I find out I need a refresher course. This month's newsletter is about having patience, but not just your average patience, instead good-natured and seeking to understand patience. There are two parts to this story.
The second part first:
Two weeks ago I had to make about 50 phone calls to set up the events for my book tour in July. As I was contacting different groups and reaching out to the community organizations that help those with differing levels of capacity, I was on a roll. Each call was a wonderful opportunity to connect with like-minded people about our common goals. I tend to be a quick person and was enjoying the speed with which I was accomplishing my tasks. Then it happened, I contacted some organizations that focus on helping those who communicate more slowly or differently, and all of a sudden, my world slowed down. The reason being, the people I needed to talk to also suffered from the same issues of communicating differently. What had taken me 10 minutes to accomplish on other calls, now took me 25 minutes.
I had a choice. I could politely excuse myself from the call and just move on to someone else. I could get frustrated or start multi-tasking while I waited for them to say what they needed to say. Or, I could be present, slow myself down, listen differently and be patient. I realized that patience was not about "waiting it out," but it was about staying connected with an open heart as I remembered I needed to listen differently.
When I did this, I heard amazing things. One gentleman with bipolar disease told me that he hoped others would understand when he said, "I can do it – Until I can't." I had never heard this phrase but it was a gift to me because it so clearly explains the needs of someone with a fluctuating mental illness. I had understood the concept as this is exactly what I talk about throughout my book. Keeping people included and empowered, despite their limitations, until those instances when they need us to step in and protect them. But I hadn't had such an easy way to say it. I am so grateful he shared it with me.
Part 1 of the story:
Back in March, when it was Brain Injury Awareness Month, I was fortunate to connect with a wonderful woman named Tammi Diaz. She suffered a traumatic brain injury when she was hit by a car, but she has overcome her injury, found a new way to be, and is a wonderful advocate for those in her community. I contacted her because I wanted to interview her on my online radio show because I thought it would be great for my listeners to hear first hand from someone who still deals with the effects of a brain injury. When I first spoke with her, I was acutely aware of her slightly slower speech. Not much slower, but just enough to notice. She shared with me her stories about the amazing way she advocates at the state legislature and her passion for improving the public transportation in her community. Coming from a show biz background as a child, I wondered if my listening audience would keep listening once they heard her voice. I realized I might lose some listeners but that was the whole point of the show, to get people to hear from people struggling with brain injuries. (You would have thought that a few weeks later, I would have known that I needed to be patient when I was making all those phone calls. But my own agenda and schedule got in the way. Lesson re-learned.)
I booked her on the show along with the director of the Brain Injury Association in Utah. What a wonderful and inspiring interview. I realized that we don't hear these types of voices in the media or on television shows. This is a silenced community like so many who struggle with mental illness, dementia, developmental delays etc.
So what is in this message for all of us? I hope that you can remember to slow down and to listen differently when you are talking to someone with a speech or brain disorder. Don't rush, don't complete their sentences, don't get annoyed and don't think it isn't worth your time. The gift of understanding that you may receive from someone who experiences the world differently is inspiring. I am so grateful that I got the opportunity to practice what I teach. Each phone call brought a gem of knowledge and a connection with a terrific person. Please role model this kind of behavior for your kids, your colleagues and for others in the public when you can see a store clerk growing impatient with someone with a disability. We can make a difference in the lives of others, by listening with a generous heart and a good-natured attitude.
Have a kind and respectful day.