Join Viki at Aegis of Las Vegas – Alzheimer's Memory Care http://www.aegisliving.com/alzheimers_memory_care/Las_Vegas_NV/zip_89117/aegis_living/1666
9100 West Desert Inn Road Las Vegas, NV 89117
RSVP: 702-425-1329
CEU's available
We have developed innovative communities designed specifically for people with memory loss. Our apartments are easy to navigate, we have licensed nurses on staff and our activities provide cognitive and physical stimulation to help soothe and relieve the effects of Alzheimer's and dementia. We continually focus on socialization which is paramount to health and well-being.
We Understand
Respect and care are fundamental to us because we have parents, too. We start by understanding our residents' life stories. Each resident has a memory box outside their apartment, allowing them to share photos and mementos with their friends and care team. By knowing these stories we can engage in meaningful conversations and interesting activities that are important to them. We recreate the familiarity of home and provide the comfort of happy memories.
Compassion, creativity, flexibility and a warm sense of humor define our employees. Our care givers receive special training in dementia and age sensitivity, and are taught to join the conversations of residents instead of attempting to lead them into the reality of the present.
Gentle Therapies
Our memory care program features the Snoezelen (pronounced "snoozlin") philosophy of care in which sensory stimulation is used as a method of relaxation and redirection. This type of care allows us to reduce the use of medication to soothe our residents. Each of our communities has a Life's Haven room or mobile cart where light, shapes, textures, aromas, music and colors are used to gently stimulate the senses. This care is another way Aegis puts our residents first.
Safe and Secure
One of our top priorities is the safety and security of your loved one. Our communities are designed so that residents can enjoy their community and the outdoors, but not wander outside of the secured area. We have created circular garden paths so that residents can get exercise and feel satisfaction without feeling confined. And our apartments are designed with systems that ensure our residents safety.
We're Here For You
Caring for a family member with dementia can be extremely difficult. The increased responsibility and emotional burden can easily cause stress and anxiety. This is why we believe in our neighborhood approach. These tasks are now shared by a number of dedicated individuals trained in caring for those Alzheimer's and dementia. With the knowledge that your loved one is well cared for, you can enjoy a more fulfilling time together with less stress.
We also provide you with resources, education and support groups to help you understand your parent's situation. We make it easy for you to understand exactly what they are going through.
Have a kind and respectful day.
This is a "must-see" documentary about the important conversations in life. I am honored to be interviewing Terry Kaldhusdal and Mike Bernhagen about this remarkable film. April 6 at 2PM PST, 4PM CST on www.blogtalkradio.com
About the movie:
www.ConsidertheConversation.org
Motivated by their personal experiences with loss, two long-time friends – one a hospice educator in rural southern Wisconsin, Mike Bernhagen, and the other a former State Teacher of the Year, Terry Kaldhusdal – decided to join forces in early 2009 to begin a creative journey that has resulted in a film entitled Consider the Conversation: A Documentary on a Taboo Subject.
This project sheds light on the 21st century American struggle with communication and preparation at the end-of-life. It examines multiple perspectives on end-of-life care and includes interviews with patients, family members, doctors, nurses, clergy, social workers, and national experts from around the country. While in production, Mike and Terry donated more than 3,500 hours to the effort which included shooting 70 hours of film and conducting in-depth interviews with 40+ individuals from California, Illinois, Indiana, New Hampshire, Massachusetts, New York, Vermont and Wisconsin. 62 "person on the street" interviews were also conducted in New York City in April of 2010.
The bottom line is that Consider the Conversation does not seek to hand down answers. Instead, it provides something far more important – the questions all of us need to contemplate. That being said, the producers have three goals for this film: 1) to change the current American attitude from one that predominantly views end-of-life as a failed medical event to one that sees it as a normal process rich in opportunity for human development, 2) to inspire dialogue between patient and doctor, husband and wife, parent and child, minister and parishioner, and 3) to encourage medical professionals, healthcare organizations and faith leaders to take the lead in counseling others.
Consider the Conversation was released on DVD via Amazon.com on March 1st and will air on several PBS stations later this year.
"With simplicity and grace, Consider the Conversation leads us to confront, on numerous levels, one of the characteristics common to us all: our mortality. This film is a wonderful catalyst for all of us to engage ourselves and our loved ones in this all-important, but oft-neglected, conversation," said Nathan A. Kottkamp, Chairman of the upcoming National Healthcare Decisions Day.
Terry Kaldhusdal
This is Terry Kaldhusdal's fifth documentary film. His previous work includes Thinking Like a Historian, for the Wisconsin State Historical Society, and America's Kings and Queens, The Gilded Age in Middle America, winner of the Wisconsin Historical Society's 2010 Public Programs Award. The Milwaukee Journal Sentinel has written that Kaldhusdal's work is "clear and concise" and added that he has a "passion for learning and a talent for communicating." Columnist Laurel Walker has called his work "A-plus" and stated that he has "a knack for documenting history."
In 1991, Terry joined his wife as a classroom teacher and moved from Southern California to Wisconsin. He currently teaches fourth grade at Magee Elementary School in Genesee Depot. He and his students have created documentaries that include the history of the Kettle Moraine School District and personal digital stories on everything from responsibility to the three branches of government. In 2009, one of Terry's students was featured at the AHA Film Festival in Southern Illinois.
Terry has traveled across his state and across the country as a speaker to improve our
educational system. He was honored in 2006 with the Kohl Fellowship Award and in 2007 as the Wisconsin State Teacher of the Year. Terry resides in Oconomowoc, Wisconsin with his wife, Janet, and their three children.
Mike Bernhagen
Mike Bernhagen is well-acquainted with the American medical system. From 1994 to 2003, he worked in business development with one of the Midwest's largest integrated healthcare delivery systems and multi-specialty group practices. During this decade, his time and energy were spent focusing on things like "physician incentive compensation plans", "revenue growth", "patient acquisition", and "referral relationship development". Those priorities changed in late 2003, however, when his mother, Rita, passed away from congestive heart failure and vascular dementia. Watching her slow, physical and cognitive decline as well the struggle of his family and her healthcare providers to deal with the process inspired him to join the hospice movement in 2004.
Since that time, Mike has been on the road working as a hospice advocate. Over the course of that journey, his travels have taken him to countless destinations – clinics, churches, hospitals, nursing homes, assisted living facilities, senior citizen centers, disease specific support groups, and private residences – where he's talked with literally thousands of people from all walks of life. But, it has been with the dying and their loved ones that his most meaningful and rewarding conversations have taken place. In fact, one of the great lessons he's learned from terminally ill people is that most are not afraid to die; rather they are afraid of the dying process. Some of the common fears they have are:
•Am I going to suffer?
•Will I be a burden upon my family?
•Will I have to leave my home?
•Will I die alone?
•Will I still get to see my doctor?
•Will I leave unfinished business?
In this documentary film, Mike sees the potential it has to make a difference—both in terms of demystifying the dying experience and encouraging people to begin the conversation about their end-of-life wishes well before the finish line is in sight. Mike currently works as the Director of Community Engagement and Care Partner Relations with Rainbow Hospice Care in Jefferson, Wisconsin. He and his wife, Denise, live in nearby Waukesha along with their two children.
Have a kind and respectful day.
Right at Home on BlogTalkRadio: Right at Home patchogue
http://www.blogtalkradio.com/right-at-home-patchogue
Right at Home will be interviewing Viki on Wed. Feb. 16th at 12:30EST, 9:30 AM PST. Listen live or download later. http://www.blogtalkradio.com/right-at-home-patchogue
Discussing issues relating to seniors, caregivers, geriatric care managers, social workers, eldercare specialists, families, and loved ones as they age. Right at home – in home care & Assistance is an organization of caregivers serving all of Suffolk county on Long Island. They provide in home caregivers for seniors and others who need help to remain living in their own homes.
The radio show airs LIVE weekly, every Wednesday at 12:30 with our target audience comprising of Healthcare advocates, Seniors, and Eldercare specialists. Right at Home is a worldwide organization with offices located in Brazil and in the UK, and Corporate offices located in Omaha, Nebraska. Our radio show intends to educate, enlighten and nurture and promote eldercare resources.
Have a kind and respectful day.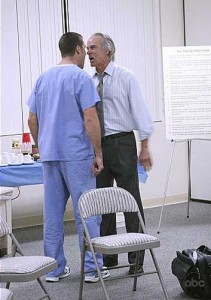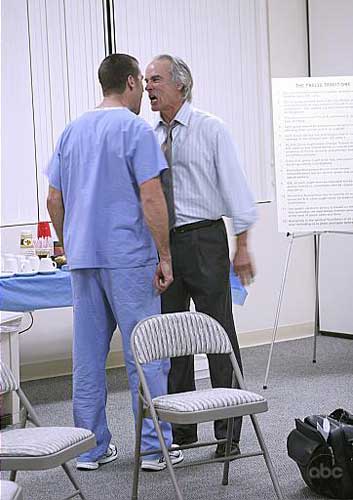 When you find yourself in a conflict with the patient, one of the best techniques you can use is to separate the person from the problem. How do we do this? In these situations, it becomes a conflict between "my way" and "your way". And we just keep battling until either one of us wins or we both get more frustrated. This doesn't do the patient any good and it wastes our time. Let me give you an example. The patient comes in and hasn't been taking their medication. Usually we would say, "Why haven't you been taking your medication?" And what we really mean is, "Why are you being a problem?" This approach rarely works.
So, instead you might want to say to the patient, "How are you and I going to solve the problem of the medicine getting into you?" The problem becomes the third person in the room. You have separated the person from the problem. Now the person isn't the problem, the problem is the problem. This takes the pressure off the situation and the two of you can begin to brainstorm to figure out a workable solution.
One quick note before you start brainstorming, make sure you understand what is the real issue. Are they not taking their medicine is because they can't afford them? Are they not taking their medicine because they don't like the way it makes them feel? Or are they not able to cut the pill in half or open the medicine bottle? These are just a few examples of the many reasons people might not be taking their medications. Figure out what the real issue is and you'll be able to solve the problem together.
Have a kind and respectful day.
When a person with Alzheimer's or dementia is going to have a medical test or procedure, how can we help the person to feel less frightened and to minimize any suffering? If the patient is struggling to understand what will be happening to them, do a practice run-through and show the person the room where the test will happen. Or find a book with pictures that will help him understand what you are talking about. If the person with diminished capacity is afraid of being alone, you may want to introduce him to the nurses who will be working that day. For my dad, we tape-recorded the doctor's explanations so he could listen to the information over and over again until he felt more comfortable.
Another thing to keep in mind is that the patient may be experiencing symptoms that affect his or her participation. These symptoms could be pain, side effects of medications, loss of hearing or sight, lack of sleep, an undiagnosed illness and grief, to name a few. Find out what can be done to relieve these symptoms to make it easier for the individual to participate in the process. Ultimately, our goal is to think about the quality-of-life questions from the person's perspective as he or she will experience the consequences of our decisions.
Have a kind and respectful day.
For the record, I am a fan of lawyers and am incredibly grateful for all the ways they take care of us and protect us.
When someone wants to document their wishes in an advance directive, living will or durable power of attorney, the person who will be signing the form must have the ability to think for themselves. This is called decisional capacity or competency. Although a person doesn't need to use a lawyer for these forms many people do. When someone brings in a form, which was completed by a lawyer, healthcare professionals assume that the lawyer made sure that the person had the capacity to think before allowing them to sign the form.
I don't know if other people are aware of this issue but it has been recently brought to my attention that there is an industry practice within elder law community where lawyers are writing advance directives for people without capacity. They work with the family to determine what the person would have said, then proceed to have the person, who has limited or no capacity, sign the advance directive. (Not every attorney does this, but many do. There are many fine lawyers out there who are protecting the public.)
Their justification is that it is actually protecting the family from having to go to court to establish conservatorship later on. Their intentions are good, but their practice is illegal. When I brought this to some elder law lawyer's attention, they had no defense. And when I explained that it now brought doubt to the validity of all legally prepared advance directives, I only got blank stares.
I have asked around and this is not an isolated incident. It makes me now question if I can even believe a lawyer prepared document that the family brings in. As an ethicist and healthcare professional, I am asking those of you who work in the industry to make sure you are only having those who understand what they are signing, sign their documents. The skilled nursing home community has a legal protection in place by mandating that an outside ombudsman witness the signing of legal documents to make sure those with disabilities aren't being taken advantage of. I would hate to see the legal community need to have a similar watchdog in place. I need all of you to do the right thing so I can then use these documents to advocate appropriately when these individuals are in my hospitals.
Have a kind and respectful day.
Sometimes, in spite of our best efforts, the plan we designed for the person in our care, doesn't work or stops working. When this happens, it is important to reconsider the treatment plan. Otherwise, you're driving down the wrong road: You can keep driving and driving, but you will never get to where you are going. You need to stop, ask for new directions and then start down a new path.
We may also need to help patients/families modify their expectations when things don't work. Sometimes people are so desperate for the plan to work that they can't bear to see the truth when the plan fails. You are not helping your your patient by continuing treatments that don't work. You are only subjecting the patient to needless side effects and increased suffering.
One thing you may want to try more often is a time-limited trial of a proposed treatment option. Explain to the family, "Let's try it for a few days or for a little while and see how it goes." This is a really great option because it helps the patient/family feel like you are trying but it also gives them a reality check when it doesn't work. You will want to give them specific symptoms to look for, (that they can understand), so they can see with their own eyes that the plan has failed.
After the set time expires, you can check to see if the decision is working. If it is not working, go back through the decision making process and make a better decision based on the new information about the patient's changing condition. Don't be stubborn and keep driving your patients in the wrong direction. Take this as an opportunity to turn around and get it right.
Have a kind and respectful day.


Congratulations Winners!!!
Terri Murray
Mitch Feigenberg
Susan Hughes
Laurie Brown
Patricia Raymond
(I will be contacting you for your shipping address.)
Thank you to all the people who wrote and shared your stories with me. You are exactly why I wrote this book. So many people are struggling having to make these tough decisions. My heart is with you.
If you would like to order The Caregiver's Path to Compassionate Decision Making, the book is available online and at your local bookstore. You can also ask your local library to carry it. (It will take a while for it to get onto the library's shelf, so if you need it right away, then you should order it for yourself.)
http://www.amazon.com/Caregivers-Path-Compassionate-Decision-Making/dp/1608320413
Have a kind and respectful day.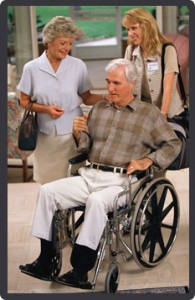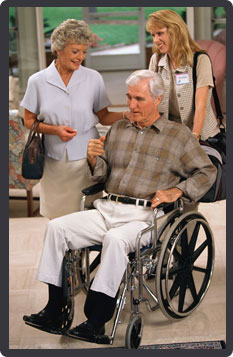 Too often we spend a lot of time thinking about going into the hospital but no time thinking about coming home. The hospital discharge process is when patients are vulnerable to misunderstandings and errors. The patient is feeling sick and not able to listen to the instructions, the loved one may or may not be there, and the nurse rushes through the crucial information. If you can, make sure you have a loved one beside you when the nurse goes over the discharge instructions. If you have questions, ask until you get the answers you need. You can even ask the doctor to tell you what you will need to be prepared for when you go home when you are talking about the upcoming surgery or procedure.
Here is a guide to review and use before you think about going to the hospital.
http://www.medicare.gov/publications/pubs/pdf/11376.pdf

Have a kind and respectful day.
Sandra Haymon interviews Viki Kind on June 15th, at 9AM pacific about her new book, The Caregiver's Path to Compassionate Decision Making. Listen live or download later at http://www.blogtalkradio.com/sandra-haymon.
Dr. Sandra W. Haymon, a licensed Psychologist, is a renowned expert and speaker on aging and caregiving issues. She is the author of two books: Baby Boomers—Sandwiched Between Retirement & Caregiving http://www.amazon.com/Baby-Boomers-Sandwiched-Retirement-Caregiving/dp/1606968610/ref=sr_1_fkmr0_1?ie=UTF8&qid=1273973131&sr=1-1-fkmr0 and My Turn: Caring for Aging Parents & Other Elderly Loved Ones – a Daughter's Perspective http://www.amazon.com/My-Turn-Parents-Daughters-Perspective/dp/0965296504/ref=sr_1_fkmr0_3?ie=UTF8&qid=1273973169&sr=1-3-fkmr0. Her latest book: Baby Boomers—Sandwiched Between Retirement & Caregiving is based on Dr. Haymon's personal experience of having nowhere to turn and everything to learn when her own parents needed care.
This experience motivated her to combine her personal experiences with extensive research to provide others with the answers she wished had been available to her. Baby Boomers is a complete reference guide which addresses retirement concerns, as well as the medical, legal, financial, and emotional issues associated with the elderly and their caregivers. It includes: a complete Resource List of over 250 organizations that provide information and help for the elderly; a Red Flag Checklist intended to help caregivers assess their loved ones' true level of functioning in order to determine whether they are safe living alone; a Feelings Checklist to help caregivers identify, normalize and validate their feelings, and a glossary of terms used by medical and legal professionals.
Dr. Haymon has been featured on numerous television and radio shows including ABC's Good Morning America-Sunday, CBS's Late, Late Night with Tom Snyder, WTBS, Turner Broadcasting and WAGA in Atlanta, GA; Solutions USA–Los Angeles, CA; K-III TV–Corpus Christie, TX; WTOC-TV–Savannah, GA; WFSU–Public Television and WCTV–Tallahassee, FL, CNN–KHNR radio–Honolulu, HI; Radio America–Boston, MA; KKVV radio–Las Vegas, NV; and WCHY radio–Savannah, GA. She was also featured in U.S. News and World Report magazine on the topic of eldercare, and her article entitled Parenting Your Parents–As Well As Your Kids–the Sandwich Generation was featured in Tallahassee Parent Magazine (Summer, 1997).
Dr. Haymon presently offers seminars, workshops and keynote addresses across the United States and Canada on the issues of Elder Care, Retirement and Work Addiction. In her Caregiver/Retirement seminars she addresses personal concerns such as: denial, medical choices, legal decisions, living arrangements, assistance programs, emotional issues, end-of-life concerns, and saying goodbye before and after the death of a loved one. She also includes a plethora of retirement options, financial information, and ways to avoid taxes and probate.
When describing herself Sandra states, with much pride, "I am truly a baby boomer in every respect and count it a blessing to have been born into such an amazing generation of people at the most incredible and wonderful time in the history of the world. We are the great producers, and we will continue to be productive—even if it is called retirement."
http://www.babyboomerssandwich.com/
Have a kind and respectful day.