Join me as I interview Insurance Expert, Maura Carley on Dec. 7, 9AM PST/12PM EST on blogtalkradio.com/kindethics
http://www.healthcarenavigation.com

About Maura Carley:
Maura Carley MPH, CIC, President and CEO, has extensive background in healthcare. She founded Healthcare Navigation, LLC, a patient advocacy firm, in 1999 after years of senior management experience in hospital, HMO, and physician practice management organizations. Her diverse background combined with her passionate conviction that everyone should have professional guidance in dealing with an increasingly complex, expensive and adversarial healthcare world, make her a particularly effective advocate.
Before founding Healthcare Navigation, Ms. Carley served as the Vice President of Operations for the Northeast Region of a physician practice management company which provided services to over 200 physicians in 45 offices throughout the New York metropolitan area.
Prior to that position, Ms. Carley served as Regional Director for Kaiser Permanente, one of the nation's oldest and largest health maintenance organization. She began her career in hospital administration as an Assistant Administrator at Yale-New Haven Hospital and later, Vice President, Administration, at Stamford Hospital.
Ms. Carley received her Master's in Public Health from Yale University. She became a fellow in the American College of Healthcare Executives in 1989 and completed the Kaiser Permanente Executive Program through the Stanford University Business School in 1992. She is a certified health insurance consultant.
Ms. Carley has served on numerous non-profit boards of directors. She is a member of the New York, Connecticut, and Illinois Women's Forums and a past member of the International Women's Forum Board. She is the former Vice Chairman of the Darien Social Services Commission. Early in her career, she was recognized by the American Hospital Association as one of the nation's fifty outstanding young health professionals and featured in Hospitals Magazine. She was later featured in Modern Healthcare as one of the nation's Up and Coming Healthcare Professionals.
Ms. Carley has spoken on healthcare topics at programs across the United States and Canada and her extensive public speaking includes television and radio appearances and national webinar broadcasts. She has been interviewed in articles for major national periodicals including Consumer Reports Money Advisor, Smart Money Magazine, Business Week, Congressional Quarterly, Private Wealth Magazine, Prevention Magazine, Investment News, and the Wall Street Journal.
About her book:
"Maura Carley has written an important book for anyone who has to navigate our nation's fractured, fragmented, inadequate health insurance system. Case studies, drawn from years of experience helping individuals and families, provide insight into how these defects can affect us. No one will emerge from reading this book without a deepened understanding of how today's insurance model leaves us vulnerable to tragic medical and economic consequences."
David M. Lawrence
Chairman and CEO (retired)
Kaiser Foundation Health Plan and Kaiser Foundation Hospitals, Inc.
San Francisco Bay Area, California
"Today we are faced with new, convoluted health care laws and ever-changing health insurance plans, eligibility and enrollment rules. Making the best choice among confusing options is akin to finding the proverbial needle in a haystack. The good news is that help is here—Maura Carley's book, Health Insurance: Navigating Traps and Gaps, is a must read as a reference and to inspire you to take action to protect your family's savings, medical coverage and peace of mind."
Peggy Fleming Jenkins (and husband Greg Jenkins, M.D.)
Olympic Gold Medalist in Figure Skating
San Francisco Bay Area, California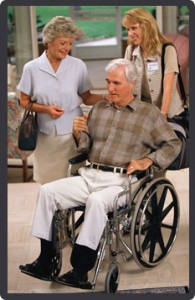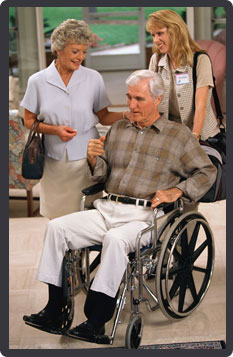 Too often we spend a lot of time thinking about going into the hospital but no time thinking about coming home. The hospital discharge process is when patients are vulnerable to misunderstandings and errors. The patient is feeling sick and not able to listen to the instructions, the loved one may or may not be there, and the nurse rushes through the crucial information. If you can, make sure you have a loved one beside you when the nurse goes over the discharge instructions. If you have questions, ask until you get the answers you need. You can even ask the doctor to tell you what you will need to be prepared for when you go home when you are talking about the upcoming surgery or procedure.
Here is a guide to review and use before you think about going to the hospital.
http://www.medicare.gov/publications/pubs/pdf/11376.pdf

Have a kind and respectful day.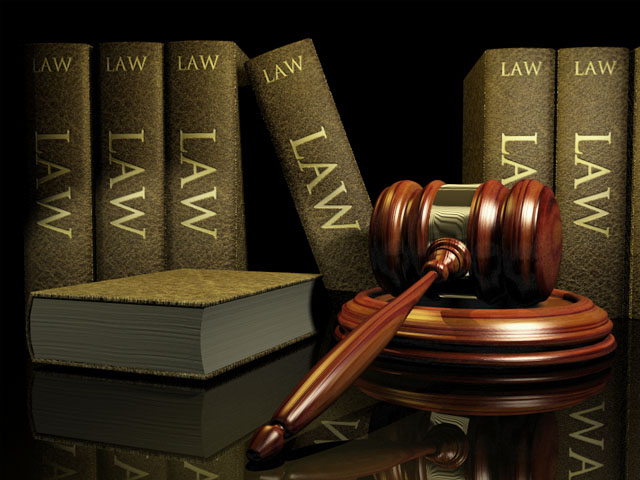 H.R. 1898 is being proposed in the United States House of Represented. What this bill does is to provide financial support for doctors to have meaningful end of life conversations. This is amazing. Right now, doctors get paid to take action. Now they could get paid to stop and spend time talking to patients and families about important end of life decisions. And I will tell you, doctors do what they get paid to do. If they get paid to go to surgery instead of allowing physical therapy to work, then they will go to surgery. This proposed legislation is historic. Being paid to listen and respect the patient's wishes while designing an appropriate end of life care plan would be great. This is a great beginning to shifting the culture of medicine by changing what priorities will be paid for by Medicare.