Hi everyone! I keep being surprised that I wrote a book. It all feels a bit surreal right now. My book has been added to "book" sites and people can join in and discuss all your favorite books. I can't wait to have some free time to read some of the great books out there that my new friends on these sites are recommending. (If you have read my book and would like to say something nice about it, that would be great.)
http://www.filedby.com/author/viki_kind/3818193/?r=search
http://www.goodreads.com/book/show/8163457-the-caregiver-s-path-to-compassionate-decision-making
Feel free to join me as I travel this year. I have listed my events on BookTour.com, FiledBy.com and GoodReads.com. Soon they will also be listed on the calendar page of my website, TheCaregiversPath.com.
http://booktour.com/author/viki_kind



The National Alliance for Caregiving is Seeking Family Caregivers of Veterans for a New Study

This study will provide an opportunity for caregivers of Veterans to be heard and improve services for caregivers and Veterans now and in the future. If you are a family caregiver of a Veteran or know of one, and wish to take part in this study, please sign up at: www.gwsurvey.com/caregiversofveterans.html

The National Alliance for Caregiving is seeking participants for a new study of family caregivers of Veterans. This study is intended to determine how caregivers of Veterans are coping and what community and VA services, resources, and programs would support and assist them with their caregiving activities.

Caregivers are defined as those providing unpaid assistance, such as personal care, bathing, dressing, feeding, help with medications and other treatments, transportation to the doctors' appointments, and arranging for services. Caregivers of Veterans from World War II, the Korean War, the Vietnam War through the current conflicts in Iraq and Afghanistan will be included in the study. Caregivers include relatives and friends.

The study will use discussion groups, telephone interviews, and an Internet survey of caregivers of Veterans. The National Alliance for Caregiving is recruiting many family caregivers of Veterans from across the United States, and especially caregivers for the discussions groups living in or near: San Diego, San Antonio, and Washington, DC.

Cash incentives will be available for study participants and Veterans who refer them. Information obtained from the discussion groups, telephone interviews, and Internet survey will be confidential and will not be connected to the individual caregivers participating in the study.

Thank you for your consideration to participate in a study that could make a difference in the lives of caregivers of Veterans. Please contact Kathy Cameron at kathleen56@caregiving.org for more information.

This project is funded by a grant from the United Health Foundation.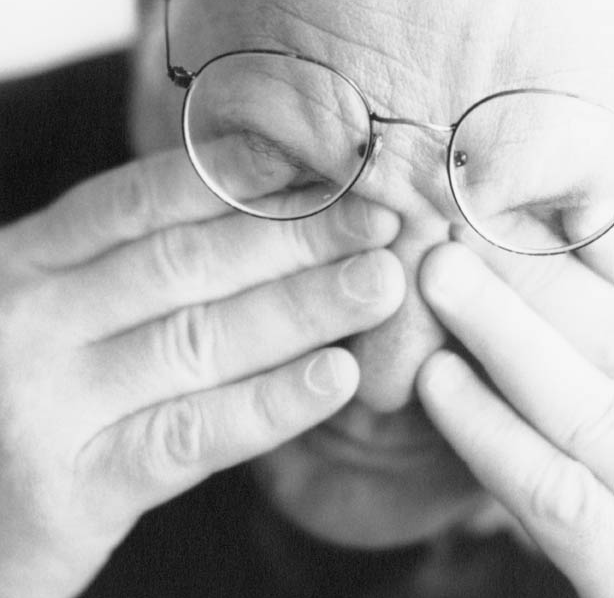 A doctor stopped me in the hall the other day and asked what he could do to comfort his brother whose son had just died. He told me that the son was only 25 and had died in a car accident. The doctor said that when he talked to his brother, all his brother had done was to scream and yell at him.  He didn't understand why his brother reacted that way when all he was trying to do was to help.

As I sat down, I could see this doctor's grief and pain. He was suffering for both the death of his nephew and because he couldn't find a way to be supportive of his brother. He didn't understand that grief, especially the early stages of grief can show up in many different ways. His brother wasn't angry at him, he was angry that his son was dead. But he was taking it out on those around him. That is normal.

Everyone is different in their grief. Some people cry. Others get silent. Some can't eat while others can't get out of bed. Any emotion is okay when someone is in grief. And the grief will change as time goes on. When my Dad died, at first I was very quiet and wanted to be left alone. Then I couldn't stop crying and needed people's support. And now, years later, it is still an ache deep in my heart.

So how can we help?

1. There are no magic words to make the person feel better. Just say, "I am sorry for your loss." Now I know you want to make them feel better, but trying to find the perfect words won't help, but listening does. Listening is very healing.

2. So your next step is to listen, truly listen. If they start talking about their grief, don't jump in with your own story about the loss you suffered in the past. It is not about you. It is about being present with them and their suffering. I admit that listening is hard. But try to sit still, be quiet and give them this gift.

3. The other thing you can do is to "normalize" their grief. What does this mean? The grieving person would like to be reassured that what they are feeling is normal and to feel less alone with their sorrow. So if they say, "I am so angry at _______." You can say, "It is normal to be angry. That is a part of the grief process." Any emotion is normal. That is grief.

4. Don't be surprised if they don't want to talk about their loss. Sometimes people need a break from their grief and would just like to have a normal conversation with you. In some cultures and families, grief is a private matter so please respect this and continue to be a good friend.

5. Lastly, if you are a healthcare professional, is it okay to cry with your patient? Of course it is. Sharing a few tears with someone else is a sign of compassion and understanding. But do not cry so hard that the patient then has to comfort you.

Have a kind and respectful day.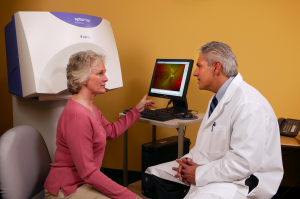 Time is limited and the patient keeps talking and talking. What can you do? I realize that patients aren't taught how to be good patients. So it is up to us to teach them. I have three recommendations for you.

Recommendation #1 Have them write out what they want to talk about before their appointment. Now I am sure you have heard this before, but the part that most doctors miss is to get them to prioritize their questions. I tell them to circle the most important 2 questions they want to discuss with you. Otherwise you just get a long list of random questions without any sense of what they truly want you to focus on. Patients understand that you can't answer all of their questions but they will be satisfied if you take care of the most urgent issues. I have a questionnaire form, Viki Kind's Office Form that you can download to help you help the patient. I encourage you to give copies to your patients to keep at home so they can fill them out before their appointment. If they haven't filled one out before they arrive, then have them work on it while they are in your waiting room. In the medical practice I used to manage, we had a clipboard and form all ready for the patient when they checked. This is an easy way to be more efficient and to increase patient satisfaction.

Now some of you might be thinking, "Good, I don't have to spend time listening, I can just read their list." Well, you can if you want but your patient will be angry and non-compliant. If your patient doesn't trust you or trust that you care about them, they won't heal as fast or follow your instructions.

Here is Recommendation #2. It is up to you to build a caring relationship with them and you do that through compassionate dialogue, not a monologue. The act of listening has its own healing properties.

Recommendation #3 The other thing you need to educate patients about is to stop asking you the, "Oh by the way…" question as you are about to walk out the door. You need to tell them up front to ask you the most important questions at the beginning of the appointment or else you won't have to time to address their concerns. Of course, this is a hard habit to break for patients and you will have to give them time to learn to be more direct with you.

Bonus Information: Unfortunately, some of these techniques will not work with certain cultures as they use a form of indirect communication which dances around the topic and takes longer as the only way they know how to communicate. But for most of your patients, these techniques will help you manage your time while caring for your patients.

Have a kind and respectful day.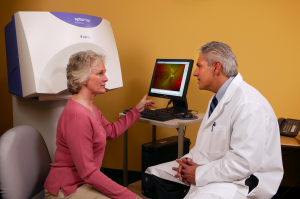 Do you feel like the doctor doesn't have enough time to listen to your complaints? Is it frustrating to leave the doctor's office and realize you didn't get your questions answered?

Let me tell you what is going on and you aren't going to like it. The doctor has about 12 minutes to listen to you, exam you, figure out what is wrong with you and put together a plan to help you get better.

I can hear you saying, "But 12 minutes isn't enough." Of course not, but that is the reality of medicine today.

You can complain but if you are smart, you can learn the three simple steps below to get the most out of your doctor's appointment.

Here is Secret #1. You have to think like a doctor. Doctor's think in an organized manner, so we have to give them our information in an organized way. Doctors usually play a guessing game with us as they try to figure out what is our "chief complaint". But these questions are just wasting our precious minutes. The more organized and prepared you are for your appointment, the better.

Here is Secret #2. The doctor will make more time for you if he likes you better. And if your doctor likes you, you will get better care. I know it doesn't seem fair but that is just the way it works.

Secret #3 is to make sure you are nice to all of the office staff. They can make it easier or more difficult for you to get in to see the doctor. They control his schedule. So, be kind to them and say, "Thank you."

Now let's make it easy for the doctor to help you.

Step 1. Write down all of your medications, occasional cold medicines, vitamins, herbal medicines, natural supplements, etc. And I mean everything. Even things you don't think are important may be very important to your health. The doctor can't protect you from things that he doesn't know about, so write them down. If you don't want to write them down, then bring all of them to the appointment with you.

Step 2. Write down how you are feeling. Why are you coming to see the doctor? Tell him what is hurting you, bothering you or any other physical complaints? Write down the new symptoms first and then write down the problems that are ongoing.

Step 3. Write down your questions and then circle the 2 most important questions. The doctor doesn't have time to answer all of your questions so it is up to you to keep the doctor focused on what is most important to you.

And a Bonus Secret, if you want to make the doctor angry, keep your most important question a secret until the end of the appointment, and as the doctor is walking out the door say, "I have one more question …" If you wait until the end for this "Oh by the way" question, the doctor will only have one minute left to answer it. Please, write down this most important question so the doctor can spend time helping you.

If you would like, I have created a form for you to use each time you go to the doctor, Viki Kind's Office Form for getting more from your doctor. Sign up for my newsletter and I will send you new support tools once a month.  Print out a couple of copies so you have them ready before your next appointment.

Have a kind and respectful day.




Do you have an aging parent?

Are you a caregiver of an elderly person?

Are you thinking ahead to your own later years?

Four experts will be joining Dale Carter to discuss 4 varieties of senior living options.

Mark Hager, Jill Gilbert, Lisa Sneddon and Eleanor Feldman Barbera.

By the end of this Telesummit, you'll walk away with a clear comparison and understanding of the following major senior living options.
Aging in Place
Continuing Care Retirement Community (CCRC)
Assisted Living
Nursing Home
Check your knowledge of Senior living options. Answer True or False.
You need to focus on selecting the one right Senior living option for your parent or yourself for the rest of their/your life.
"Aging in Place" is just about home modifications.
Continuing Care Retirement Communities are just for the wealthy.
Nursing homes are places of institutional care where physical needs are met. You should not expect much more.
All 4 statements are false. While these experts will dispel common myths and provide detailed information, they will provide so much more.

The four experts will share their positive vision of aging and how we can partner with our aging parents and families in making the right decision at this point in time in our parent's life, as well as preparing for the future.

For dates/times… and to reserve your spot for this telesummit go to, http://www.transitionagingparents.com/choicesseniorlivingoptions/


Monday, November 2, 2009 8 pm Eastern
Tuesday, November 3, 2009 8 pm Eastern
Wednesday, November 4, 2009 8 pm Eastern
Thursday, November 5, 2009 8 pm Eastern

Although each session will feature Q&A at the end, feel free to email Dale questions in advance to dale.carter@transitionagingparents.com




Visit Nursing Home Compare at www.medicare.gov/NHCompare for more information. This list can be found at http://www.medicare.gov/LongTermCare/Static/StepsOverview.asp

Name of Nursing Home:
Date of Visit:

Basic Information – Answer Yes or No

The nursing home is Medicare-certified.
The nursing home is Medicaid-certified.
The nursing home has the level of care you need (e.g. skilled, custodial), and a bed is available.
The nursing home has special services if needed in a separate unit (e.g. dementia, ventilator, or
rehabilitation), and a bed is available.
The nursing home is located close enough for friends and family to visit.

Resident Appearance

Residents are clean, appropriately dressed for the season or time of day, and well-groomed.

Nursing Home Living Spaces

The nursing home is free from overwhelming unpleasant odors.
The nursing home appears clean and well-kept.
The temperature in the nursing home is comfortable for residents.
The nursing home has good lighting.
Noise levels in the dining room and other common areas are comfortable.
Smoking isn't allowed or may be restricted to certain areas of the nursing home.
Furnishings are sturdy, yet comfortable and attractive.

Staff

The relationship between the staff and the residents appears to be warm, polite,
and respectful.
All staff wear name tags.
Staff knock on the door before entering a resident's room and refer to residents by name.
The nursing home offers a training and continuing education program for all staff.
The nursing home does background checks on all staff.
The guide on your tour knows the residents by name and is recognized by them.
There are licensed nursing staff 24 hours a day, including a Registered Nurse (RN) present at
least 8 hours per day, 7 days a week.
The same team of nurses and Certified Nursing Assistants (CNAs) work with the same resident
4 to 5 days per week.
CNAs work with a reasonable number of residents.
CNAs are involved in care planning meetings.
There is a full-time social worker on staff.
There is a licensed doctor on staff who is there daily and can be reached at all times.
The nursing home's management team (including the Director of Nursing and the
Administrator) has worked together for at least 1 year.

Residents' Rooms

Residents may have personal belongings and/or furniture in their rooms.
Each resident has storage space (closet and drawers) in his or her room.
Each resident has a window in his or her bedroom.
Residents have access to a personal telephone and television.
Residents have a choice of roommates.
Water pitchers can be reached by residents.
There are policies and procedures to protect residents' possessions.
Hallway, Stairs, Lounges, and Bathrooms and Exits are clearly marked.
There are quiet areas where residents can visit with friends and family.
The nursing home has smoke detectors and sprinklers.
All common areas, resident rooms, and doorways are designed for wheelchair use.
There are handrails in the hallways and grab bars in the bathrooms.

Menus and Food

Residents have a choice of food items at each meal. (Ask if your favorite foods are served.)
Nutritious snacks are available upon request.
Staff help residents eat and drink at mealtimes if help is needed.

Activities

Residents, including those who are unable to leave their rooms, may choose to take part in a
variety of activities.
The nursing home has outdoor areas for resident use and staff help residents go outside.
The nursing home has an active volunteer program.

Safety and Care

The nursing home has an emergency evacuation plan and holds regular fire drills (bed-bound
residents included).
Residents get preventive care, like a yearly flu shot, to help keep them healthy.
Residents may still see their personal doctors.
The nursing home has an arrangement with a nearby hospital for emergencies.
Care plan meetings are held with residents and family members at times that are convenient
whenever possible.
The nursing home has corrected all deficiencies (failure to meet one or more Federal or state
requirements) on its last state inspection report.

This is just the beginning. Make sure you plan on visiting at different times of the day and night to make sure that this is the place you would want your loved one to live. And after the person moves in, make sure you keep visiting at random times so the staff knows you are watching out for your loved one.

Have a kind and respectful day.




People used to laugh at me when I would arrive at the assisted
living and dementia unit to visit my aunt and my dad. They both
were in wheelchairs but that didn't mean they didn't get their
hugs. I would straddle the wheelchair, bend my knees so I was
almost sitting on their laps and then put my arms around them.
When people are in wheelchairs or in bed, we tend to stop touching
them. For some people, physical touch is the most comforting and
healing way to receive love. You will get a lot out
of this too because when you hug someone, you get hugged right back.

You don't have to hug like I did but make sure you are giving them
some physical affection. People are very lonely and isolated when
they become dependent on a chair or a bed. So, sit and hold their
hand. Put your arm around their shoulder. Pat them on the back.
Even if it is just a hug from the side, make the effort to connect
with them physically. For some people, crawling into bed and
embracing them works well too. If your loved one doesn't like to
be touched, then of course, don't do this.

IF you would like more ideas for how to stay in contact with your loved ones,
sign up for the "Kindness Reminder" free weekly email on the top right side of my blog at Kindethics.com

Have a kind and respectful day.




Quote of the Day:

Arguing is really saying, "If you were more like me, then I could like you better."

Feature Article:

Cultural Communication Strategies

What I want to talk about today is the role of culture in our interactions both inside the healthcare system as well as in our daily life. What I want to focus on is our role in dealing with people from different cultures, religions and belief systems. So often we blame others as they are the problem or that they are making it worse when sometimes it is us. Today, I want to empower you to know that you can make a difference and you can make the interaction better. The communication strategies I will teach you will help with difficult relatives or co-workers as well as with your patients. For the next two paragraphs I will focus on the healthcare professional and then after that, everything I will discuss will be helpful to all of us.

Why should we be culturally aware in healthcare? When we ask questions about cultural and religious beliefs we can discover what treatments people are receiving outside of our care. Are they going to a healer, an herbalist, a shaman, an acupuncturist or someone else outside the healthcare system? If so, we need this information in order to protect them from harmful interactions with the treatments we are prescribing. We don't have to like that they are going to see these people, just realize that they are. You can think what you like but be careful not to criticize them aloud because they will just hide the information from you in the future. If your patient is afraid to tell you the truth about alternative medicines, they may be in danger when they go into surgery.

We also want to know what their values are and how that affects their ability to choose the medical treatments we are offering. Many non-compliant patients are being non-adherent for very good reasons; reasons that are prescribed by their culture or religion. We don't have to agree with their beliefs but it is important that we understand them so we can work together to find a way to get them to accept at least some of what we are offering them. And at the end of life, we definitely need to ask about how to respect their religion and culture during the dying process.

The most important reason though to be culturally respectful is because we've would want to be respected if we were the patient. It is very likely that your own doctor will be from a different religion or culture and you may find yourself in a cultural conflict as well. I would advise you to use "The Platinum Rule®" instead of the golden rule. This states that we should treat others as they wish to be treated, not as we would wish to be treated. (I have attached this article at the end of this newsletter.)

All cultures teach their members the preferred or right way of doing or being. We are each brought up in a family that teaches us the right way to behave. And because this training happens when were so young, we believe that what we've been taught is "normal" and "natural" and "right". I am a Norwegian American, so what I believe is normal, natural and right is based on Norwegian values. So what I believe is normal and what you believe is abnormal. Yes, I just said that. Your beliefs are unnatural and not right unless you believe like I do. Of course this statement is ridiculous. This is a perfect example of the cultural anthropology concept of ethnocentrism. Ethnocentrism is the belief that the customs and practices of one's own culture are superior to those of other cultures. With ethnocentrism in place, it will increase the differences between us and it will lead us to us versus the "other" thinking. The concept of the "other" is described as the "other" as being less than, less valuable or less intelligent. One might say, "There's us and then there's you, the other" in a derogatory manner. We need to realize that one culture is not better or worse, just different. If we were brought up in that other country or culture or religion, we would believe as they do. It just depends on where we were born. I know that there are valuable ideas and values to be found in all cultures even if they're not exactly like mine. We all want our children to grow up and be happy and healthy. We all want to be able to pay our bills and to provide for our family. We are more alike than different. I encourage you to look for the positive similarities and focus on those during your interactions.

Most people who teach cultural sensitivity would tell you to not judge. I wouldn't say that. I think it's normal to make judgments and to have opinions. But we need to figure out how to acknowledge our judgments, then put them aside and not act on them, especially as professionals. Many times I walk into a situation and have a strong reaction to a person but I have to manage that reaction and rise above my bias or first impression. If you feel a judgment or criticism rise up in you, acknowledge it silently and then put it aside and treat the person with compassion and respect. You don't have to agree with the person, just treat them well. Advocate for them as they may be vulnerable and unable to speak up for themselves because of the cultural or religious barriers. I tell healthcare providers that when you're about to walk in the exam room or the hospital room, leave your biases or negative expectations outside the door and remember that this person still needs our expertise and support. We can do this anytime we are in an interaction which is getting us upset. We can control our actions and our words during the interaction.

Quite often people are experiencing "relocation stress" during their healthcare experience. Cultural anthropology defines "relocation stress" as the stress one feels when moving from one culture into another culture. Medicine is a culture. It has its own cultural rules, values and a hierarchy for communication. When people come into the healthcare system, unless they work in healthcare system, they don't know the cultural rules and how to get what they need. And this creates stress on top of the stress they are experiencing about their illness or pending surgery. If you are new to the healthcare process, like my dad was when he went in for double bypass surgery, you need to ask more questions and bring an advocate with you.

So what can we do when we have to deal with people from cultures that we don't understand or we don't like. I'm here to tell you, you have a lot of power. Your expectations will affect the interaction. You may have something from communication theory called "selective perceptions", which is where we only see what we want to see in order to justify our preconceived opinions. Let me give you an example. I have a relative I don't like. (You probably do too.) Every time I interact with her, I look for things that will reinforce my belief that I don't like her. So each time, I would find more and more things that confirmed this belief about her. And over time, my dislike grew. Well one day, I realized that I teach other people to have more power over their interactions, so maybe I should put it to the test. (I know, I should have done this a long time ago.) So the next time I interacted with her I looked for something positive about her. I found out that I really respected how well she feeds her children. She feeds them very healthy food and they willing eat it. As I left that interaction, I focused on the positive thing I had found about her and reinforced this new perception as I drove home. Each time I looked for and found more and more things to appreciate about her. Is she ever going to be my favorite person? No. But now I see her differently and in a more balanced and compassionate manner. Just like all of us, she has a combination of good and bad qualities.

The next communication concept I'm going to tell you about is the "halo effect" and the "reverse halo effect." This is one of my favorites. If you see one positive thing about a person, you will then assume that everything about this person is positive. Or if you see one negative thing about a person, you will then assume that everything about them is negative. We see this with teenagers who begin dating. They will say, "He's perfect or she's perfect." Well, you and I know that nobody's perfect, but the teenager sees this person with the halo affect and don't see that the person they are dating are a combination of good and bad qualities. And when we try to tell them differently, they defend that person. They are a victim of the halo effect. The same thing happens when we meet someone from a culture which we don't like. We use the reverse halo affect and assume that just because they're from a certain culture, we won't like them. This is all or nothing thinking and it will get us into trouble. We need to see people as a balance of positive and negative characteristics. Even if there is something you don't like about a particular culture or religion, it doesn't have to dictate the whole picture of how you see the individual person. (There are plenty of people I don't like, but you would never know it as I put aside my opinions and just treat people well.)

One more concept that comes into effect in our daily life is the concept of the "self-fulfilling prophecy". This is when our negative expectation may lead to us to create that which we didn't want to occur. Let me give you an example. Every time you go to work, there is a person there that annoys you. (And lots of people annoy me so I can relate.) So when you walk in, you greet everybody warmly but ignore that one person. Or maybe you greet them but choose to greet them in a cold manner. Then you are surprised when the person reacts to you and says, "Have a nice day" with a hostile attitude. This is when most of us will say, "See, look at them they're always being rude." But who really started it that day? You did by your attitude and the way you started the interaction. I would challenge you to try another way. The next time you go into work and interact with this person, I would encourage you to greet them warmly with a smile and say something personally kind. This person may be shocked and not know how to react, but over time, they will begin to warm up and your relationship will get better. It may not happen immediately, but if you stick with it, chances are it will get better. Of course it may never be perfect, but I could settle for better. How about you?

One final technique we can use is to realize that things may not always be as they may appear. We may have misunderstood or misperceived the situation. We may be wrong. We need to remember to allow in new information even if it contradicts your stereotype.

In fact, I would encourage you to look for information which breaks your stereotype. Challenge yourself to learn more about the group that you are uncomfortable with or dislike. You may be surprised how much good you can find in them. I would also caution you to be aware of relying on first impressions. Many times we meet people when they are in a crisis or in grief or are overwhelmed by their life. We need to treat them gently, as we would want to be treated if we were in a crisis. An example of this is the patient who comes to the front desk to check in for their appointment and is rude to the receptionist. My first assumption would be that this guy is a jerk. But I know better and don't jump to that conclusion. (I try not to make assumptions or jump to conclusions because many times I am wrong because I don't have enough information.) I realize that there might be something going on in his life that I don't know about. Maybe his wife just died. Maybe he just found out that his son has cancer. Maybe he was just in a car accident. All I know about him is that in spite of his rudeness, he needs my care and support. I also find that when I treat people well and in a caring manner, their rudeness or anger dissipates and interaction goes better. When I treat them better, it gets better. People laugh at me when I say, "Happy Monday" when I come into work or go through the security gate at the airport. But I know that I'm setting a tone and trying to be a positive part of their day. Over time, I have seen offices change their attitude from negativity into optimism, just because I kept saying, "Happy Monday." Again, I have power over these moments. I can make things better or worse depending on what I bring to the interaction. I have this power and I choose to use it. So can you.

Have a kind and respectful day.

Detailed article describing "The Platinum Rule®":

What is "The Platinum Rule®" ? Let me tell you how it differs from the Golden Rule. The Golden Rule, which is found in almost every religion says, "Treat people as you would like to be treated or Do unto others as you would like to be done unto." The Platinum Rule is even better. It says, "Treat people as they would like to be treated or Do unto others as they would like to be done unto." It is actually a more respectful way of treating people. The Golden Rule assumes that everyone is the same and would want exactly what you would want. But we aren't alike and we can get into trouble making this assumption. Let me give you an example.

When someone you know has died and people want to give you comfort, "Do you want people to hug you or do you prefer people to not touch you?" Well, I am a hugger so if I use the Golden Rule, then I am going to hug you whether you like it or not. But if I use the Platinum Rule, then I am going to ask you if you could use a hug and depending on what you tell me, I will respect your answer.

The Platinum Rule works really well in America. We are all different. We have different religions, cultures, values and basic preferences. What I personally believe in is respect. Therefore, I will ask how you like to be shown respect and try to honor it. That is why if you tell me you don't want to have surgery, even though you might die without it, I will respect your answer. I won't agree with it but it is not my body that has to go through the experience. It is yours. And you are the only one who can say what is right for your life and your body. Now I might ask you if you would consider changing your mind because I don't want you to die, but ultimately, it is your decision.

I will respect you and I hope that you will consider asking me how I like to be shown respect too.

Have a kind and respectful day.

The Platinum Rule® is a registered trademark of Dr. Tony Alessandra. Used with permission. All other rights are reserved in all media.




Someone recently asked me what I think about the national healthcare debate. I don't usually talk politics but I have decided to voice my opinion and to give you a healthcare insider's view of the issue.

Part 1:
I am very angry about the death panel comments. Finally, Medicare was going to pay doctors to spend time listening to and respecting the patient's end-of-life wishes. (Not telling seniors what to do, but listening and respecting.) These conversations already take place, but the doctor hasn't been able to get paid for that longer appointment time. If a plumber spends 1 hour or 5 hours at your house, they can charge you appropriately. But the doctor can't because if there isn't a billing code for the service, the service can't be billed. Now the doctors will continue to not be paid to listen to your wishes while they already are sacrificing not going home to their own family on time. This will be one more reason that doctors will leave the practice of medicine. You can only mess with someone so long before they say, "I am out of here."

The idea of a death panel goes against everything in medicine. The last thing doctors want to do is to kill people. They went into medicine to heal and save. Doctors won't participate in making sure the prisoner doesn't feel any pain with lethal injections because doctors won't agree to be a participant in a death. Doctors are very opposed to physician assisted suicide, even when the patient is in out of control pain and is begging for help with dying. (About 5% of the time, pain can not be managed no matter what medication is used.) These are the types of things that politicians can't understand. The rules of medicine are deeply embedded in the culture of medicine.

Here is what I am also angry about. The healthcare debate has become a battle of political posturing and propaganda instead of trying to come up with a really great plan. I am angry that the politicians are designing the national healthcare program. Hospitals, doctors, nurses, economic experts, healthcare and public health experts etc. should be designing the government program. It would be like an electrician trying to teach your child in school. They are not trained to do that job and are not qualified. I am also angry with the politicians because they are forgetting or are ignorant to the rules of medicine. They can't ask the doctors to jump through these new hoops to provide adequate care and still hold them to the malpractice standards in place. You can't tie someone's hands and then punish them when they couldn't do everything they wanted to do.

Here are a few other insider perspectives.

Part 2:
1. We already have 3 large government run programs: Medicare, Medicaid and the Veterans Administrations. While those aren't perfect, they are already a form of socialized medicine. If someone is against a government run program, then I suggest they turn in their Medicare card and go buy their own insurance. The doctors are already relying on the government (Medicare and Medicaid) to pay their bills because the other insurance companies are paying the doctors less and less after they provide services. The government part of healthcare is keeping hospitals and doctors in business.

2. The biggest problem is that there are too many stakeholders involved. Your employer buys your insurance, the insurance manages your healthcare dollar while taking a big cut for themselves, the doctors and hospitals take whatever they can get and eventually you get service. You are so separated from your healthcare dollars, that you can't understand the true cost and value of what you are getting. If you buy a Chevy or a Rolls Royce, you understand why it costs what it costs because you are writing the check. But you don't know what you are getting or what the actual costs are when you get medical care. Would you be willing to pay for the services if it was coming directly out of your pocket?

Next, if the insurance company wasn't taking their cut, there would be plenty of money to care for even the uninsured. And if you are paying for healthcare, you need to realize that you are already paying for the uninsured. That cost is added to part of the charges the hospitals and doctors are billing your insurance company. Removing the insurance company as a middle man would really reduce your costs.

3. Doctors are fleeing the profession. I know doctors that can't cover the costs of staying in business. One group of Ear Nose and Throat doctors haven't been paid a salary for 6 months. They just cover the cost of running their practice and that is it. Would you be willing to work for 6 months without a paycheck? No. But doctors are so devoted to their work that they are enduring terrible hardships. But this won't last. They can't do this forever. We are losing the good doctors in record number. This is not a joke. Eventually we will have to recruit foreign doctors to fill our vacancies.

4. We don't have enough emergency rooms still open. In Los Angeles, a large number of hospitals are still open but are no longer providing emergency services. Because of EMTALA, which mandates that anybody who comes to the emergency room must be treated, it is a tremendous financial burden to these institutions. The only choice they have is to close the ER or they will have to close the hospital. There is no emergency room near me.

5. You can not expect people to keep businesses open when they are losing money. And healthcare is a business that is bankrupt. The time is now to put a new plan in place that is fiscally responsible and can meet the needs of our growing and aging population. I am not the expert but there are experts out there that should be designing this plan for us. Stop the political bickering and get down to creating a viable healthcare system.

See this article for more discussion about our role in the healthcare debate.

http://kindethics.com/2009/09/a-healthcare-insiders-view-of-the-healthcare-debate-from-a-social-point-of-view/

Have a kind and respectful day.