This is a "must-see" documentary about the important conversations in life. I am honored to be interviewing Terry Kaldhusdal and Mike Bernhagen about this remarkable film. April 6 at 2PM PST, 4PM CST on www.blogtalkradio.com
About the movie:
www.ConsidertheConversation.org
Motivated by their personal experiences with loss, two long-time friends – one a hospice educator in rural southern Wisconsin, Mike Bernhagen, and the other a former State Teacher of the Year, Terry Kaldhusdal – decided to join forces in early 2009 to begin a creative journey that has resulted in a film entitled Consider the Conversation: A Documentary on a Taboo Subject.
This project sheds light on the 21st century American struggle with communication and preparation at the end-of-life. It examines multiple perspectives on end-of-life care and includes interviews with patients, family members, doctors, nurses, clergy, social workers, and national experts from around the country. While in production, Mike and Terry donated more than 3,500 hours to the effort which included shooting 70 hours of film and conducting in-depth interviews with 40+ individuals from California, Illinois, Indiana, New Hampshire, Massachusetts, New York, Vermont and Wisconsin. 62 "person on the street" interviews were also conducted in New York City in April of 2010.
The bottom line is that Consider the Conversation does not seek to hand down answers. Instead, it provides something far more important – the questions all of us need to contemplate. That being said, the producers have three goals for this film: 1) to change the current American attitude from one that predominantly views end-of-life as a failed medical event to one that sees it as a normal process rich in opportunity for human development, 2) to inspire dialogue between patient and doctor, husband and wife, parent and child, minister and parishioner, and 3) to encourage medical professionals, healthcare organizations and faith leaders to take the lead in counseling others.
Consider the Conversation was released on DVD via Amazon.com on March 1st and will air on several PBS stations later this year.
"With simplicity and grace, Consider the Conversation leads us to confront, on numerous levels, one of the characteristics common to us all: our mortality. This film is a wonderful catalyst for all of us to engage ourselves and our loved ones in this all-important, but oft-neglected, conversation," said Nathan A. Kottkamp, Chairman of the upcoming National Healthcare Decisions Day.
Terry Kaldhusdal
This is Terry Kaldhusdal's fifth documentary film. His previous work includes Thinking Like a Historian, for the Wisconsin State Historical Society, and America's Kings and Queens, The Gilded Age in Middle America, winner of the Wisconsin Historical Society's 2010 Public Programs Award. The Milwaukee Journal Sentinel has written that Kaldhusdal's work is "clear and concise" and added that he has a "passion for learning and a talent for communicating." Columnist Laurel Walker has called his work "A-plus" and stated that he has "a knack for documenting history."
In 1991, Terry joined his wife as a classroom teacher and moved from Southern California to Wisconsin. He currently teaches fourth grade at Magee Elementary School in Genesee Depot. He and his students have created documentaries that include the history of the Kettle Moraine School District and personal digital stories on everything from responsibility to the three branches of government. In 2009, one of Terry's students was featured at the AHA Film Festival in Southern Illinois.
Terry has traveled across his state and across the country as a speaker to improve our
educational system. He was honored in 2006 with the Kohl Fellowship Award and in 2007 as the Wisconsin State Teacher of the Year. Terry resides in Oconomowoc, Wisconsin with his wife, Janet, and their three children.
Mike Bernhagen
Mike Bernhagen is well-acquainted with the American medical system. From 1994 to 2003, he worked in business development with one of the Midwest's largest integrated healthcare delivery systems and multi-specialty group practices. During this decade, his time and energy were spent focusing on things like "physician incentive compensation plans", "revenue growth", "patient acquisition", and "referral relationship development". Those priorities changed in late 2003, however, when his mother, Rita, passed away from congestive heart failure and vascular dementia. Watching her slow, physical and cognitive decline as well the struggle of his family and her healthcare providers to deal with the process inspired him to join the hospice movement in 2004.
Since that time, Mike has been on the road working as a hospice advocate. Over the course of that journey, his travels have taken him to countless destinations – clinics, churches, hospitals, nursing homes, assisted living facilities, senior citizen centers, disease specific support groups, and private residences – where he's talked with literally thousands of people from all walks of life. But, it has been with the dying and their loved ones that his most meaningful and rewarding conversations have taken place. In fact, one of the great lessons he's learned from terminally ill people is that most are not afraid to die; rather they are afraid of the dying process. Some of the common fears they have are:
•Am I going to suffer?
•Will I be a burden upon my family?
•Will I have to leave my home?
•Will I die alone?
•Will I still get to see my doctor?
•Will I leave unfinished business?
In this documentary film, Mike sees the potential it has to make a difference—both in terms of demystifying the dying experience and encouraging people to begin the conversation about their end-of-life wishes well before the finish line is in sight. Mike currently works as the Director of Community Engagement and Care Partner Relations with Rainbow Hospice Care in Jefferson, Wisconsin. He and his wife, Denise, live in nearby Waukesha along with their two children.
Have a kind and respectful day.
Over and over again, I've sat in rooms with 30 doctors, and I've asked the question, "How many of you refer patients to hospice? Early or late? Out of the 30 doctors perhaps five will raise their hand And usually the referral is made very close to the patient's death. This is terrible. Patients and their loved ones are being denied a wonderful option that doesn't cost them anything. That option is hospice.
Here are some of the things I teach doctors about referring to hospice. A hospice referral is similar to a referral to any other specialist. You are still their primary doctor. Hospice care does not mean that the patient can never return to the office or hospital for care. It just means that the focus of care is now on comfort, support and symptom management. The patient still needs you even though you are no longer able to heal their disease. You can however, heal their suffering. You can make sure they're getting good pain management, good symptom control and help them have a profound and meaningful death. Hospice is a wonderful tool to help your patient in their journey.
Hospice is a team of people that help meet the patient's and family's physical, psychological, social and spiritual needs. Hospice provides TLC and support for the patient/family. In fact, hospice works so well that 13% of patients on hospice, will recover and be able to come off of hospice. No matter, being on hospice will increase both the quality and quantity of the person's remaining days. Wouldn't you want to live longer and better, even if your days were numbered? I would and I would want that for my loved ones as well.
The referral to the hospice team can be done at any time. Sooner is better than later. Not only is it better for the patient, but researchers found that if elderly spouse of the patient has the support of hospice for their loved one, they probably will not die within the next year after the death. The hospice referral will not only help somebody have a good death, but may end up saving another life.
Have a kind and respectful day.
Linda Watson, author of "Facing Death" on Oct. 1st, 9AM pacific. Call in to listen live at (347) 945-5152 or listen online at blogtalkradio.com/kindethics
Linda Watson, M.R.E., M.Div., Th.M. the author of a beautiful and profound book to help facilitate end of life conversations called, Facing Death, A Companion In Words And Images.
As a former pastoral and supportive care professional, Linda Watson found herself drawn, again and again, to work with the dying and the bereaved. With degrees from the University of Calgary, McMaster University in Hamilton, ON, and the University of Toronto, Linda worked in parish ministry and later as the Peer Support and Supportive Care Coordinator of a breast cancer resource centre in Winnipeg, MB. Where others sometimes kept their distance, Linda moved in close and became a trusted companion of the dying and their loved ones on many occasions. She learned at least some of the questions to ask, some of the silences to leave hanging, and some of the words to offer when it was time. Her counseling and theological training, plus the experiences life provided her, combined to assist her in being a positive presence at bedsides and elsewhere with those facing death.
It was an event in her personal life, however, that moved her to put some of the wisdom she had gained in the context of these experiences down on paper. Her sister, who had been battling cancer for a few years, was suddenly given 6 weeks to live and Linda was too far distant to be there in the ways she desired. Writing down kernels of wisdom and quotations she knew would be helpful to her sister led eventually to the compilation in this volume, one that has been tested now by others and evaluated favorably by other professionals in the field of end of life care.
The challenge of preparing for one's own death is enormous. Facing Death: A Companion in Words and Images book by Linda Watson It is difficult to overcome one's own reluctance to talk about death and dying — let alone the fear of family and friends — and yet it helps the process for the words to be shaped. In addition, in the final stages of life, the endurance for study is limited but the need for meaningful content is very great.
The morsels of wisdom and comfort in Facing Death, along with the beautiful, accompanying nature photographs, address these needs. Throughout, this book allows readers to make their own sense of what is presented, to access what is offered in their own fashion, to identify particular items for frequent re-visiting, to personalize and customize, if and as they wish.
Facing Death understands death to be, though unwanted in most cases, an inevitable and normal part of life. The book presents death in this way but draws attention to the process of life, in all its heartache and glory.
www.authorlindawatson.com
http://www.healthpropress.com/store/watson-29487/bio.htm
Have a kind and respectful day.
The Pajama Story
My friend, Gail, told me the most touching story the other day. A lovely lady was a devoted and loving wife to her dying husband. She did everything for him at home but as the end neared, she had to admit her husband to an inpatient hospice facility so he could get more help managing his symptoms. This ended up being the best thing for both of them. She told my friend, that because there were other people to take over the care of her husband, she was finally free to put on her pajamas, crawl into bed beside her husband and spend his last three days with him as his wife, not his caregiver. It was the first time in months that she could stop and reconnect with the love of her life.
I cried when I heard this. So often we get caught up in the caregiving that we forget that we are an important person in this individual's life and that they are important to us. Our loved one is not a body to be turned or fed or cleaned, but the person we love.
No matter what stage you are in during the caregiving process, take a moment to remember the love when you are caregiving. You may not have forever, so do it today. Put on your pajama's and remember why you have devoted yourself to this person. These are precious moments not to be wasted.
Have a kind and respectful day.

A good death is what the patient tells us it should be. No one can define what would make a good death for another person. We have to ask.
There is a famous bioethics case of a lady who needed to have her leg amputated. She didn't want to have her leg cut off even though it meant she would die. The doctor argued with her again and again. He would ask, "Don't you want to be alive to see your grandkids grow up? Don't you want to spend time with them?" Finally the woman said to the doctor, "I hate my grandkids." He was shocked. But she went on to explain that the only thing that brought her joy was working in her garden. And if her leg was cut off, then she couldn't do that anymore. The doctor had thought that what would be valuable for him would be valuable for her. He was mistaken.
We have to ask the patient what they would want and then respect their answers. We have to respect the person. It is their life and their death.
I know it is difficult to accept when people want things we don't understand. For instance, for some people suffering has meaning. If I understand this, I can understand when the patient doesn't want to take their pain pills. Or if they want to trade a little bit of pain control for increased consciousness, then I will understand if the patient will only take a little of their pain meds. It is their death. We need to listen to them.
When I work as a hospice volunteer, I have lots of ideas for things people might want to do to create a legacy for their family but that is only if the person wants to. But I don't assume that what other people want is what I would want. I ask. If someone wants to record their life history on an audio or a video tape, I will help them. Or perhaps they will want to write love letters for their family to open after they are gone. And some people want to write an "ethical will" outlining what values and beliefs they would like to pass on. Or if they would rather avoid thinking about dying, then I honor that. It is their decision to make. They get to choose what makes a good death for them, so I listen.
Have a kind and respectful day.
A good death is what you tell me it should be. No one can define what would make a good death for you. If you tell people what would be meaningful for you, then those around you can get you what you need. I have lots of ideas for things you might want to do to create a legacy for your family but that is only if that is what you want to. Perhaps you want to record your life history on an audio or a video tape. Perhaps you want to write love letters for your family to open after you are gone. Perhaps you want to write an "ethical will" outlining what values and beliefs you would like to pass on.
Or maybe you want me to know about how to handle your physical symptoms. Maybe suffering has meaning for you. If you explain this to me, I will understand when you don't take your pain pills. Or if you tell me that you don't want to suffer, I will understand when you take your pills and sleep a lot. Or perhaps you want to trade a little bit of pain control for consciousness, then I will understand if you only take a little of your pain meds. You tell me. It is your death.
Or perhaps you don't want to talk about it and just spend your days living. You get to decide but you have to tell people so they will know what is important to you. Otherwise, we won't know what to do to support you.
There is a famous bioethics case of a lady who needed to have her leg amputated. She didn't want to have her leg cut off even though it meant she would die. The doctor argued with her again and again. He would ask, "Don't you want to be alive to see your grandkids grow up? Don't you want to spend time with them?" Finally the woman said to the doctor, "I hate my grandkids." He was shocked. But she went on to explain that the only thing that brought her joy was working in her garden. And if her leg was cut off, then she couldn't do that anymore. The doctor had thought that what would be valuable for him would be valuable for her. He was mistaken.
You have to tell your doctor what matters to you. And if you can, write it down so people will know what to do when it comes time. When it is written down, you are more likely to get what you want. A good death on your own terms.
Have a kind and respectful day.
Unfortunately, there comes a time in a patient's life where you have to say to the patient or their family, "I'm sorry, there's nothing more we can do." This is the wrong thing to say and let me explain why. I know what you're trying to say is, "there is nothing more we can do to cure your disease" but what the patient or loved one hears is, "I'm giving up and walking out this door and never coming back." I know that's irrational and that's not what you meant to say but unfortunately these words sound like abandonment to the patient or family.
I believe it's important to tell the truth about prognosis (if the patient wants to hear it), even if you can't give them an exact time give them an estimate. You can say days to weeks, weeks to months, months to years. People deserve the opportunity and time to clean up their lives. So, when you have to say that there really is nothing more you can do, you may be missing a really important piece to this conversation. Here is how to solve this. Go ahead and tell them that there's nothing more you can do to cure the disease, and then continue on and say, "But there's lots more I can do. I can do plenty to keep your loved one comfortable, out of pain, minimize their suffering, refer them to hospice, get your religious leader in here to pray and help provide a peaceful and dignified death." Helping someone to have a pain-free and dignified death is substantial. I don't know if you realize this but palliative care specialists have the highest satisfaction rate of all medical specialties. And why is this? It's because this is profound and meaningful work. You really matter to the patient and the family on those last days of life. It is wonderful if you can say to the patient that you're going to walk on this journey with them no matter where it takes you. Then they won't feel abandoned and alone. You will still be the healer, but now the focus of your healing is to heal suffering, not the disease.
The other reason this technique works is because whenever you have to say no to a patient, it is always important to offer them something else in exchange. I don't know if you've had this experience with young children when trying to take a breakable item out of their hands. A smart parent grabs their favorite toy and exchanges it with them or distracts them toward something else. The same thing can happen in medicine. If you have to say no to a patient then offer something that you can say yes to. Even if all it is good pain management or the hope for a peaceful death.
Have a kind and respectful day.
My dad would have told you that, "Dying is difficult because we have never done it before." But we don't need to be afraid because our bodies know how to die.
A few hours before my dad died, a couple of his friends stopped by to say their goodbyes. His friend Mary asked me, "What do you think your dad would be saying right now?" I said, "He would probably say that dying is difficult, because we haven't done it before." The reason I told her this was because he used to say the same thing about aging. "Getting older is difficult because we haven't done it before." How true both of these statements are because anything that is unknown to us can be scary. If we had done it before, we would know that it isn't as bad as we thought it might be. We might realize that there can be profound lessons in aging and in dying. We might be at more peace during the dying process because we would know that our bodies know how to die. What do I mean by this? The act of dying is sometimes referred to as the labor of death. It is actually rather similar to the labor of birth, though hopefully a lot less painful. Let me explain.
When you were about to be born, your mother didn't have to say to her uterus, "Please contract now and began to push the baby out." Or, "Cervix, please dilate so the baby can come out." Your mother's body knew what to do and the labor of birth happened naturally. The labor of death is similar to the labor of birth because your body knows what to do. As you begin to near the end of your life you may begin to sleep more and to become less interested in the world around you. You may not have the strength to the things you used to do. As death gets nearer, you will begin to sleep even more and to eat even less. You're just not hungry anymore and that is normal and all right. Your body knows that it's time to shut down and that it doesn't need extra food to keep it going.
Your body goes through predictable and peaceful changes as death approaches. Your skin will get cooler and your breathing patterns will change back and forth from fast to slow to barely there. You may get a fever. There are many other symptoms that you might also experience. You probably won't be communicating at all at this point. But you can still hear and feel your family. Your loved ones should still talk to you as if you are there and hold your hand, give you a massage or climb into bed to embrace you. If you would like music to be played, then play their favorite songs.
They should do whatever they think you might like to comfort and support you.
It's great if you have a hospice team in place to support you through this process. They can educate both you and your loved ones about what to expect at each stage along the way. Not everybody dies the same way but there are predictable patterns about what to expect. You don't need to be afraid. You knew how to be born and you know how to die.
There is more information available on the Hospice Foundation of America website at www.hospicefoundation.org
Have a kind and respectful day.



Dear Viki,
I'm kind of confused because I don't understand the difference between hospice care, palliative care and comfort care. Is there a difference between these and if so, why do each of the doctors say different things? What are they trying to tell me?
Great question. I think sometimes even doctors and nurses get confused by these different words to describe pain management and end-of-life care. The words do mean different things but many times they are used to describe the same thing, the support your loved one will get during the dying process. In practice, doctors may be saying the same things even though they are using different terms. Let me try to explain.
Let's start with palliative care. This is the most misused term because it describes both pain management when you're healthy and the support you receive during the dying process. Palliative care is the global word to describe all of the care that is related to relieving suffering. Let me say it in a different way. To palliate means to relieve or lessen without curing, to mitigate or to alleviate. So sometimes the patient may go to a palliative care specialist, even though they're not dying, to help them get their pain under control or to alleviate their physical symptoms. They're not dying, they are just asking for good pain management. It frustrates palliative care specialists when people think that all they do is take care of the dying. This isn't true. They take care of the suffering of all patients. And one group of these patients happens to be the dying.
Hospice care is for people in the dying process. A patient can get palliative care without dying but you can't get hospice without being a dying patient. There are also different kinds of hospices, both volunteer hospices and medical hospices. I volunteer at a volunteer hospice and we provide respite care and support for the patient and family. We are like a good friend who stops by to help out. A medical hospice will provide volunteers as well as visits from nurses, doctors, social workers, chaplains and nursing aids as well as providing the patient at no cost, symptom management medications, medical equipment and oxygen etc.
Hospice care can also be found in different locations. It doesn't always happen in the patient's home. It can also be found in an outpatient hospice, an inpatient designated bed in the hospital, in a skilled nursing facility, a board and care or assisted living facility. Your location shouldn't determine your eligibility for hospice, although there are a few facilities who are not accredited to have hospice patients in their facility.
Now let's talk about comfort care. This is a word that is most often used inside of a hospital. At some point, the doctor may come in and talk to the patient or the loved one about putting the patient on comfort care. Here is what they're trying to say. They are saying that, at this point they have nothing else they can do to cure your loved one's disease. But what they can offer you is to keep them comfortable and to help them have a good death. It may not mean that your loved one is dying immediately but that the aggressive treatments that they have been trying are not working to get them better. And now they want to focus on relieving the suffering and keeping your loved one comfortable. They are not abandoning the patient but they are changing the focus from curing to caring.
Now maybe you're saying to yourself, isn't the relieving of suffering like palliative care? Isn't comfort care, palliative care? This is where it gets confusing again. Remember that palliative care is for both when someone is fighting their disease and when a person is in the dying process. In reality, the patient should be getting palliative care throughout their medical treatment experience. But sometimes palliative care is brought in very late and only as part of the comfort care (dying) plan. So you will want to speak up and ask for good palliative support while your loved one is healing and later on when they are dying. Patients should not be suffering or be in pain. Doctors now know how to take care of these symptoms, but if your doctor doesn't or won't help, then ask for a referral to someone who does. But be careful because some doctors will think you mean palliative care as in dying support. Make sure you explain what you are asking for, recovery support or dying support.
So, back to your question: If the doctor in the hospital says comfort care, they mean dying care. If they say palliative care in the hospital, they probably mean dying but they might just mean suffering care. You will need to clarify this with them. If they say hospice, then that means you will probably be discharged from the hospital to go home to die.
If a doctor wants to make the patient comfort care in the hospital, the patient can probably go home on hospice or perhaps to a facility that can handle their medical situation with hospice support. If your loved one wants to die at home, you need to advocate for them and say, "They would like to go home on hospice." You need to speak up about where and how your loved one would like to die. They are entitled to a good death and so are you.
Have a kind and respectful day.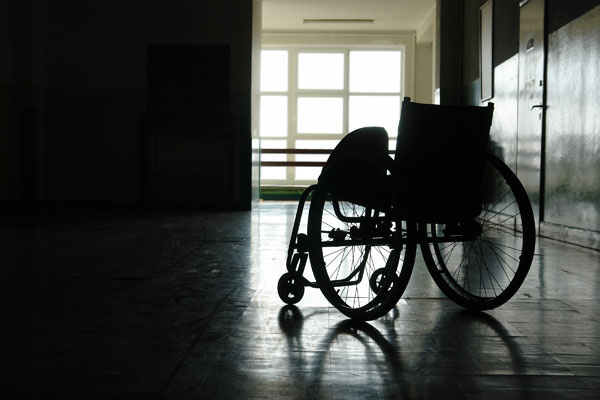 I am posting an extra blog this week because this important and urgent.
I am helping with the How We Die Project and I think this might be something you might be interested in doing as well. They need stories about the good, the bad and the ethically complicated cases we have seen. This is an amazing opportunities for the public to understand the complexities of dying in hospitals, homes, nursing homes, etc. Please forward this to your nurses, physicians, social workers, chaplains, respiratory therapists, bioethics committee members, public and private guardians and the patients and families you serve. This is a national project so please forward this to anyone who might be interested across America. See below for more information. Thanks, Viki
TV Series and Website Seeking Stories on How We Die*:
A new website and TV series is looking for first-person stories from
patients, their families, loved ones, and health care professionals about
how personal experiences have shaped what we believe about death and dying.
Stories are about the decisions we make for ourselves, for loved ones, or
for patients at the end of life.
The series, tentatively titled "Stories," is being developed by Marc N.
Weiss, creator of the long-running PBS series P.O.V. and Tom Yellin, a
veteran network news and public affairs producer.
Our pilot episode will explore experiences that tested or challenged
people's values and beliefs about who decides when and how we die, and what
role, if any, government and healthcare institutions should play in those
decisions.
Please visit the site and submit your story! www.how-we-die.org
Have a kind and respectful day.