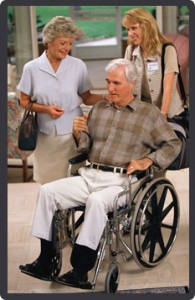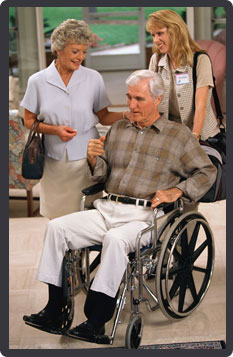 Too often we spend a lot of time thinking about going into the hospital but no time thinking about coming home. The hospital discharge process is when patients are vulnerable to misunderstandings and errors. The patient is feeling sick and not able to listen to the instructions, the loved one may or may not be there, and the nurse rushes through the crucial information. If you can, make sure you have a loved one beside you when the nurse goes over the discharge instructions. If you have questions, ask until you get the answers you need. You can even ask the doctor to tell you what you will need to be prepared for when you go home when you are talking about the upcoming surgery or procedure.
Here is a guide to review and use before you think about going to the hospital.
http://www.medicare.gov/publications/pubs/pdf/11376.pdf

Have a kind and respectful day.
The Caregiver's Path to Compassionate Decision Making – Making Choices for Those Who Can't is available on TheCaregiversPath.com. You can also pre-order it on bookstore websites and it will be in bookstores on July 1.
Have a kind and respectful day.

People ask me, what can I do to make my loved one's life a little better. Here is this weeks Kindness Reminder. To sign up for more fun and thoughtful ways to say I care and I am thinking about you, go to my website at KindEthics.com and sign up in the box at the top right.
When people live in institutions, they don't get to experience the joy of a home cooked meal or the ability to cook the old family recipes anymore. And even those who don't live in a facility, they still aren't cooking like they used to. A good friend of mine, Jacque, used to prepare a stew or pot roast in a crock pot for me to take to my Dad's house. He lived with his two sisters and the three of them loved the smell of the crock pot cooking all day.
If you can't cook for the person, perhaps you can have someone prepare a favorite recipe and deliver it to the person. At the assisted living/dementia facility where my dad and my aunt lived, they had a family cooking area. My husband baked a chocolate souffle for them from scratch. They sure enjoyed watching him put it all together and they really enjoyed eating it.
Have a kind and respectful day.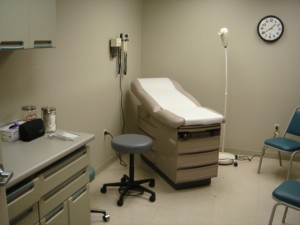 If you can't go to the doctor's appointment with your loved one, whether it is because of work or distance, you can go by speaker phone. Have your loved one take their cell phone or use the doctor's phone and put it on speaker in the exam room. You can give the doctor more information if your loved one isn't a good communicator and then listen as the doctor tells you both the treatment plan. You can also use the conference call function to make sure the other family members are included. Communication is essential to understand the situation and to make good decision making.
If your loved one is in the hospital and you can't make it, have someone bring in their laptop or ask someone at the hospital to set it up so you can use your webcam to see how your loved one is doing. There is nothing like seeing the person with your own eyes to help you understand what the doctor is talking about. Too often we can't imagine what the doctor is telling us as we still picture our loved one like they used to look. An image, either by webcam or picture can give you a better picture of the condition of your loved one and what he or she is going through.
I am not saying that you shouldn't come in person to see your loved one or to the doctor's appointment, but for those times when you can't be there, use the technology available.
Have a kind and respectful day.
MY FAVORITE DOCTOR'S OFFICE, by Susan Harris
Of all the doctors' offices I have been to, (and there have been many), there is one that stands out as being "The Best". It is the office of Kathryn Fallon and Wendy Lit, Doctors of Optometry. I found them in a rather unscientific way. At the time, I was wearing contact lenses, and was searching for an office in my vision plan which sold them at the lowest price. I started down the list, making phone calls. In some cases I was put on hold for way too long; in others, my call was answered by someone who sounded stressed and/or annoyed. And then I called Drs. Fallon and Lit's office. The phone was answered by the office manager, Bonnie, whose voice was friendly, welcoming, and felt like a ray of sunshine. I knew instantly that I had found the office I had been looking for.
Having now been a patient for many years, I can tell you that I always feel welcome when I walk in the door and am greeted by name. Although I have been cared for primarily by Dr. Lit, who is charismatic and caring, I have the utmost confidence in the medical care given by both doctors. I rarely, if ever, have been made to wait to see the doctor, and when I do have to wait, it is always with apologies.
I always look forward to going to this office, and have even dropped by with a special treat just to say "thank you" to everyone in the office.
Whether or not this letter is accepted as a "winner", the doctors and staff at this office are already "winners" in my book. I sing their praises regularly.
Submitted by Andrea Reynolds for her dad, Wesley Reynolds.
My 89 year old Dad's DPT (Doctor of Physical Therapy (Aaron Hertel) is willing to put in
a handicap parking spot at his front door so Dad can get in and out of the van more
easily. See the photo of the front door at Frontier Place: http://www.hertelandbrown.com/
Most of their patients are young athletes. We already have the Handicap Placard, just not
the place to park.
Hertel and Brown, Frontier Place, 1337 West 6th Street, Erie, PA 16505
Andrea Reynolds, THE CRISIS CLINIC
I champion for justice if you've been
cheated, mistreated, or swindled. Retain
me to restore your money, property, reputation.
http://www.AndreaReynolds.com/crisisbrainstorm

Medical Office Winner: William Lyons, M.D., 4301 Atlantic Ave., Long Beach, California
From Randa, his patient:
I have several specialty doctors like many others. Thus, evaluating and determining impressive offices is an activity to engage in while waiting. The details of my impressive office begin before I get there. I know the parking will be simple and with no parking fee. The office is on the ground floor. This adds up to saved time and money. I know before arriving that I can treat myself to reading a book or writing notes while waiting. (and rarely is the wait long). It is a treat because the waiting room is comfortable, windows to see the outdoors, and NO TV blaring. Maybe there will be soft music playing and always an abundance of RECENT, quality periodicals to tempt me over the book I brought. The receptionist is like a welcoming friend. She takes the time for short conversation and always alerts me and the other patients if the doctor is delayed and how long it might be. It is a restful place.
The office is impressive because of the doctor. An internist with specialty in oncology and hematology with two offices. I see him in his internal medicine office. I can best describe him as "superb family doctor type" with specialties: asks about my family, knows my interests, refreshes himself on details of my chart, listens to me, answers all questions, and even more importantly teaches me on the recent medical/medication advances. Have you ever had the doctor assist you in taking off your jacket and hanging it up? Have you ever had the doctor jot down a reminder to himself to provide you with a resource for an interest of yours not related to exam? Have you ever had the doctor go over every details of your lab reports? Have you ever had the doctor alert you to some basic safety issues to protect you? Have you ever had a perceptive doctor who seemed to know you had other things on your mind and ask you about it? William Lyons, M.D., 4301 Atlantic Ave., Long Beach provides me with an IMPRESSIVE doctor's office.
Both Randa and Dr. Lyon's office will be getting a cake from BakeAWish.com http://tinyurl.com/rylvyz

I have worked in a medical office and I know how difficult it can be to keep the doctor on schedule, deal with the patients that are suffering and to make sure the bills get sent to the insurance company on time. I would like to honor this month the great doctor office's staff that go the extra mile to make sure that the patients get the care they need. I also know that this group of workers don't always get the recognition they deserve. So here is what I would like to do this month.
Tell me about your favorite doctor's office and why they have made a difference in your life. I will pick one story to feature on my blog and the person who submitted the winning story and the winning doctor's office will each receive a cake from BakeAWish. (Of course, I can change your name if you don't want to be mentioned on my site.) The last date to send in your story is Nov. 8, 2009. I will announce the winner on my blog on Nov. 12th.
Send your story to me at Viki@KindEthics.com
Bake Me A Wish: http://tinyurl.com/rylvyz
Have a kind and respectful day.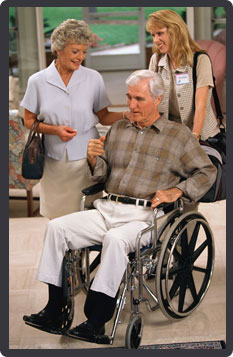 It is important to spend time with our loved ones. It is especially important that we spend time with those who have lost their ability to drive. Tell your loved one that you have saved the afternoon for them and you are willing to drive them where they want to go. We lose so much of our freedom as we get older and more dependent. Instead of you choosing the activity or the restaurant, let them be in charge. So, if they want to go to the local hardware store and wander around like they used to when they were young, go with them. If they like to get out in nature, even if they have physical limitations, find a local park that is disability friendly.
And of course bring your attention. If you are busy on your cell phone or distracted, it won't count as quality time. We have to stop and truly be present with our loved ones. And that means turning down the technology and turning up our caring attitude.
One thing I regret is that I didn't take the time to take my dad to the places he wanted to go. I took him where he needed to go like the doctor's office, but then I would run out of time to do the little extras. I wish he was still here so we could just stop for an ice cream or take a drive around the old neighborhood. The time we spend counts and is remembered forever.
Have a kind and respectful day.
I thought we were past this. I thought this issue was resolved but apparently it isn't. This week in Fresno – California, a lesbian partner was not allowed in to see her partner of 3 1/2 years in the hospital. If she had said she was the woman's sister, aunt, or friend she would have been allowed to visit. But because she is in a relationship with the patient, it was not okay. Please, we all have to get over this. It is stressful and scary enough to be in the hospital when you are in a medical crisis. This is when we all need the love and support of the people we love. Put yourself in their shoes. Would you want a healthcare professional keeping you from seeing your sick loved one?  Would you want to wait outside while your loved one dies?  No you wouldn't.  It is none of healthcare professional's business who visits you in the hospital. If you believe in the Golden Rule, then please respect that others would want their loved ones to visit them just like you would and don't let this happen at your hospital.
(FYI: The best way to make sure this doesn't happen to you is if you write out your advance directive for healthcare decisions. You can write on this document who you would want and not want to visit you. Click on my resouce page for more information about your state's advance directive form.)
Have a kind and respectful day.